6 Best Android Apps to Earn Free In-App Purchases
Ever got stuck in the middle of working on an app, just because the needed feature was a paid one? Ever stopped playing a game just because you had to pay for the next level? Do you want to get that trendy feature on your favorite camera app or download a movie? Well in most cases the answer is a simple no. However, that may not be the case if you own an Android device.
The Android OS has been a lifesaver in a lot of ways. However, despite having millions of free apps, the premium features in several apps and some apps in entirety require payments. Very often many free-to-download apps require in-app purchases to get full access to its features or simply remove annoying ads.
So how do we save our hard-earned money, yet enjoy the benefits of our favorite apps while avoiding in-app purchases? There are some applications on Android that help you get free in-app purchases. Some are a little complex and may require phone settings configuration while others are very simple to install and use.
Let us now review some of the best options for how to get free in-app purchases on android.
Lucky Patcher
This is a highly rated free IAP tool for Android. It works on rooted as well as non-rooted devices. Besides allowing free in-app purchases the app also helps in synchronizing and emulating targeted apps. Once installed, the Lucky Patcher should remain open in the background. When you launch an app to make free purchases, the Lucky Patcher gets automatically activated when the buying options come up. You, as the user, simply have to select the given prompt along with any other permissions required.
Pros
Removes license requirements from games and apps
Allows sharing of these cracked apps
Cons
Completely ineffective with online games and applications
Works better with rooted devices
Leo Playcard
Leo Playcard works similarly as its predecessor, with the added advantage of working seamlessly on non-rooted Android devices. The app has worked well with popular games like Pinball HF, Fool, etc. The free in-app purchases feature works well with many other applications besides games. Furthermore, Leo Playcard allows you to download any paid games for free. This, however, requires some caution as the built-in advanced security features of some applications may even result in banning an account. As a precaution, it is always better to use the app with downloaded games and applications.
Pros
Allows free in-app purchases on non-rooted android devices
Works with most popular games and applications
Cons
Doesn't work with online games and applications
Can't bypass advanced security features of a few applications
CreeHACK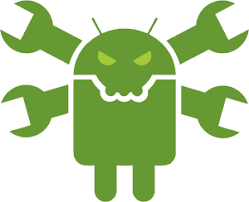 If you are a gamer or do not like the interruptions in your fun activities, then this is just the right app for you. This popular app with a rating of 9/10, works well even without root access. The only limitation of this application is that it works on free in-app purchases within games only. The interface may seem tedious but the IAP-cracker for Android makes up for it. The app works simply in the background. Just download and enable it for free in-app purchases with any gaming application on Android.
Pros
Simpler set-up
Contains virtually all components required for gaming applications
Cons
Does not work with other applications besides gaming
Survey pages must be completed before obtaining the app
XModGames
This is another tool popular with gamers but one that works well with other applications too. You can use them with non-rooted devices. However, the setup and working are a bit more complex as it actually modifies the free IAP on Android applications. Once downloaded, grant permissions for the app and then choose the application for IAP crack. Following this, the 'mod' screen for a given game or application will pop-up. Simply click the 'install' button to activate all linked 'mod' options. With this, you have full access to premium features of your chosen game or application.
Pros
Works seamlessly with popular games
Provides complete access to free in-app purchases on Android applications
Cons
Tedious setup
All applications on the device should be displayed on the home screen
Freedom
As simple as its name, the app is another great hack for free IAP on Android. From simply removing in-app ads to unlocking free features of a paid application, the tool works well on rooted devices. The app simply bypasses the Google Play's credit check algorithm with a fake credit card. With no actual money or credit card account being used, Freedom software makes free in-app purchases on Android by faking the payment interface.
Pros
Enables free in-app purchases to get more coins, open levels or access premium features of different application
Simple bypass for the payment interface of applications and Google Play's credit system
Cons
More effective with games
Works on rooted devices only
Appsara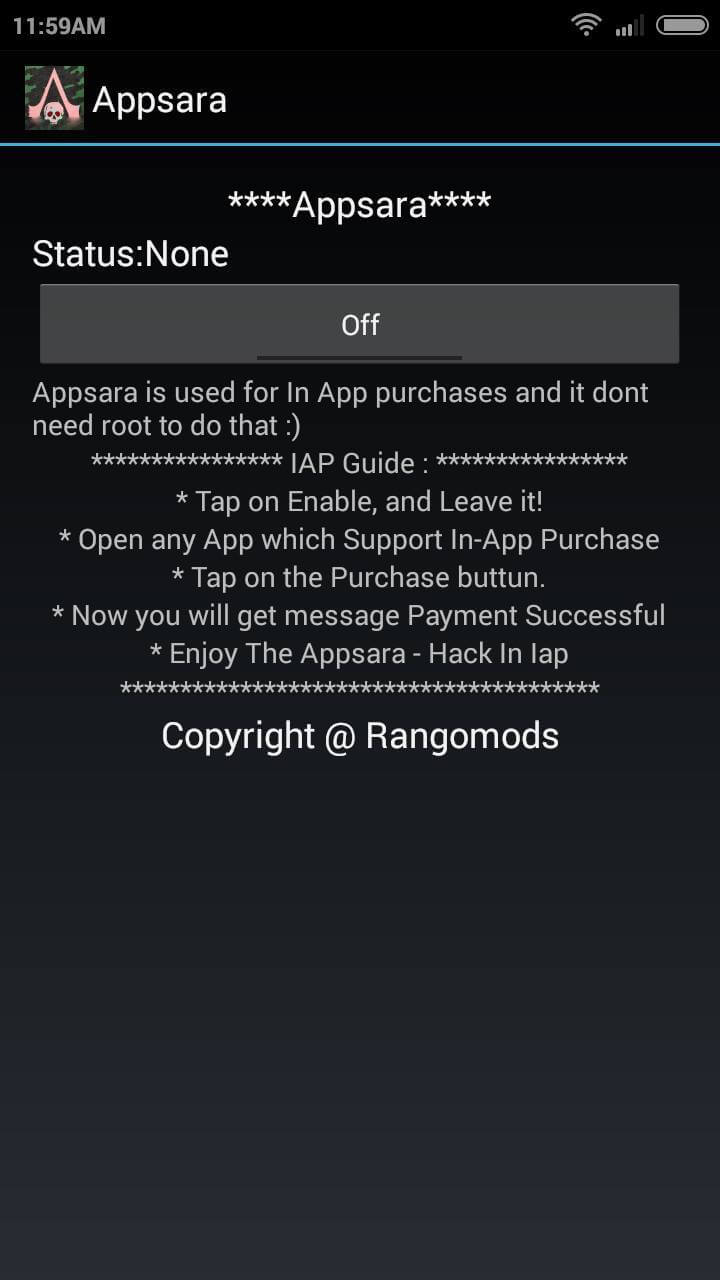 Another very effective tool for IAP-cracked Android devices is Appsara. The good thing about the app is that it is designed for non-rooted devices. Unlike the tools listed above, unfortunately, this one has limited compatibility. Therefore, if an application asks for credit information, then it would mean that the app you are using is not supported by the tool. Like many others, Appsara works in the background. Simply launch a paid application and go to its premium features, as soon as the payment option pops up the Appsara app will process the free IAP with counterfeit credit information. It is the simplest tool that helps make free in-app purchases in Android.
Pros
Effective with non-rooted devices
Comes with constant upgrades
Cons
Limited compatibility
Payment system bypass is limited
For some these solutions may not be an ideal choice. Yet for others, these tools provide better productivity without any legal damage. These can help you complete jobs and play games that may otherwise require money. But before you download any of these tools, make sure they are from an authentic website or platform.