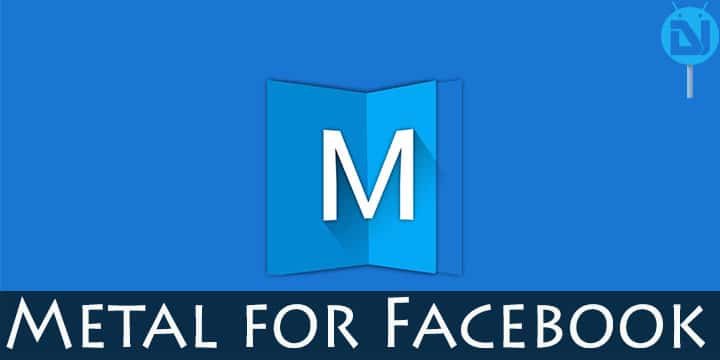 Facebook is  the most used social networking platform in the world. With many active users from the mobile platform. The Android application by Facebook works well for many devices but fails to impress the users with low end devices. Facebook's application is heavy and slows down some devices, it also drains out your battery  quickly. If you feel the same is happening with your device while using Facebook application, then its time to switch it with Metal for Facebook.
Metal for Facebook is an alternative for Facebook's Android application. It is a lightweight application that loads your Facebook feeds much faster than the original app. Metal for Facbook is based on the open source Tinfoil for Facebook so you don't need to worry about your privacy. It  runs Facebook in a wrapper i.e. once you close the application your device will not have access to your Facebook account. Here are few more exciting features of the app:
Features
Material design
Lightweight app with application size under 2MB.
Themes: Use the Facebook's default blue theme or the dark theme provided by Metal. It also has a white, flat and beautiful theme.
Metal Bar + Metal Everywhere: Metal Bar is a persistent notification which has shortcuts to open your Facebook feed instantly in popup window over any other application, it also has shortcuts to open Messages and Notifications of your Facebook account.
Block Images: You have the option to block images to save time and bandwidth
Screenshots
I found Metal for Facebook faster than the original Facebook's app. Metal everywhere lets you access Facebook feed or notifications in no time, which enable faster switching between Facebook and any other application. Blocking images feature also comes in handy to save my time and data while on mobile network. The option of dark theme relieves your eyes while using Facebook at night when the lights are off. Overall its a nice alternative for accessing Facebook on your Android device.
Try out this alternative application for Facebook on your Android device and let us know your experience with it in the comments below.