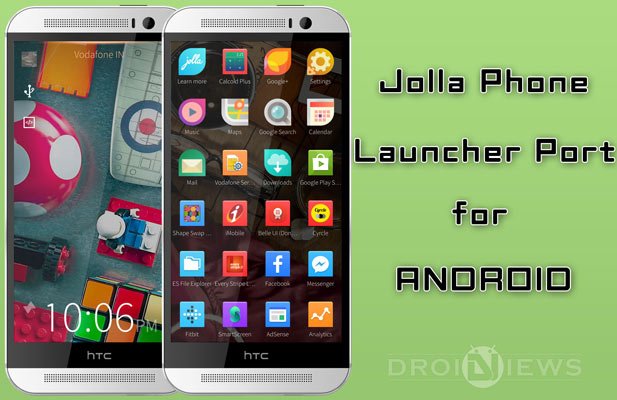 Android is a fantastic operating system with immense possibilities, especially if your phone or tablet is rooted. Android is superior to all other operating systems because of the freedom it allows, an app market with millions of apps and amazing features. No wonder it's so popular! Once enjoyed an Android device, you might find it impossible to use a phone running a different platform.
The success of Android has prompted different players to jump into the OS business and thus we now have Firefox OS, Ubuntu for phone, Sailfish, and others. While Firefox OS failed to make any significant impact and Ubuntu to realize into a device at all, the Sailfish OS has been recently launched in a device named the Jolla Phone.
In the past, we have seen our developers porting Ubuntu and Firefox OSs to Android, we have not seen any such attempts to bring Sailfish OS to us. There is no doubt that Sailfish has presented itself an interesting alternative and a fresh approach. If you want to taste a little morsel from this new OS, it has now become possible! XDA member riyono has successfully ported the Jolla Phone Launcher to Android. It means that we can at least enjoy an important aspect of the Sailfish OS's user interface.
Video Review
The Jolla Phone Launcher port can be installed and used on any Android device running Android 4.2 or above. Having installed the Apk file provided below, you can enjoy the Sailfish OS lock and home screen. Just install the Jolla Phone Launcher on your phone, press the home button, select the new home launcher and follow the on-screen instructions to get acquainted with all its features and operations. Since the launcher app port is still in alpha phase, you should not expect perfection in performance, but if you are interested in Sailfish OS or considering getting Jolla Phone, you should give it a try!