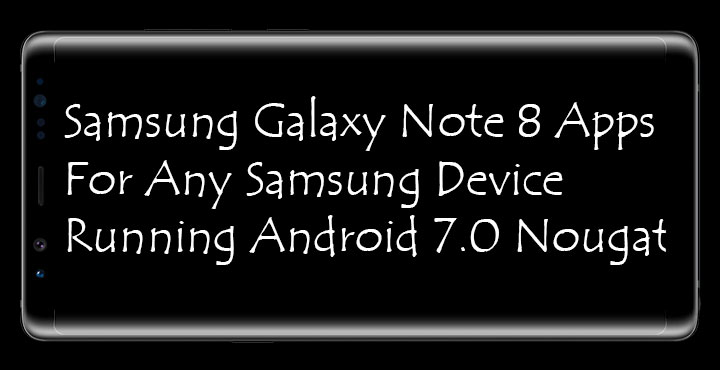 On August 23, Samsung unveiled the latest Galaxy Note flagship, the Note 8. The Galaxy Note 8 does not seem like much of an upgrade from the Note 7. However, that does not mean it does not ship with new fancy apps and features. Luckily, if you're a Samsung fan and wanted to check those out, you don't have to shell out a thousand dollars for the apps. Thanks to one of the devs, AlexisXDA, over at the XDA, you can now install a number of Galaxy Note 8 apps on any rooted Samsung device. Well, any Samsung device running on a rooted stock Android 7.0 ROM.
Note
The developer has ported a total of 26 apps so far and you will need a custom recovery to install them. It should be noted that flashing the zip containing these apps will trip Samsung's Knox security software. That, if you hadn't already guessed, will void your warranty. Furthermore, flashing third-party mods can prove to be harmful to the proper functioning of your device. Worst case scenario, you may end up with an unusable device. While that shouldn't happen here, it is a rare possibility. You must understand the risks and take responsibility for your actions. DroidViews or the developer cannot be held responsible if anything happens to your device.
Apps
The Galaxy Note 8 apps that you can install on your Samsung device running Android Nougat are:
Phone and Contacts
Incall UI
Browser
Clock
Calendar
Messaging
TouchWiz Home
Edge Lightning
Task Edge
People Edge
Air Command
S Finder
Samsung Themes Store
Smart Manager
Keyboard
My Files
Gallery
Photo Editor
Calculator
Weather
Game Launcher
Live Messages
Unified Profile
Fingerprint Service
Fused Location
media/audio and fonts folders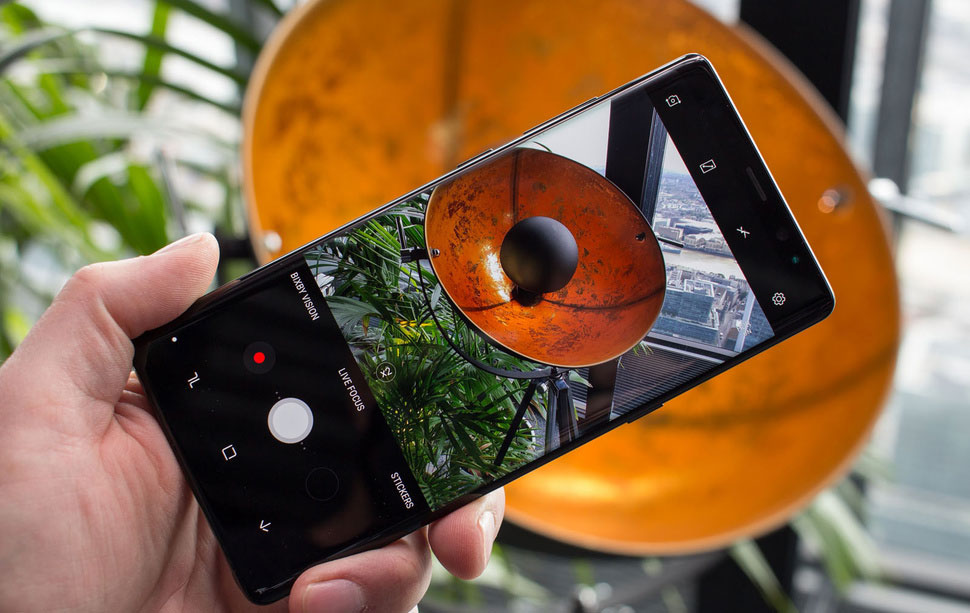 You may notice that the new Samsung camera app and the Always-on display are missing from the list. AlexisXDA says that this is due to some "serious" bugs that he plans to address at a later date. The app package seems to already have received at least six updates since it was posted. That indicates there's a good chance the missing apps could arrive soon.
Requirements
As already mentioned before, your device must be running the stock Android 7.0 ROM from Samsung.
Your device must be rooted.
You will need a custom recovery, such as TWRP, in order to flash the apps which are available in a flashable .zip format.
Download
How to Install Galaxy Note 8 Apps on Samsung Devices
Download the flashable zip from the download link above.
Before trying to flash the zip, it is important that you uninstall the stock Samsung browser and calculator apps. You can do so with the TitaniumBackup app. You can also manually delete the app's APK or folder in /system/apps/ or /system/priv-app/ using your favorite root capable file explorer.
Once those apps are deleted, boot your Samsung device into recovery mode. Once powered off, most Samsung devices can be booted into recovery mode by pressing and holding Volume Up, Home and Power keys together. The Galaxy S8 and S8+ can be booted into recovery mode by pressing and holding the Bixby, Volume Up and Power keys together.
When in TWRP recovery, select Backup and then select the system partition. Swipe at the bottom to start the backup process. This is an optional step but can come in handy if you decide you don't like what you've done to your system with the new apps.
In case you want to skip the backup, or when the backup completes, select Install on the TWRP main menu.
Now select the flashable zip file you've downloaded and swipe at the bottom to flash it.
Once the flashing is complete, you will notice a Reboot system button appear at the bottom. Tap on it.
When your device boots up again, you should notice the new and updated apps which you can they go ahead and have fun using. The developer warns that you shouldn't flash the zip right after you install the ROM. Considering the fact that you have to uninstall the browser and calculator apps before flashing the zip, it makes sense.
source: xda