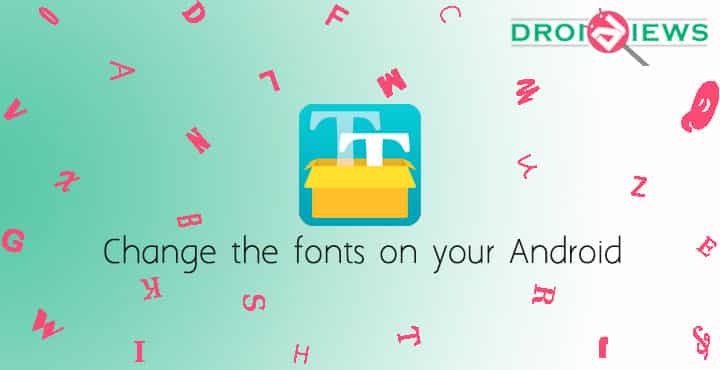 Customizations are the key reasons most of us stick to Android. We all love customizations. And Android is continuously testing the limits of how far we can go to customize. At present you can customize wallpaper, lock screen wallpaper, resolution / dpi, sounds, notifications, color scheme, app drawers, look & feel and even boot animations. One customization that really affects the overall look of the phone is the font.
A cursive font can bring out a great informal look while a simple change to clean and straight fonts can give an official look to your device. Fonts mostly come preloaded onto themes created by different teams and most of them are really great. Most of us choose some elements of one theme and some of others. Because frankly speaking, its difficult to find a theme that is perfect in all aspects.  So what to do?
There is a solution. Multiple apps exist on the Play Store that will let you set a font of your choice regardless of what theme / ROM you are using.
UPDATE:

Try the Latest Font Package

Install 1060 Fonts on Samsung Galaxy Devices (Lollipop/ MM/ Nougat)

There's just one prerequisite. Your device needs to be rooted (most devices). Head over to one of the rooting tutorials for your device on our website or comment if you are still unable to find one.

Although there are dozens of apps available, but we shall talk about one that we tested across multiple devices and ROMs. The app is called iFont. Here's what iFont lets you do:
Added support to several device brands : Samsung, HTC, Sony, Motorola, Huawei, Xiaomi [most require root]
Support to modify the font size & support for custom fonts
Easy to operate: Choose > Download > Apply
Automatic backup of fonts for easy restore
Multiple Languages supported
Its FREE on the Playstore
App screenshots and Play Store link below:
Download iFont
[googleplay url="https://play.google.com/store/apps/details?id=com.kapp.ifont"]
So, go ahead download the app, and let us know what cool fonts you found. Remember, sharing is caring…Cheers!!