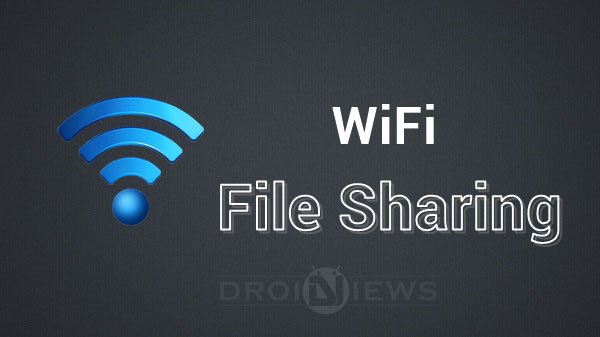 Entwined with a multitude of devices, many users prefer to have a WLAN in their home or work place making a private network where you can share data from one device to other devices of yours. With the growing need for Internet bought routers to almost all the houses and everyone know how many WiFi signal you can pickup on your device and we can assume it to be more than a dozen if you're not in the woods. Bluetooth was terribly forgotten by most of the people after experiencing the speeds of WiFi sharing and most of them dumped the cables due to their bulkiness even though they provide the ultimate speeds.
Plenty of apps were already rocking the Play store but that doesn't stop developers to make new WiFi sharing apps with improved and unique features. Most of the WiFi sharing apps we have seen use a desktop client to transfer the files and some are paid. The latest WiFi sharing app we've seen these days is the ShareBox which we thought is a the same old school WiFi sharing app but we were proved wrong once we used the app. Not that it is the greatest app out there but we found some interesting features in the app on a free app.
The App use a private static IP address of your network to share files on your network through a specified port. Anyone in the network can browse through the files using normal web browser, so you can access the files using any device that supports a web browser. All you need to do is to the activate the sharing service once you select all the files you need to share. The app creates a web page automatically on your device which can be accessed from anywhere in your network, so literally you're hosting a website on your network with a database shared to everyone in the network.
So if you're running a burger joint or a restaurant, the ShareBox is a best way to get your customers occupied with the innumerable songs on your device. This also takes away the pain of few customers who are averse to the juke box you've arranged to entertain them.We were impressed by the fact that we are hosting a personal website in our network where we can create either a podcast, gallery or a download center for E-books and anything you'd imagine. However we feel that the app need many additions like the built-in website designer or something like that to design the webpage to our liking, currently we can only give a name to our website.
Our verdict is that being a free app, the ShareBox is pretty much cool in providing a new set of features but with a few tinkering here and there, this app will be a blast for those who want to host a private network or website for business or just sharing purpose. However, the only problem we found is that we need to download the content to our device to play them. It would be cool if there is a embedded media player to listen to the songs and watching videos. You can download this wonderful app and tell us your opinion in the comments section below.