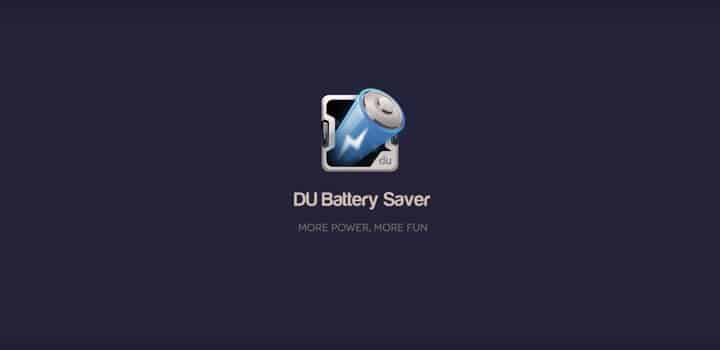 We expect that our Smartphone should be reliable as it has become more personal and important and most of the work is done over it. The manufacturer of your Android device claims a long battery life; however, for some reason you never get it. If you often run out of battery and have to keep your phone connected to the charger very frequently then there could be more than one factor affecting your battery life.
Applications running in the background
Services running in the background
Wifi, Bluetooth, Hotspot, NFC etc. running unnecessarily
Screen ON time
Unhealthy Charging
However, these things require better power management and that can be achieved using a simple battery saver app like DU Battery Saver. If you have ever searched for a battery saver app in Android or iOS markets then you have probably come across DU Battery Saver.
It is one of the most recommended as well as most downloaded battery saver app on Google Play Store. Over these years, DU Battery Saver has crossed over 100 Million downloads with around 4.5 Star ratings on Google Play Store. When it comes to battery saving, there are many apps in the market that claim to save battery but DU Battery Saver actually does it.
DU Battery Saver is a featured battery saving app and a phone doctor with a built-in optimizer. The optimization process clears all the apps that run in the background which drain the battery. It instantly finds and solves the battery problems and gets you a better battery life.
Apart from optimization, DU Battery Saver has preset power management modes like Prolong, General, Sleep that can be easily switched in-between to enable or disable operations like close WiFi, enable or hold calls and messages etc. which indeed save some battery at critical times.
Moreover, the Smart options provide powerful tools to analyse and configure battery consumption. Tools like Network control, Auto-Clear Apps, Schedule by Power, Lower CPU frequency help save a lot of battery. You can save up to 50% of the battery life using DU Battery Saver as its developers claim.
A good charging is effective in extending battery life. DU Battery Saver monitors and records battery consumption by every app including the System apps, Google Services and Android System itself.  Intelligent Mode-Switching, Auto-Clear apps and CPU frequency are some of the PRO features that are worth testing.
Basically, DU Battery Saver is an effective and a must have application to save battery on your Android devices and keep the charger away for a long time.
Download DU Battery Saver