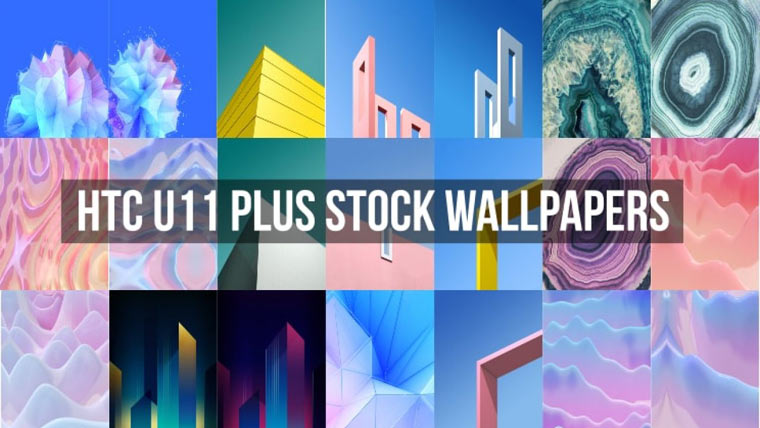 HTC had launched the new HTC U series earlier this year and the first smartphone to be launched in the HTC U series was the HTC U Ultra. Earlier, HTC released the HTC M9 and later the HTC 10 as their flagship smartphones for the simultaneous years. However, it was later known that the HTC U Ultra was not the flagship smartphone from HTC as the HTC U11 was released by the company. Now, HTC has released an upgraded version of the HTC U11 named as the HTC U11 Plus which is indeed going to be the flagship smartphone from the company this year.
Talking about the HTC U11 Plus, there is a Quad HD+ Super LCD 18:9 display with a screen resolution of 1440×2880 pixels fitted on the smartphone. Apart from that, the smartphone runs the latest Qualcomm Snapdragon 835 chipset and comes with 6GB of RAM and 128GB of Internal Storage.
In the camera department, the HTC U11 Plus has a single camera on the back which is a 12-megapixel UltraPixel sensor. On the front is an 8-megapixel camera for selfies. The smartphone has 3930 mAh battery capacity and runs on Android 8.0 Oreo with HTC Sense UI.
HTC U11 Plus Stock Wallpapers (QHD)
HTC has launched the latest smartphone which is the HTC U11 Plus in their newly launched HTC U series this year. This smartphone is the bigger and better variant of the HTC U11 which was launched in the middle of this year as the company's flagship smartphone. The HTC U11 Plus has been announced but the smartphone has not been made available for purchase. However, the HTC U11 Plus comes with some awesome wallpapers and we have now received the stock wallpapers that are from the HTC U11 Plus.
We would go on to say that these are extremely close to the Stock Wallpapers that can be found on the HTC U11 Plus once it is available for purchase around the world. There are 21 wallpapers that have been included in the pack below and these wallpapers have been created with utmost precision and detail.
All of these wallpapers come in Quad HD resolution and go in line with the 18:9 or 2:1 aspect ratio of the HTC U11 Plus. All of the wallpapers have been included by us down below so that you can directly have a look and download them if you like any of the included wallpapers. Also, you can download the zip file containing all the wallpapers from the Download Links section below to get these wallpapers at one place.

Download Links