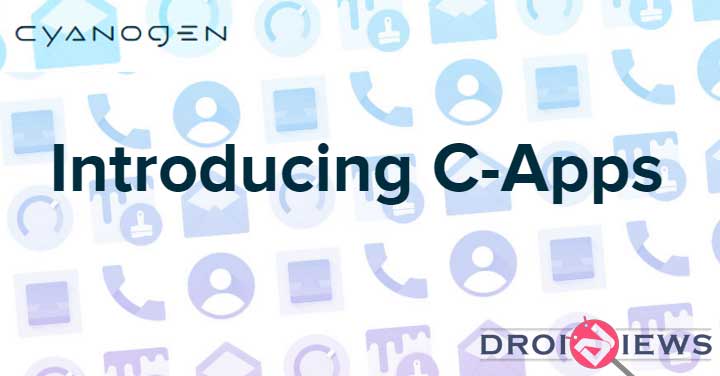 Not only one the biggest custom ROM and application developers currently in the market but Cyanogen also brings a treat to the community of modders that has helped push this custom version of Android into the market for everyone to use.
As for the regular users they might be familiar with Cyanogen OS, the certified commercial version that comes preloaded on retail smartphones such as the OnePlus One, WileyFox, ZUK Z1, Andromax Q, and YU branded devices.
Cyanogen OS includes a variety of apps and services that leverage CyanogenMod's open platform. As CM users, these apps were previously unavailable to you unless you bought a Cyanogen OS powered retail phone. Starting today, we're announcing the release of the Cyanogen Apps Package (C-Apps).Until recent times users have not been able to get started with C-Apps, but as of this announcement, anybody running an up-to-date CyanogenMod build can hop aboard. Provided that your device meets this prerequisite, you can grab C-Apps by navigating over to the CyanogenMod site (link provided below).
Inside C-Apps, you get a slew of Cyanogen OS apps, along with a custom theming store and the option to theme apps individually. CyanogenMod is very easy on the eye, and with Cyanogen's continued efforts to promote security and privacy, it's little wonder that many of its users stand by the custom firmware.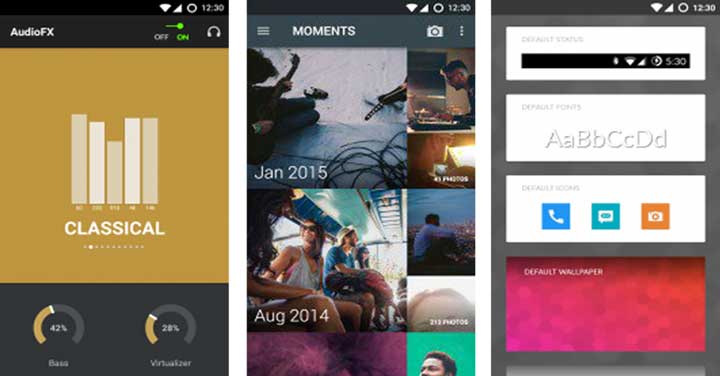 Here are all six of the applications that are now available for download:
AudioFX – delivers 24-bit High-Res Lossless Audio with bass boost, surround, reverb, and 13 preset configurations
Theme Chooser & Themes Store – allows you to mix components from any theme—so you can create a theme that's truly your own
Dialer with Truecaller – The robust caller ID included in Truecaller Integrated Dialer allows you to identify and block incoming spam
Email Powered by Boxer – Sync all your email accounts together in one place
Gallery – brings together all your photos from disparate services, automatically sorting them and removing duplicates
Cyanogen Account – gives you access to the "Find My Phone" feature, as well as the ability to remote wipe and remote lock your phone
Downloads
To install and start using the C-Apps package on your CyanogenMod running Android smartphone, simply visit the Official C-Apps Page and also the Cyanogen Apps Wiki for installation instructions.