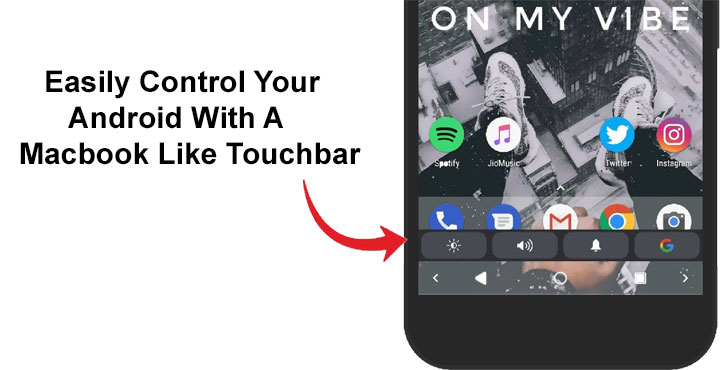 In an answer to the various touch screen Windows computers, Apple decided to add a little touchbar to its latest Macbooks. We'll leave it for those interested to debate on how useful that touchbar was. One of the most notable features of the Touch Bar is the Control Strip, which basically gives the user access to quick toggles for controlling various system settings. In case, for some reason, if you would like a touchbar for your Android, you can have it. Obviously you can not just add an LG V10 like screen onto your device to act as your touchbar. But with Touchbar for Android you can add a useful bar at the bottom of your existing screen.
The app has been developed by XDA Developer alecot18, inspired by another similar app for iOS by developer LaughingQuoll.  TouchBar adds a panel to the bottom of your Android device's screen with controls like WiFi, Bluetooth and more.
Install Touchbar
The app used to be completely free but it is ad supported and you will have to shell out some digital cash for the pro version. Or, you could get an older version from XDA Labs. In order to install the APK from XDA Labs, you will need to enable Unknown sources under Settings > Security.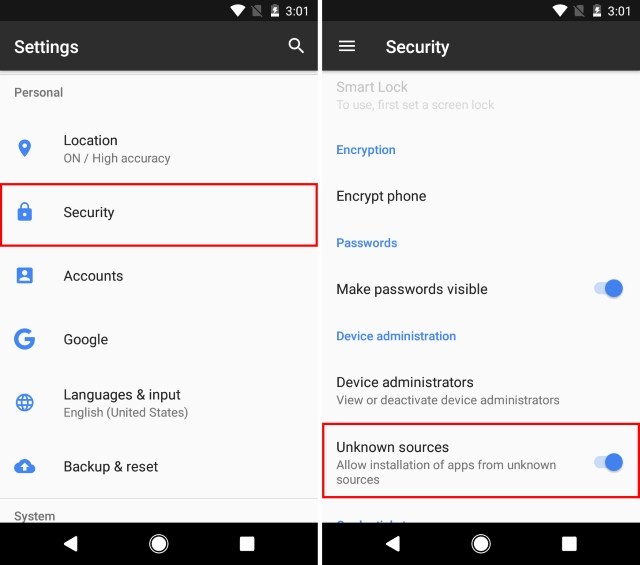 Enable Touchbar
After you have the app installed, launch it and grant all the required permissions. The app needs permissions to Write System Settings, Do Not Disturb Access, and Overlay Screen.
Don't miss: Automatically Hibernate Apps for Better Battery Life with Hibernator
When you tap on the checkboxes to grant permissions, you will be redirected to the respective settings page where you can toggle them on. To enable the touchbar, just tap on the floating blue button at the bottom right of your screen.
Using the Touchbar
The bar has controls for managing the brightness, media volume, and ringer volume. You can even search for anything right from the bar with built-in Google search. Swipe right on the bar to view controls for music. Swipe left on the bar to view additional toggles for WiFi, Bluetooth, device orientation and a launchpad icon.
You can select apps to be available on demand via the launchpad in Touchbar Preferences > Shortcut apps.
You might also want to enable the autohide feature in TouchBar Preferences. This makes sure the bar will disappear automatically after a specified number of seconds if you don't use any of the toggles.
By default, the Touchbar emulates the look and feel of the Macbook Touchbar down to the T. But if you don't like that you can easily change the colors in Touchbar Preferences > Change Background Color and Touchbar Preferences > Change Buttons Color.
Don't miss: Take Control of Doze Mode on Android with ForceDoze App
There are more settings and options that you can play around with in the app but for the most part, this is all there is. With smartphones getting larger and larger one handed use is becoming less and less of a practicality. This is even truer if you're a person with small hands. With Touchbar for Android, you can pull down the quick settings tiles right to the bottom of your screen. It's a boon for one handed use and users with smaller hands.