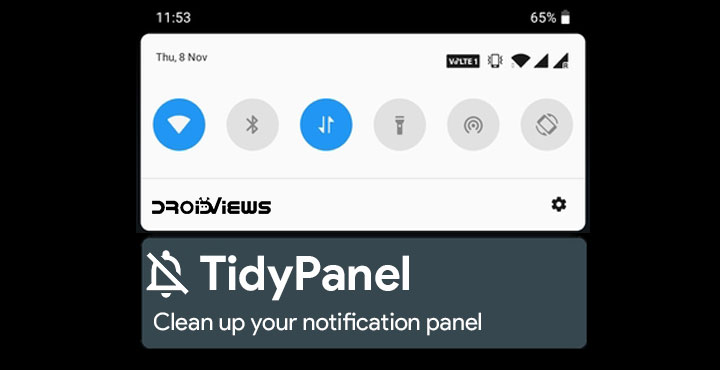 Allowing apps to send you notifications was one of the best features of a smartphone. Something like that simply didn't happen on your old Nokia phone at the time, even if it ran the latest Symbian OS. Notifications meant you could keep on top of your Facebook notifications since they got delivered right to your phone without you needing to open the app and check it often. As the app counter on your smartphone grows though, these notifications can also become a problem. Fortunately, Android has gotten a lot better at giving you control to handle these notifications. It has also introduced a few of its own notifications such as notifications about apps running in the background or the screenshot notification. TidyPanel is an app by Dharma Poudel that aims to clean up your notification panel.
Why use TidyPanel?
On Android, you don't exactly need another app to manage your notifications. For most apps, you can simply go to their notification settings and block notifications at a more granular level. Certain apps that use persistent notifications also allow you to remove it from within the app itself. So why exactly would you need TidyPanel for?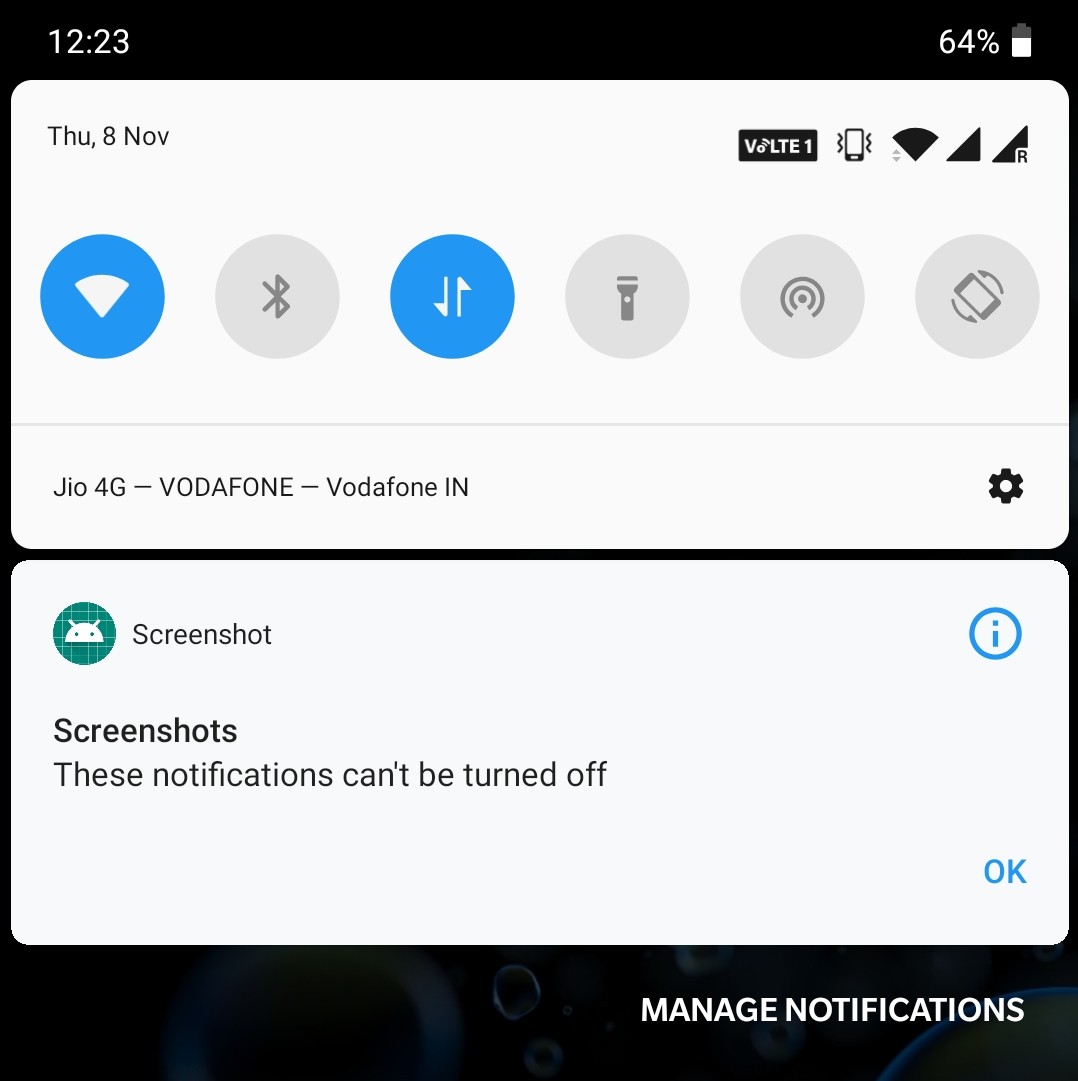 There are certain notifications that just can't be swiped away or even blocked using the notification controls provided by Android. Many times such notifications are usually system notifications, such as the screenshot notification. There also can be certain apps that don't allow you to hide the persistent notification. These notifications can only be "Minimized" so that you don't see the notification icon in the status bar but the notification still appears in the notification panel. Like the chat head notification from Facebook Messenger, USB Debugging notification, "USB charging this device," "Message is using SMS," "displaying over other apps," "2 apps are using the battery," and others.
It's little things like these that annoy someone like me who likes to keep the notification panel clean and tidy. This is where TidyPanel can help because it can hide any notification, no matter where it originates from. It can even hide the screenshot notification and other annoying system notifications.
Read also: Get Navigation Gestures on Android 5.0+ Without Root
Install TidyPanel
TidyPanel is a free app but there is a pro version for those who want to support the development of the app and also for those who want to block more than one notifications. The free version of the app only allows you to block one notification. This is really enough to showcase what this app can do for you. If you like its potential, you can pay up for the pro version and unlock more features as well.
Features:
Simple and minimal intuitive interface
List of active and hidden notifications for easy customization
Minimal Apk Size, minimal Memory Usage and minimal battery usage
No ads, no data, no bullshit. Your data never leaves your device whatsoever.
Pro Features:
Hide unlimited number of notifications with pro version
More battery and ram optimizations
Block them and forget them
[googleplay url = "https://play.google.com/store/apps/details?id=com.dharmapoudel.tidypanel"]
How to use TidyPanel
As the feature list already tells you, the app has a pretty basic and minimal interface which makes using it just as easy. As soon as you launch the app, it asks you to grant permission to access your notifications. This is the only way Android will allow the app to manage your notifications. The app requires reading the contents of your notification due to the way it works, but that's just about it. The internet access is only used to check for the license. All your information stays with you and isn't transmitted to other places online.
Once you've granted notification access to the app, it will constantly look for any notifications that you get. When you have a notification you want to hide, just launch the app and tap on the notification in the app. Type the notification title in the text field, or some text from the notification body and then tap on the respective option at the bottom-right of the popup. Using text from the notification body, you can easily hide notifications from certain contacts on WhatsApp or other messaging or social media platforms.
Read next: How to Calibrate Battery on Android Devices