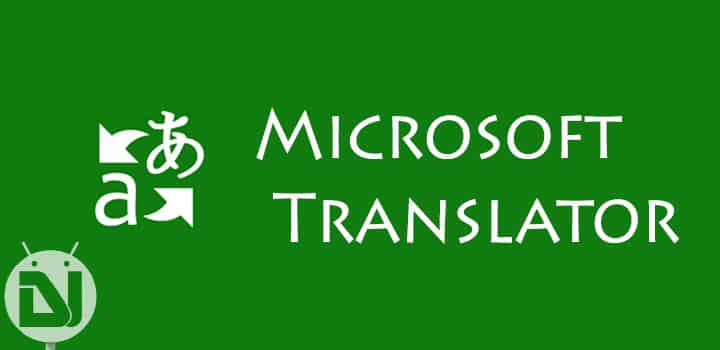 Microsoft knows that currently Android rules the smartphone world so instead of bringing new smartphones they are going all in to bring their applications and services to Android. Recently they launched the Translator application on the Google Play Store to rival the Google's  Translate application.
Also See: Turn Your Smartphone into a Portable Scanner with Office Lens
You may not need Translator applications in your day to  day life but they come in very handy while you are travelling to another country/city where different language is spoken that you don't know or you don't speak. They help you to break the language barrier and puts your smartphone to translate phrases for you.
You just need to speak  to your smartphone or type in the phrase in your language and the application will help you translate the words and speak them back to you. Translator also has an Android wear app, making it even easy for translating phrases while you are travelling, no need to take out your smartphone.
Features
On your watch: Speak to your smartwatch and get an instant translations in 50 languages.
Bookmark your translations for later use.
Translator speak the translated phrase for you.
All your translations are synchronized between your smartwatch and your phone, settings too.
Copy & paste translations from and to other apps.
View translations in full screen cards.
Microsoft Translator supports the following languages for now:
Arabic, Bosnian (Latin), Bulgarian, Catalan, Chinese(S), Chinese(T), Croatian, Czech, Danish, Dutch, English, Estonian, Finnish, French, German, Greek, Haitian Creole, Hebrew, Hindi, Hmong Daw, Hungarian, Indonesian, Italian, Japanese, Korean, Latvian, Lithuanian, Malay, Maltese, Norwegian, Quer'etaro Otomi, Persian, Polish, Portuguese, Romanian, Russian, Serbian (Cyrillic), Serbian (Latin), Slovak, Slovenian, Spanish, Swedish, Thai, Turkish, Ukrainian, Urdu, Vietnamese and Welsh, and Yucatec Maya.
Microsoft Translator has a nice looking and simple user interface, you have either the option to speak in your language or the option to type the phrase you want to translate. You need a have a working Internet connection to use this application, the app does not work without Internet. You can pin certain phrases that are often needed like 'Hello' , How are you?' or something like that for quicker access.
Screenshots
I found the translator to be accurate most of the times with little bit of grammatical errors sometimes, thats to be expected while translating from one language to another. The option to  see translations in full screen cards comes in useful while get help from others. Also hearing the translated phrase can be helpful to better understand the accent of the new language you are trying to learn.
Do check out this simple Translator by Microsoft and share your views on how you like it in the comments section below.