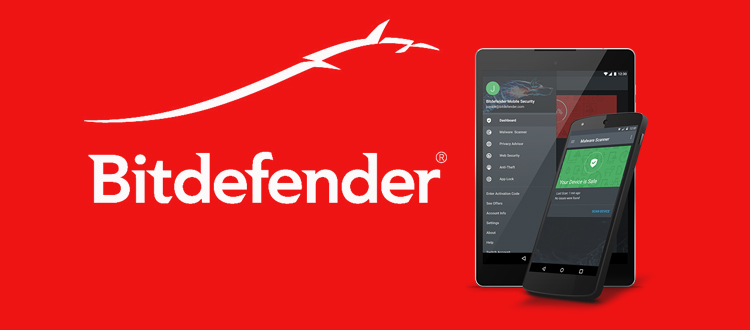 Bitdefender is one of the best antiviruses out there. In this article, we will review everything you need to know about Bitdefender. You will see why Bitdefender Mobile Security is one of the top-rated Android security apps for 2021. Your safety and privacy are what matters.
Introduction and Pricing
Bitdefender Mobile Security is a paid Android security software that doesn't have the same big Google Play installation numbers as some of its competitors. The fact that it has over 5 million paid downloads could be more impressive than some of its free and freemium competitors' significantly higher installation figures. Bitdefender has a 4.6-star ranking on Google Play and has consistently outperformed other antivirus software in third-party testing. Bitdefender is also considerably cheap. Bitdefender's Total Security plan is much less expensive than other competitors, even though you upgrade to the premium VPN and get a decent standalone password manager. The Google Play store offers a free version of Bitdefender Mobile Security and Antivirus. However, you'll want to invest in the upgrade. You will pay $14.95 for an annual subscription or $1.49 per month for a monthly subscription. The Bitdefender software comes with a 14-day free trial, but after that, you'll lose access to features like Web security, anti-theft protection, App Advisor, and App Lock. Bitdefender's antivirus and App Advisor, also known as Clueful, are available as free standalone applications.
Anti-Malware Detection
AV-TEST, a German independent lab, has given Bitdefender perfect scores in all of its Android virus protection tests. Bitdefender detects both known and emerging malware using a massive malware directory and machine learning. Bitdefender's antivirus engine uses a portion of the CPU and disk space during scans since most malware testing is done in the cloud. Bitdefender offers four types of scans:
Quick Scan. A quick search of core machine data and temporary files, which are popular places for viruses to hide.
System Scan. An in-depth examination and search for malware and flaws through the entire system.
Custom Scan. Scanning in any device position where possible threats can exist.
Vulnerability Scan. Scanning device configurations for privacy risks as well as critical software updates.
In the most recent test, Bitdefender identified 100% of the 3,102 "real-time" malware threats tested, as well as 100% of the 3,086 "widespread" malware samples obtained during the previous four weeks.
Real-Time Protection
Bitdefender's real-time security checks any file and email connection as soon as you open it. The following scans are used in Bitdefender Shield's default settings:
Potentially unwanted applications. Software that hides within other apps.
Network shares. Errors in remote networks on your device.
Boot sectors.Issues that may cause the boot sequence to shift.
Keyloggers.Malware that records and saves keystrokes.
While the default protections in Bitdefender Shield are acceptable for most users, advanced users can configure real-time settings to include programs, scripts, and archives as well. Advanced users can also opt-out of any of the previously mentioned options. Even though certain competitors provide identical real-time malware detection rates, Bitdefender's real-time scanner has the most customization options.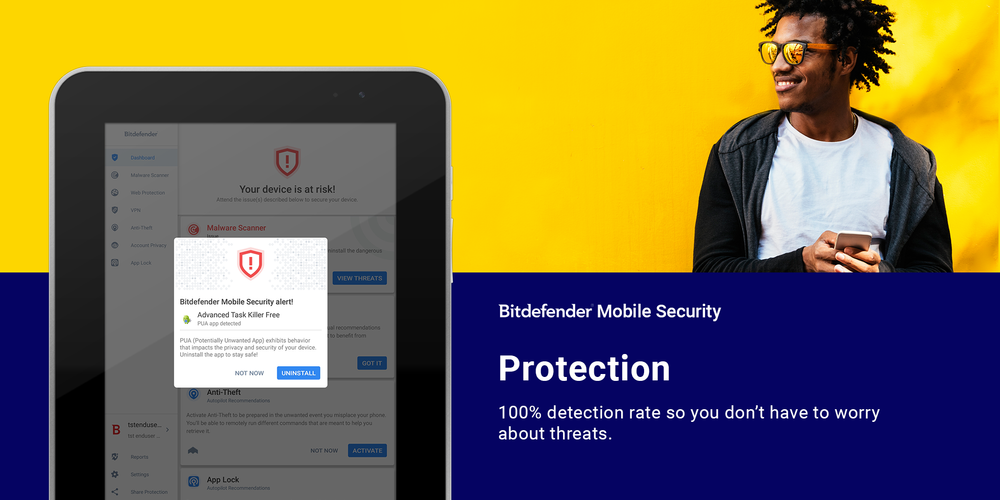 Web Protection
Bitdefender's anti-phishing security checks every website you visit against a constantly updated database of millions of dangerous, blacklisted pages. Bitdefender blocks entry to the platform if there is a match. Bitdefender has a handy notification screen that lets you know which websites it has restricted and why. This feature makes it easy to add a false positive to Bitdefender's exception list indefinitely. Whitelisting safe sites is as simple as clicking a button, while other antiviruses, such as Norton, require you to search through settings and advanced protocols. Please remember, however, that you should only add sites to your whitelist if you are sure they are legitimate and free of malware.
Theft Protection
While Android malware is a real threat, most people would never come across it if they download apps from the Google Play store. Theft or loss of your Android device is a much greater danger. To that end, Bitdefender has included tools that allow you to maintain control over your phone regardless of its location. Bitdefender allows you to remotely lock, locate, and wipe your computer, as well as set an alarm. These resources are mainly accessed via the excellent Bitdefender website.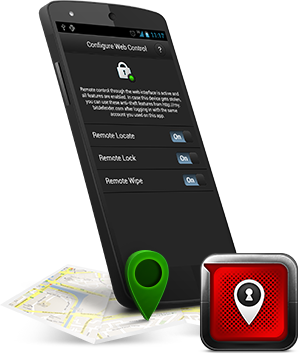 Additional Features
Bitdefender is one of the most feature-rich internet security suites on the market in 2021. The features we previously mentioned are a small part of its entire offering. Bitdefender also has:
Firewall
Ransomware remediation
Webcam and microphone protection
Wi-Fi protection
Anti-tracking protection
Anti-theft
File shredder
Parental Control
Password Manager
VPN
Smartwatch compatibility.
To summarize, Bitdefender's mobile app is one of the best on the market, offering superb antivirus protection as well as a few handy extras like app locking and anti-theft protection.