Instagram is one of the most popular social networking platforms. Over the years from just being a video and pictures sharing app, it has evolved into a networking tool that does a lot more. It has become important for individuals, bloggers, and businesses. They use it to create a brand image and reach their audience. Instagram helps them become influencers.
The main success of any Instagram blog is determined by the number of active followers you have. Therefore, every blog tries to build a follower base. To get real 'followers' on Instagram, you have to work really hard and do a lot of research. The in-app search is time-consuming, especially for businesses and bloggers. Plus, you also need help to make your posts more engaging and followers more responsive. Many app developers have come up with solutions for these problems. They have created useful apps that can help you get organic followers on Instagram. Some of these apps will also help you with image editing and posting schedules.
Turbo – Followers for Instagram
This is one of the few apps that was designed exclusively for Instagram. The app is safe and simple, with manually controlled processes to gain more followers on Instagram. Up to 1000 real Instagram followers can be added automatically. All you have to do is view and follow some profiles, and collect coins. These coins can be used to get more real followers and also gain a reward of 1000 followers. The app showcases real and active users.
Price
Followers & Unfollowers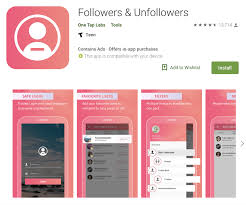 With a user rating of 5, this is one of the best rated Instagram follower apps on Android. It provides a feature that helps you see your Instagram insights. This way you can follow new profiles and unfollow the ones that don't follow back. It allows you to build a follower base that is responsive and engaging and get rid of dormant profiles. This is a good way for businesses and bloggers to gather insights and data about what your followers want to read and see.
Price
Get Followers Up
This is a very helpful app if you don't want to buy followers. It allows you to instantly get followers by creating engaging and interactive posts. The app has in-built 20+ filters and over 50 stickers, that help in making photos more attractive. The free image editing tools make for spectacular profiles that can get real likes and followers without any caps. With more recent versions of Android OS, the app gets free Instagram followers for you.
Price
Get Super Followers – New Cam
If you want to increase your Instagram followers without spending a dime and that too in a flash, then this is the app. The app is simple, lightweight and highly user friendly. It features a vintage camera that helps in creating attractive photos, engaging image editing tools, and Insta share options. By uploading beautiful photos you can attract more followers and get them to comment on your Insta posts.
Price
Followers Insight
This is an excellent option if you want to manage multiple accounts. As opposed to buying 'followers' the app attracts more free Instagram followers and likes. It does so by creating engaging posts and hashtags based on its built-in content analytics. Furthermore, the analysis also even suggests the best time to publish a post. This is an excellent way to manage your account and get the maximum responses for every post.
Price
InstaInfluencer
If you want to gain 1000 real Instagram followers within a day, then download this app. The two unique features are a powerful profile analytics tool and a hashtag generator used by popular influencers. All you have to do is watch ads and flip cards to gain points. These points are then used to generate attractive trending hashtags that can get you more likes and followers.
Price
Followers & Like Analyzer for Instagram
A simple, secure and straight forward solution to getting more Instagram followers. The app has efficient analytics tools that gauge trending topics, image collections, user profiles, and most recent hashtags. With the help of this information, you can create a profile and posts that attract maximum followers on Instagram. If you want to grow your network overnight or unlock advanced features for faster growth, then simply scan your profile with their QR Code generator and share as much as you like.
Price
InsEnGage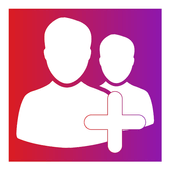 This app is also based on content analytics and trending hashtags. However, the process is automated, providing faster, simpler and safer access to gain new Instagram followers. The app provides step by step guidelines for effective posting that attract followers. The best part is that it allows you to add up to 5000 real Instagram followers.
Price
Get Followers & Likes
This is an interesting app to gain more Instagram followers and likes. Instead of spending money, all you have to do is play a game to get the followers and likes. The more you play the higher will be the rewards – i.e. real and free Instagram followers. The built-in analytics tool helps in finding required profiles and also with top trending hashtags.
Price
Real Followers for Instagram
As simple as its name, the app automatically adds real and active Instagram followers. The app features a friendly UI, self-generated hashtags, and increases likes along with free followers. Though the free followers are fewer in number the safety and security protection makes up for the lag.
Price
Whether you are an individual, business, or wish to become an influencer, you need help in getting Instagram followers. The apps suggested above will help you do the job. Doesn't matter if you are a business owner, a blogger or simply an individual, your stories should find the right audience. This will help you make your Instagram blog more fun, engaging, and successful.