Google Play Store has many competitors for whatever your needs are. So we've got you covered with the best Google Play Store alternatives you can use today.
1.Amazon App Store for Android
Most Android users do not realize they have a great choice of where to download their apps. Google Play Store might be the most used, but it is not the only one. One of the alternatives is Amazon App Store. Amazon is one of Google's biggest opponents. It is also the default app store on all Fire devices, including the Fire Stick and the Kindle Fire. However, it is not limited only to Fire devices. It might take a bit of work, but the Amazon App Store can be downloaded and used on most Android devices. All you have to do is enable the installation of apps from unknown sources. To do that, you will need to open Settings, then scroll down to Security( or Privacy ) and click on Unknown Sources. Now you are all set. The cool thing about Amazon is that they give away a free paid app every day, but in order to access the free goodies, you will need to use their dedicated app store. The app store also has a large selection of books, songs, and films that are often cheaper than on the Google Play Store.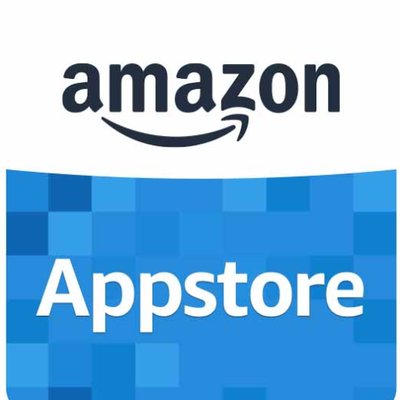 2.GetJar
Created in 2005, GetJar is one of the oldest available sites. It's been around for quite a while, and for that time, it has proven to be very secure. GetJar offers thousands and thousands of Android applications. And the best thing is – they are all free.  GetJar allows software developers to upload their apps for free through a developer portal. Thanks to this, we were able to play some blockbuster games like Cut the Rope and Angry Birds. GetJar also supports a lot of different platforms like Android, Java, IOS, Blackberry, and others. The downloads are speedy and secure, so you won't have to worry about viruses.
3.Uptodown
Uptodown is another excellent alternative if you want to avoid Google Play Store. The site supports 12 languages and offers localized content for each of them. All the apps and games are free to download. Uptodown is one of the safest and most secure app stores because they use VirusTotal. VirusTotal is one of the best sites that analyze files and web pages through antivirus. They also provide reports of all the applications on Uptodown based on the results of 50 antivirus programs. And if you prefer using the Uptodown app, you still get the same protection from viruses. If you get bored and search for something to read, the app store also has a news blog and tutorials related to the world of software. 
4.Aptoide
Aptoide is one of the best known and also one of the oldest app stores. There are different downloadable versions of Aptoide: for smartphones and tablets, for smart TVs, and Aptoide Kids, that is for children's devices. The advantage of Aptoide is that you can easily find adult apps and paid games for free, but keep in mind that some apps need to be purchased. Applications that are not verified to be in Google Play Store are also available. The only security recommendation is to install an antivirus app, just to feel more secure, because Aptoide has suffered many data leaks through the years, but in general, this is the most preferred third-party app store.
5.F-Droid 
The greatest feature of this software is the lack of need to download an app. Everything available on F-Droid can be installed from their site. Of course, you can download the app on your smartphone by allowing installation from "Unknown Sources" in the Settings. Unlike Aptoide, this software concentrates mostly on productivity stuff instead of games, but everything is free on F-Droid, which is great if the wanted app is available there. Despite all the good things about F-Droid, always be careful with using such platforms, and like by Aptoide, it is recommended to use an antivirus app too.
6.Humble Bundle
Humble Bundle is probably the best option if you don't want to use Google Play Store. You can buy apps for less money than you would buy them on the Google Play Store, and some of this money goes to charities, which is the best thing about Humble Bundle. To access the store, you have to install the app from their site. The security is on point, so there is no need for worries about your credit card information. Humble Bundle is one of the most secure third-party app stores right now. A subscription is available on their platform, which gives you discounts on the paid apps and sometimes even gets these apps for free for a limited time via Steam. Probably this is the best option if don't want to use Google Play Store.