We all love a good fun app, don't we! And thanks to the internet and social media there are plenty of entertaining apps that give us a good laugh. One such app trend is the cartoon yourself apps. These apps help us convert our photos to cartoons and fun images. They are especially popular among people who like to keep things private and not share their real pictures on social. So, instead of keeping their profile pic empty and boring, they choose to put up something fun. 
Some of these photos to cartoon apps are really good, giving very detailed outputs and some are very basic. Let's go through some of my top picks in this area.
1. MomentCam – Cartoons & Stickers
This interesting app lets users do a lot of fun things. You can turn any picture into a cartoon or even a detailed caricature. The app allows editing of facial features and expressions, using accessories and even adding text. Besides this, you can also create stickers and emoticons using your own characters. 
The app has a large database of layouts to suit different cultures, regions, and preferences. With support from a large community base, the layouts are updated daily. According to developers, there are over 300 million users. You can share your creations through different social platforms and on community pages and win prizes. 
Pros
Easily

turn picture into a cartoon

Easy editing and customizations

Large resource of materials
Cons
Large size of the app

Personal information sharing

Lower output resolution
2. Prisma Photo Editor
This award-winning app has been around for over 5 years. The user base accounts for over 120 million people. It is a fun app that brings out the artist in you. It has the option to turn pictures into cartoons and detailed paintings. The app provides over 300 different filters and styles that are updated daily.
Prisma Photo Editor is available for free with limited access. To get all the features and join its community you have to subscribe to a monthly or yearly plan. There is an option to follow and interact with the creator's community.
Pros
Detailed output

Large database of filters
Cons
Heavy app

Limited features of free version
3. Cartoon Yourself
If you are looking for a simple and user-friendly app, then this is the one. You can convert any photo to cartoon in three simple steps. You just have to choose a photo, apply any of the 12 effects and save a cartoon of yourself. You can add text or stickers to this image, even crop it into different shapes. The best part is that the app works offline. 
Pros
Lightweight app

No internet needed
Cons
Limited styles

Lower resolution outputs
4. Painnt – Art & Cartoon Filters
Here is another one that challenges your creativity. The app allows you to convert photos to cartoons, comic book art or even a detailed artwork. There are over 2000 filters available, with the possibility of adding your own filters. The paid version of the app allows access to even more filters, HD quality output with no watermark. The subscriptions are available in weekly, monthly and yearly plans.
Pros
Detailed output

Large database of filters with options for customization
Cons
Free version with limited features

Requires faster processor and ram
5. Sketch Me!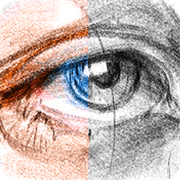 This is a simple app that converts your chosen photo to cartoon, sketch or drawing. There are 20 style effects available to choose from. These effects can be applied to any photo in the gallery or even a newly taken one. The final output is saved on the phone making it easier to share.
Pros
Simple and user-friendly

Light weight app
Cons
Limited effects library

Output is not too impactful
6. Cartoon Camera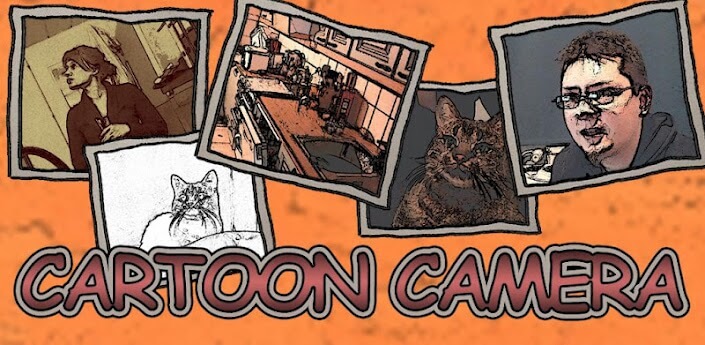 As simple as the name, the app is the easiest cartoon camera app. With options to choose between cartoon effects and pencil sketches, you can easily edit and share creative photo art with friends and family. All you need to do is take a picture or pick one from your library and apply the needed cartoon effects. 
Pros
Free app

Simple and user-friendly
Cons
Limited effects library

Variance between photo and artwork is limited
7. Comics & Cartoon Maker
 
If you are a fan of comic strips, then here is an app to suite your taste. The app allows you to convert photos to caricatures and edit them with ease. You can also add text bubbles for better impact. So next time you want to create a meme or prank a friend, then download the app.
Pros
Simple and user-friendly

Light weight app
Cons
Too many ads

Lesser filter effects
8. Comic Strip!
Here is another app for comic lovers. The app allows you to do more than converting photos to cartoons. You can actually create comic strips, story boards or meme from your photos, using a variety of bubbles and visual (text-based) sound effects. The app is free, however extended support requires payment.
Pros
Do more than just creating artworks

Light weight app
Cons
In-app purchases

Weaker support 
There are many more apps that offer similar features. The important thing is to bring out the child in you and explore the new frontiers of fun and excitement.