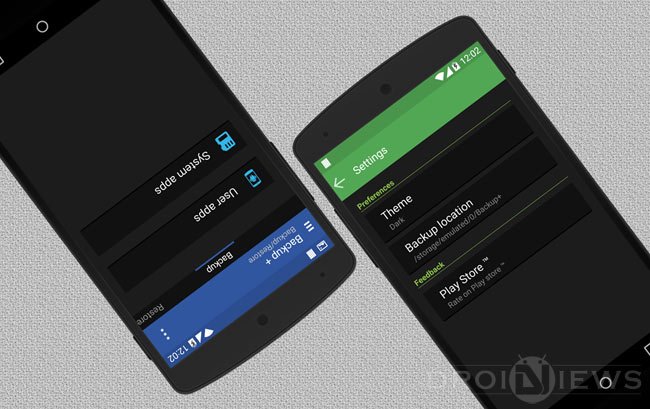 Android is an awesome operating system that offers a lot of system tweaks and customization through root access and custom recovery. If you own an Android device and keep yourself confined to the stock firmwares, OTAs and apps from the Google Play store, you are missing the real joy the OS can yield.
And if you are one who keeps playing with custom ROMs and mods, you might need to wipe your phone's apps and data at times before installing ROMs. All of us tend to use a certain set of apps and games and keep trying new ones frequently. It feels good to flash different ROMs and mods but such things might turn a bitter turn if have to install all your favorite apps each time. Thankfully, the same Android OS that prompts you to involve into custom development activities, also offers you the solution against all and data loss.
The Google Play Store is already stuffed with apps that can easily backup your phone's data and restore it when you need it. However, there are just a few apps that can backup the system and user apps both with all their data. And keeping in mind the impending Android 5.0 Lollipop update that most of are waiting for, you'll hardly find a backup app that works so effectively as the Backup+ app we are going to review today.
If you own a Nexus user and have been using the Android L developer preview on your device, Backup+ might be the only app currently that will work for you. The app has a plain and the all new Material Designed themed interface that strikes at the very first glance. Backup+ is very easy to use and it lets you backup and restore a single, selected ones or all system and third-party apps. You can backup and restore only your apps, their data, or apps+data both.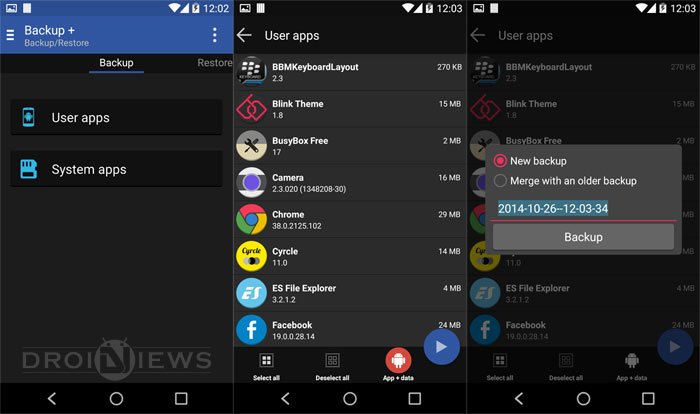 The app comes in two versions- free and pro. In the free version you can backup and restore all apps that you have installed from the Google play or as Apk with data. However, if you want to backup the system apps too, you will have to buy the Pro version using the in-app purchase option. Please note that Backup+ requires root access on a device to function properly.
Backup+ is a very useful app with a nice interface. It does well what it is meant for. If you are running Android Lollipop or own a device that is eligible for the new OS update, Backup+ is an app you must not miss!