The Chromecast dongle is the most popular and convenient option when it comes to casting from Android to TV. However, if you are looking to cast Android screen to TV without Chromecast to your TV, there are alternative ways to achieve this.
Is Screen Mirroring and Casting the Same Thing?
You may be wondering what the difference between screen mirroring and casting is. Simply put, casting the content is not displayed by the casting device, but only by the receiving device. Screen mirroring, on the other hand, lets you display the exact content on both the transmitting and receiving devices.
Screencasting from your Android device to your TV without the use of Chromecast lets you watch popular streaming services like Netflix and YouTube on your TV.  You can also access your photographs and presentations. Leading TV manufacturers like Samsung, LG and Sony have made it possible for you to conveniently carry out screencasting and mirroring from Android phones, enabling you to access your favorite streaming services anytime you want.
Let's take a look at 5 ways to what these alternative screen casting methods are:
Method 1: How to cast phone to smart TV
You can screencast from Android to your TV, both through your set-top box and by using your smart TV features that enable this. Here are the steps:
The first thing you need is an internet connection via Wi-Fi or an Ethernet cable.
Secondly, your android phone or tablet needs to be connected to that home internet connection.
Next identify the video that you want to screencast, select it and then pause it. This ensures that you don't miss watching any part of it.
Next, reach out to the three vertical dots on the top right-hand side of your phone screen and select the share option. After that tap on View Content on your TV on the bottom right side of the screen, which is the case for most Samsung Android smartphones. It may be differently situated in other brands' devices.
Choose your TV set from among the list of devices that you can stream to and you are ready to watch streamed content on your TV without Chromecast. This method works with almost all Smart TVs currently on the market.
Method 2: Cast to TV without WiF using HDMI Adapter
It is possible to cast from most smartphones including Android to TV by using the HDMI adapter. Any phone which has a USB C port can be connected with this adapter, which in turn can be connected to your TV. Your phone will need to be compatible with the HDMI Alt mode to allow the phone to send across videos.
Method 3: Screen Mirroring for Sony Bravia TV
You can screen mirror from a smartphone to a Sony Bravia TV even if it is not a smart TV as long as it has Wi-Fi connectivity. Here's how:
Press the home button on your TV remote and select the settings option.
 Choose system settings which will lead you to Wi-Fi set up which you have to select.
 Next, you have to activate both Built-in Wi-Fi as well as Wi-Fi Direct.
Activating Wi-Fi Direct will take you to the Wi-Fi Direct setting.
While there select the "option" button and click on manual.
Next click on Other Method.
You will now be given a WPA key on your TV. Go to settings where you will activate the Wi-Fi. Your phone will now display your TV's Wi-Fi Direct Network which you will proceed to enter.
Your phone will now ask you for the WPA key which you TV has already provided you with. Enter it and select connect.
Your TV will now ask if you are sure you want to register the following device. Go ahead and accept.
Your TV will show that it is connected to your Android device.
Press the return key on your TV remote.
Go back to WIfi settings and 'forget' the recently created Wi-Fi network with your TV.
Go to the screen mirroring option using your TV's remote. The option on your phone may be displayed as play to, cast, or screen mirroring. Different manufacturers use different nomenclatures. Click on this and you will be able to see your TV model mentioned.
You will now need to authorize connecting your phone to your TV.
Once you do that it will take a few seconds for you to start mirroring your phone screen on your TV.
The next time you connect the two devices things will run smoothly and the two screens will operate in tandem.
Method 4: Mirroring a Samsung Android Device on an LG Smart TV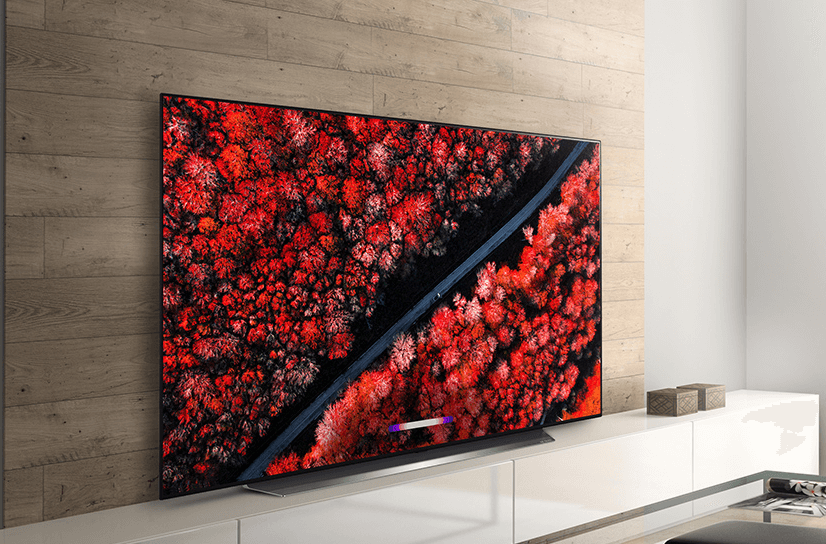 LG Smart TV and Samsung Android devices are a match made in heaven when it comes to screencasting.
Press the 'Source' button on your TV's remote.
Next, select "screen mirroring" and your TV will wait for the available device to be connected.
On the Samsung device, go to "Settings"
Next, go to "Connect and Share" and turn on "Screen Mirroring."
That's it! Your LG TV will mirror and stream the content that is being played on your Android device.