Gone are the days when we use to carry hefty DVDs and Blu-rays to watch our favorite title, now it's the era of online video streaming. Watching our favorite videos online is great but sometimes we desire to have the offline viewing support on streaming apps so that we can watch the video later where we don't have a stable data connection. Sadly, the current leading streaming corporation, Netflix, has indirectly pointed that there won't be any offline viewing option for the users. For those who are frequently travelling, has unstable data connection, Amazon has some great news for you – Amazon Prime Instant Video now supports offline viewing on Android and iOS.
It's not new that Amazon supports this feature but it was only limited to the Kindle users earlier. It's high time that Amazon made this feature available to all the Android and iOS users, thanks Amazon. Yesterday, Amazon has relaunched their Prime Instant app with offline viewing support and a new name, it's now simply called Amazon Video. The company has also announced a huge list of offline enabled titles, which spans over various genres including drama, comedy, movies and kids shows.
However, not all the titles are available for offline viewing as of now but more would go offline soon. Currently, you can use this option on prime content from Amazon Studios, HBO, PBS, CBS, Cinemax, Fox, MGM, Paramount, Lionstage, and some others. More content will be available for offline viewing when Amazon cuts the deals with the content owners. One annoying thing that still remained is that Amazon still forces Android users to jump one extra hoop to download the Amazon video app.
Android users have to first install the Amazon appstore on their device, and then install the Amazon Video from there. This whole mishmash is really annoying and highly convoluted at times, it would just be simple if we could download it right from Google Play Store. Once the app is installed, you can make the video offline by pressing the "Download" icon. It's noteworthy that the offline video expires after a certain period of time as agreed by the content owner.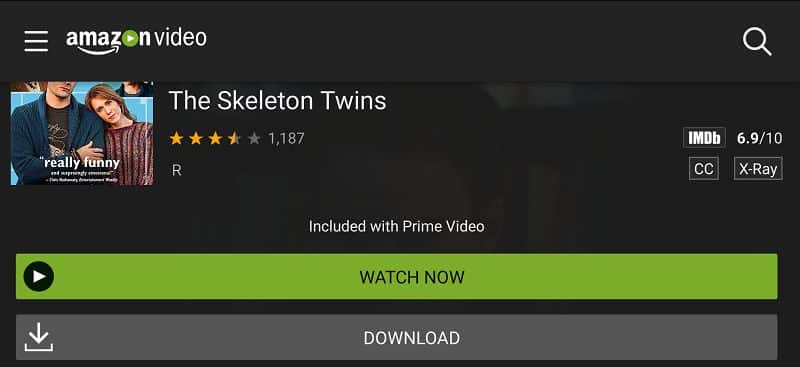 In our opinion, the offline viewing is just a start and Amazon have to go a long way to create a brand in online content streaming. Netflix is reigning the online streaming market for a long time, do you think Amazon's offline feature can make a change? Let us know in the comments section.