A standard smartphone feature that everyone uses nowadays is the camera. I would even argue that no other addition to the mobile phone has made it so versatile. Android devices have taken to heart the importance of the camera and have implemented features to drastically improve user experience.
While smartphone video features continue to evolve, most lack the power of the Android camera's video stabilization. Some Android devices have many video stabilization features that support high frame rates, 4K resolution, and slow motion.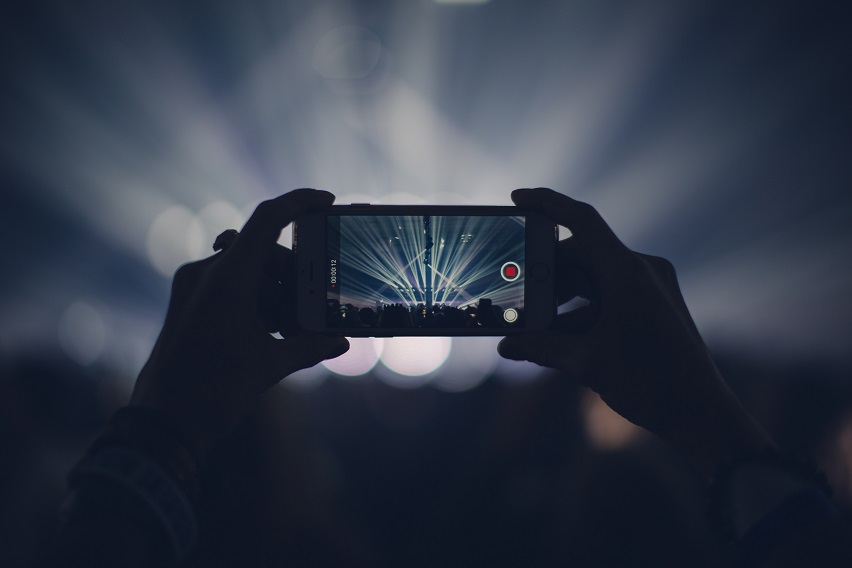 Why Stabilize Your Smartphone's Videos Using Android Video Stabilization?
Video factors that influence quality include bitrate, FPS, and pixels, but its stabilization determines the usability of your footage. Despite the best smartphone cameras, your videos are probably shot while moving, running, or traveling. This can cause major stability issues, and your clip may end up blurry and useless. Optical image stabilization is a cutting-edge solution to this problem added to Android video capturing devices.
While your smartphone may deliver grainy or shaky videos, this software technology smooths over optics to stabilize images and improve video quality. Android devices running 8, 9, and 10 feature high-quality video stabilizers. These work great on the latest Samsung, Oppo, Huawei Xiaomi, and Nokia devices.
What Alternatives Exist for Stabilizing Videos?
Only high and mid-end brands of Android devices carry optical image stabilizer (OIS) features. Sometimes, instead of an optical image stabilizer, your Android smartphone may have an electronic image stabilization (EIS) feature. If you lack both OIS and EIS, stabilizing videos on your Android device will require a third-party download.
Professional video stabilization is a CPU-intensive task and requires a fair amount of expertise so don't expect these apps to solve the problem entirely. Depending on the shakiness of your video, quality software applications will rectify the problem, but only to a certain extent. That's why it's worthwhile to invest in the best third-party video stabilizer app and hardware you can find.
Stabilization can also be done on alternative apps built into your Android smartphone.
Video Smoother Stabilizer
Video Smoother Stabilizer is an excellent third-party alternative to built-in Android video stabilization. It's available to download for free on the Google PlayStore. This app allows you to stabilize both in-app shots or existing videos from your gallery.
Doubling as a video converter, Video Stabilizer also lets you select which resolution you want your video output to be. However, it's always better to tone down videos that are grainy so as not to lose resolution during the stabilization process.
An easy-to-use app, Video Smoother Stabilizer has features that make the download worth your while. It lets you maintain the frame rate, orientation, original audio, and resolution when you are editing your video.
Video Smoother Stabilizer supports all smartphone video formats including .avi, .gopro, .m4v, .mpg and .mpeg. Other unwanted effects on your videos can also be fixed by the app while stabilizing shakiness, including accidental vertical panning, horizontal rotation, and zooming.
Optimized algorithms enable Video Smoother Stabilizer to merge frames together and fill in blank spaces that are common after the stabilization process. This app will make videos shot on Android smart devices look pro, with no leftover evidence that they were run through the app.
Google Photos
By merely playing your shaky videos in Google Photos, a stabilize option will automatically be offered to you in the app's editing options. A behind-the-scenes electronic stabilizer works magic on rough spots while the video from your Android device plays.
If your video is close to steady already, running it through the Google Photos stabilizer will result in a virtually stable and even video. This app doesn't take any extra time to stabilize the video, either. It takes just as long as the length of your video's duration.
Google Photos is not usually featured as a default application for iOS but you can find it on Android and Google Pixel devices. If your phone doesn't have the app, you can download it for free from the Google PlayStore.
With this app, there is no need to install a third-party stabilizer, especially since Google's apps are more or less native to devices running Android.
How to Stabilize Video
To stabilize videos using Google Photos, first, open the app or install it for free.
Navigate to Albums and select the folder containing the video file you intend to stabilize.
When your video is selected, hit the button labeled Adjustments at the bottom of your screen.
The video will be loaded on the next screen. There, you can select the option to stabilize it as it renders. A prompt will show you that Google Photos has finished stabilizing your video.
You must select Save and Copy to download the finished product to your device's gallery. Otherwise, the stabilized version will not exist on your phone.
Google Photos will not stabilize your video if you exit the app prematurely before saving. It also does not run in the background.
Microsoft Hyperlapse for Mobile Video
A Microsoft product, Microsoft Hyperlapse Mobile is mostly used to create lapses in Android. This app can, however, be also used as a video stabilizer.
Microsoft HyperLapse is available on the Google PlayStore for free.
After installing the app on your Android device, open the app, and select Import. This lets you select an existing video from your gallery. The app will also let you shoot videos directly, too.
Once your clip has been imported to Microsoft HyperLapse, adjust the video speed from 4X to 1X to avoid making a hyper-lapse video.
Tap on the tick icon to process the video through the stabilizer. This saves it automatically to the video or movies folder in your Android devices' internal storage. Microsoft HyperLapse also gives you the ability to share the video with other apps and users directly from the stabilizing application.
HyperLapse offers high-quality output, stabilizing more aggressively than Google Photos. An artificial warping effect can, however, be noticed after very shaky videos have gone through the stabilizer.
Conclusion
If you do not have a modern Android device that can stabilize your videos for you, any one of the three alternative options should work just fine. However, if you are using Android software version 8 or higher, you should have no problem shooting steady, quality video.