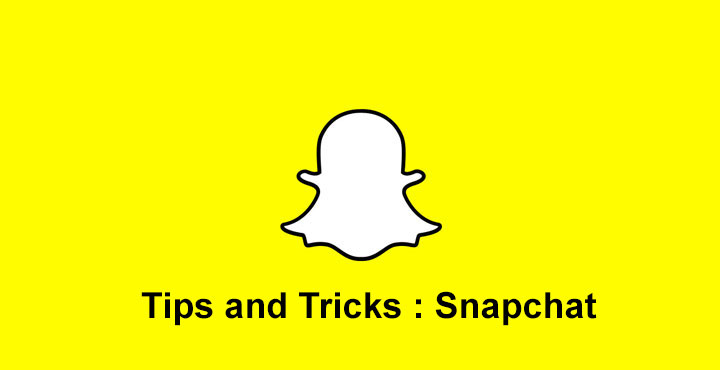 Snapchat is a popular image sharing service that has been in the news quite a few times. Snapchat is easy to use and learn, as long as you have someone to show your around. Learning it all on your own is not as easy though, which is why it became popular among the younger lot. Users can take a photo or video, add a caption or doodle or filter or sticker or lens over top and then send the final snap to a friend. Alternatively, the snap can be set as a "Snapchat Story" which will be broadcasted to select friends or the public. Snaps can be viewed by a recipient for about 10 seconds before they disappear forever. Stories stay on for 24 hours. That's all common knowledge though. Here are some Snapchat tips and tricks you probably didn't know about.
Find Celebrities on Snapchat
Many celebrities these days are not that different from the crowd when it comes to social media platforms. They are a great way for them to interact with fans and for fans to follow their lives. Snapchat is no different, and the service makes it easy to find celebrities for you to follow. Just tap on the Snapchat search box and search for Official. A number of official celebrity accounts will then be shown in the search results. Do note that this list does not include all the celebrities that use Snapchat.
Don't miss: 20 Google Maps Tips and Tricks You Must Know About
Draw with more colors
Doodling over a snap is quite easy. Just tap on the pencil icon in the top right corner and you're good to go. But the available shades of color aren't the only shades of color you can use. After launching the color pallet, drag your finger from the color bar toward the edges of the screen. This gives you access to options like black, white, and gray, which aren't shown on the slider.
Use night camera mode
Smartphone cameras have come a long way. But when it comes to low-light conditions, most smartphones struggle to capture a decent shot. So trying to capture a snap under low lighting conditions such as a dimly lit bar, can be challenging. Snapchat has a night mode built-in to try and tackle the issue. A half moon icon appears in the top right of the screen if you use the app in a poorly lit area. To trigger it manually, in case it doesn't trigger automatically, cover your phone's camera with your hand.
Add more than one filter to a snap
Torn between two filters? You can add them both on Snapchat. But just like the colors above, this is not quite apparent. To use two filters on a snap, first swipe and select a filter you like. Then, press and hold the snap with one finger and use another to slide over to the other filter and apply it. If you chose a color effect for your first filter, such as one that makes your image appear black and white, you'll be able to choose from the available banner overlays for your second filters, such as those that show the time or weather.
Must read: 7 Cool WhatsApp Tips and Tricks You Must Checkout
Create your own geo-filters
The Geofilter feature requires that you keep the location services turned on. These are a cool and fun way of sharing where you are by adding an overlay to your snaps. Users can create their own geo-filters for occasions or places such as a wedding or Hawaii. One can use Snapchat's online Geofilter creation tool. To know more about On-demand Geofilters, you can visit the Snapchat FAQ page.
Change that emoji that appears next to a friend's name
If you scroll through your friend list on Snapchat, you'll notice each name has an emoji next to it. These have their own meaning. For example, a baby will appear next to a new friend, while a smiley with shades appears next to a friend that you've added as the best friend. You can change each of these emojis easily. To do so, tap on your icon in the upper left corner of the screen. Then press the gear icon in the top right corner representing settings. Scroll down to the Manage option under the Additional Services subhead. Tap Friend Emojis and you can change emojis for the friends on your friend list.
You may like: Telegram and Whatsapp: The Modernized One vs the Conventional One