This blog post will show you the most important things you need to know about the ZTE Axon 30 Ultra. We will share important specifics about Its design and screen and more tech.
What you need to know about ZTE Axon 30 Ultra marks the return of ZTE's main flagship products. This is a complex device with (almost) all the specifications and features you expect in this category. 30 Ultra is already available in China and will be available in North America, Europe, and the United Kingdom from June. Both models will face the global market. One has 8 GB of RAM and 128 GB of storage space, and the other has 12 GB of RAM and 256 GB of storage space. Black is the only color option available outside of China. Online reservations on ZTE's website will start on May 27, and the date of the total sale will be June 4. Anyone who pre-orders a mobile phone can get a pair of free earbuds from ZTE, these earbuds are perfect for the OnePlus 9 and OnePlus 9 Pro, Samsung Galaxy S21 series, and Xiaomi Mi 11 series. This is difficult. Competition, but Axon 30 Ultra can meet the challenge.
How Is The Design?
ZTE Axon 30 Ultra reminds me of Samsung Galaxy S21 Ultra. This is a block-like device with narrow corners and a large camera module on the back. The phone uses a glass and metal sandwich design, with Gorilla Glass 5 on the front and back, centered on aluminum. ZTE did not disclose why it chose Gorilla Glass 5 instead of the newer Gorilla Glass Victus, although it did not. The determinant of this price. The front and rear glass panels are curved, and the back is larger than the front. The creases help the phone hold better in the hand. The metal frame is thin along the side rails and slightly protrudes. You can feel it in the palm of your hand. I like black. Depending on how you hold it under the light, black will show different shades. It has a matte finish and scratch-resistant coating.
The phone is a big glass. The shape of the screen makes it light and a large phone that is easy to hold, but not always easy to reach by hand. ZTE's decent weight is 188 grams. It won't feel too big in a bag, although the corners can hurt your feet when you move around. The functional elements of the phone are reserved for the right and bottom edges. On the right, you will find the screen lock and volume switch. These buttons are a bit harsh on your skin but provide great feedback. The left and top edges of the ZTE card slot have clear lines.
This means that there is no room for a headphone jack. In addition, unlike previous Axon series phones, Axon 30 Ultra does not support expandable storage. In the past few years, most flagship mobile phones have used a large number of camera modules, and ZTE Axon 30 Ultra does not support expandable memory. The phone module is rugged and charged. Four lenses and flash, laser focusing system, and marked text filling module. It's hard to miss. ZTE said that this phone "only has basic waterproof functions" and does not have an IP address. Many competitors have official waterproof and dustproof ratings. The ZTE Axon 30 Ultra is very good hardware, even if it is slightly different from the usual equipment.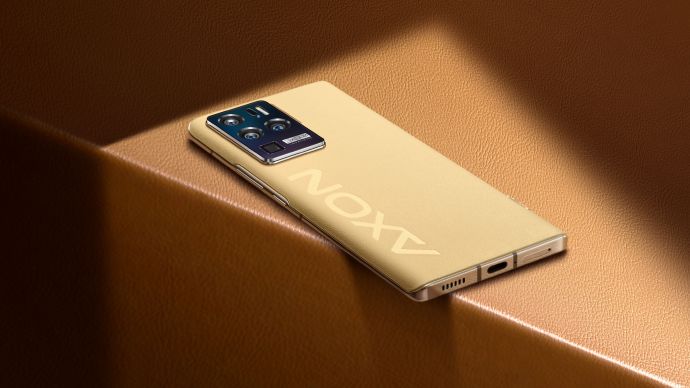 What About The 144 Hz Display?
ZTE equipped the Axon 30 Ultra with a high-tech display. It surpassed many competitors, skipped the 120Hz refresh rate, and jumped to 144Hz. This means that the screen will change its refresh rate based on what you are watching. If necessary, you can also set it to 60Hz, 90Hz, 120Hz, or 144Hz. At 144Hz, the result is one of the smoothest screen operations in apps and casual games we have seen outside of dedicated gaming phones.