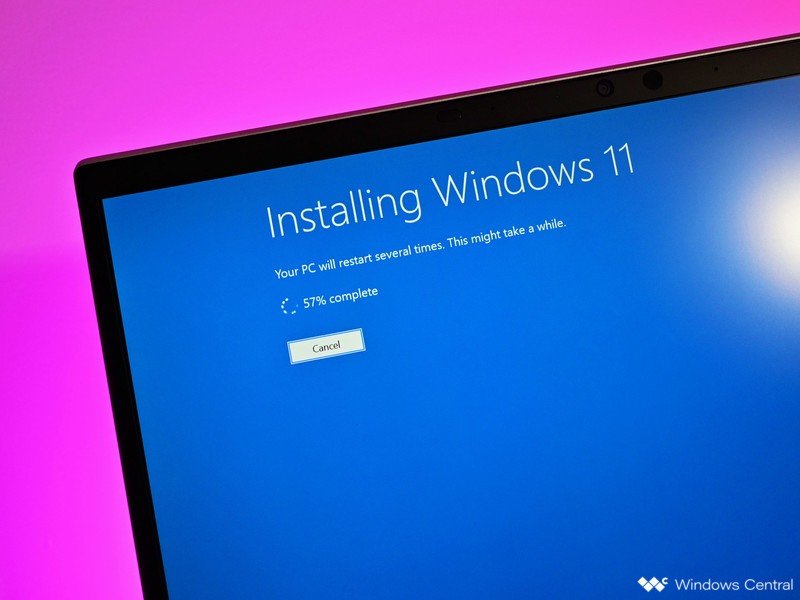 An early build of Windows 11 leaked recently, and here are the five big changes we can expect with this update, that should get you excited
From the leaked version, you can see the 5 major changes in Windows 11
Windows 10 is considered the latest version of Windows, but it does not seem to be the case now. After more and more rumors about the first release of Windows 11, we were able to grasp this Windows 11 Build 21996 and better understand the future of Windows.
Multiple sources have confirmed that this construction is legal. Because running this build on the host is still a bit risky. I decided to use this ISO to run a virtual machine and tried Windows 11. After a closer look, here is my overview of five Windows 11 features that everyone should be interested in: Slightly new aesthetics: new icons, rounded corners. Major versions of Windows will always see design revisions, even if Microsoft has buried a lot of old versions under it. Windows 11 is still the case, it has a lot of appearance changes.
There are some small design elements here and there that make the appearance of Windows 11 slightly updated. It is worth noting that many of these design changes come from Windows 10X, which is a previously unreleased version of Windows, and Microsoft recently announced the discontinuation. We have a new Windows logo, this is not a problem. After entering the desktop, you will see that we have a new set of icons.
The command is also completely new. More space between library folder icons, menu items, and rounded corners. The latter is also displayed in other parts of the user interface. The task view has also been redesigned: multiple desktop areas appear below and look cleaner. Other appearance changes include new sounds, including turning ringtones on and off. The action center now also looks cleaner.
The new window adjustment system is an important functional addition to aesthetics. You can hover your mouse over the "Maximize/Restore" button to place your window in one of four layouts and provide options for up to four windows. Updated taskbar The Windows taskbar corresponds to the Dock of macOS. In Windows 11, the boundary between them continues to close inward. First of all, the taskbar now centers the icons instead of left-aligned as we have seen for decades. Of course, you can change the left alignment of the symbol in a classic way. This is not the only change in the system tray.
By default, the taskbar is now taller, and I can't find a way to adjust its height. It no longer provides you with a classic menu, but it does show you a unique way to navigate to the system tray settings. At least one feature that seems to be missing in this version of Windows 11 is the ability to lock/unlock the system tray, which is now locked by default, and there is no local way to unlock it to adjust its height position. on the screen.
The taskbar is still at the bottom. Improved Start Menu The Start menu is another iconic element of Windows, and in Windows 11, we will get another version. You now have applications pinned to the top, and you can create multiple pages for them. You can switch to all application tabs by clicking the button. Below is the recommended tab, which is a combination of recommended and recently used applications and files. During the reinstallation, I saw the OneNote file in OneDrive. There is also a "learn more" option that can be added to this list.
The account menu and energy menu are located below. The new start menu is actually a rearrangement of the old elements, only one button is missing: Live Tiles. Live Tiling is a feature from Microsoft Zune to Windows Phone to Windows 8, but it seems to be missing in this version of Windows 11. Although I am not a big fan of live tiles, this is an obvious flaw. However, you do not have to worry too much about these changes. Return to the old Start menu in this version of Windows 11, and it will most likely remain the same in the final version.