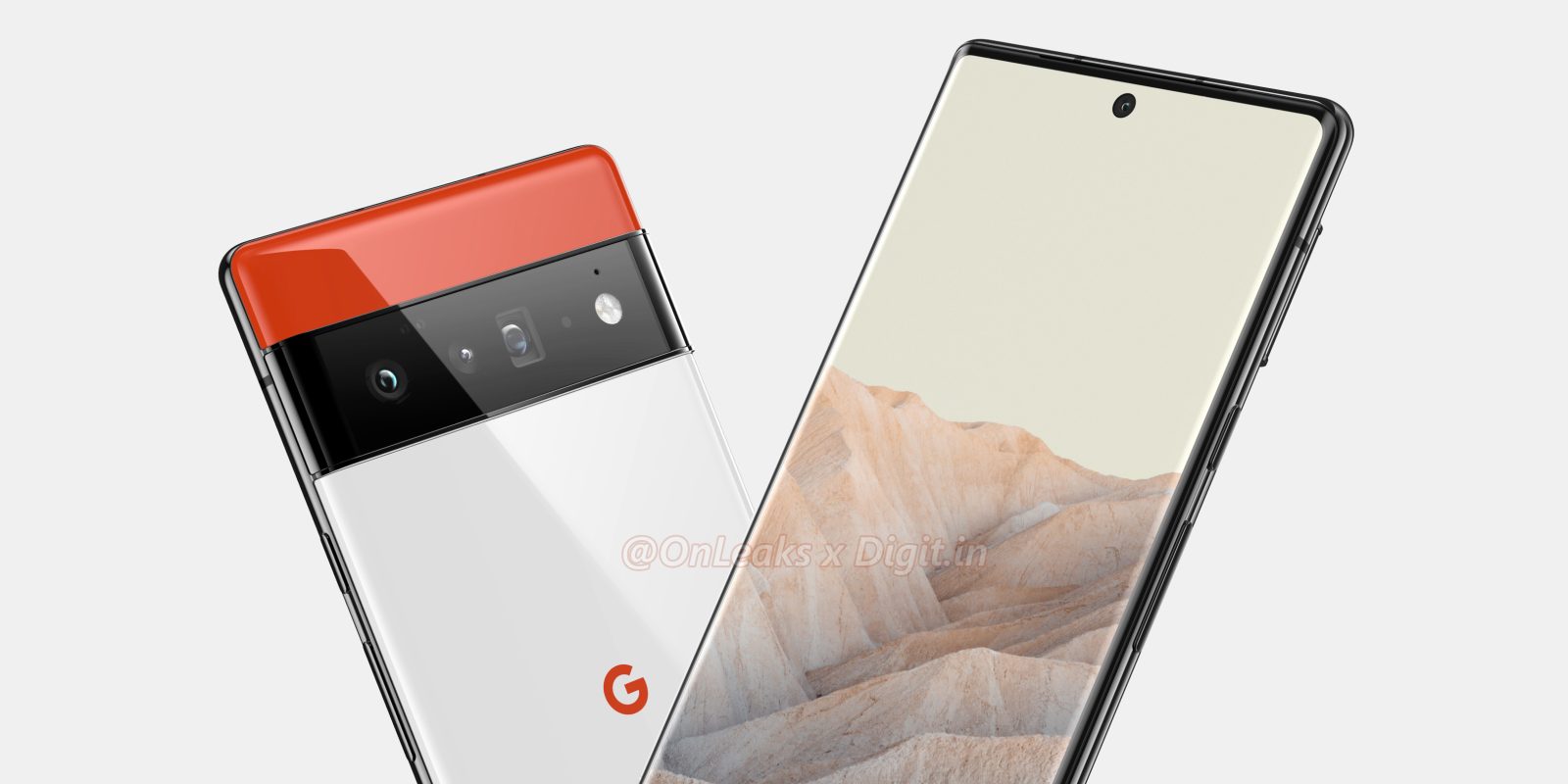 Google promises a major camera upgrade, but what does this mean for the actual photography experience on the Pixel 6 and Pixel 6 Pro?
What To Expect From Google Pixel 6 Cameras
Google surprised us all this week when it revealed some official details of the Pixel 6 series, ranging from the new internal SoC tensor to design and more. that new phones are finally offering big camera updates.
The Pixel 6 Pro in particular is finally getting a triple rear-view camera for the first time in the history of the Pixel series, albeit in typical Google fashion a few years later than competing Android brands. It had a standard camera, ultra-wide-angle shooter, and telephoto lens on the same phone, unlike Google's previous flagship phones, where you could choose between an ultra-wide-angle camera and a telephoto lens.
There are more updates out there than just a triple camera system, however, and these could allow for some really nifty additions and improvements to the Google Pixel camera experience. Here's what to expect from the Pixel 6 and Pixel 6 Pro cameras:
the main sensor is finally getting an update
Perhaps the most notable update for photography is that the Pixel 6 series is getting a new main camera sensor, which is a big deal because Google has used the same 12 MP IMX363 sensor since the days of the Pixel 3, and the Pixel 2's IMX362 sensor is also very similar.
A new, larger sensor could offer some improvements over the old IMX363 sensor, such as improved dynamic range and better details. The latter in particular was criticized in our Pixel 5 test, as we said in detailed images of scenes, "look busy and high-contrast."
Google says the new camera sensor captures 150% more light than the old sensor (via The Verge), which means we should expect improved photos at night. The Pixel Camera app may not need to turn on night vision mode as often as its predecessors, as the higher light-gathering abilities and faster processing should yield brighter shots in standard photo mode.
We previously saw that Google also offers a Night View Portrait mode on the Pixel 5, so improved light picking can result in more low-light portraits without using Night View or Night View portraits in situations that would be too dark for the Pixel 5.
We would also expect better results for astrophotography images and Astro time-lapse. Here we hope that we don't have to wait 15 seconds for a single astrophotography image and four minutes for the full exposure. Improved light detection functions also open the door to more ultra-low light functions, such as:
No information on the specific camera sensor yet, but sensors like the 50MP Samsung Isocell GN2 also offer Dual Pixel Pro autofocus technology and support for more video quality options (e.g. 4K at 120fps and recording 8K). Hi-Res video options compared to competitors, but we definitely expect improved autofocus technology if you adopt such a module.
The improved autofocus (and exposure) would also match the philosophy of Google camera engineer Isaac Reynolds at the time the Pixel 4 series was introduced. That said, users should be able to simply open the camera app and take the correct shot without touching the viewfinder.
Great software zoom meets great hardware
The Pixel 6 Pro also gets a 4x telephoto camera, a major upgrade to the 2x telephoto lens in the Pixel 4 series. We're happy to zoom in on the new pixels.
Google lags behind Huawei and Samsung in terms of excellent hybrid zoom technology thanks to its Super Res Zoom feature. In fact, our own Rob Triggs found that the Pixel 5's zoom-only software produced good images up to 3x. Still, Pixel 4 showed us that combining Super Res Zoom with a dedicated 2x telephoto camera can produce even better results, with solid 4x and 5x images.
The combination of Super Res Zoom and a 4x telephoto camera means we can expect the Pixel 6 Pro to deliver great images beyond 4x zoom – all phones have a threshold where zooming in from good too bad goes, but the Pixel 6 Pro Threshold should be significantly higher than the Pixel 5 and Pixel 4 due to the higher native zoom.
One potential challenge we've seen with phones with a 4x or 5x telephoto camera (in addition to the main camera) is that close-up zoom tends to suffer. We have seen companies like Huawei, Oppo, and others turn to image fusion technology to combat this by combining the results from the main and telecamera to produce solid 2x to 3x shots.