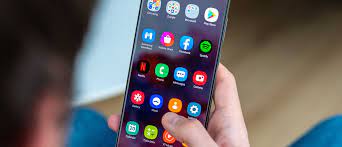 Months after Android 12's beta release, Samsung finally releases its own version of Android 12 in the form of the One UI 4 beta.
Samsung One UI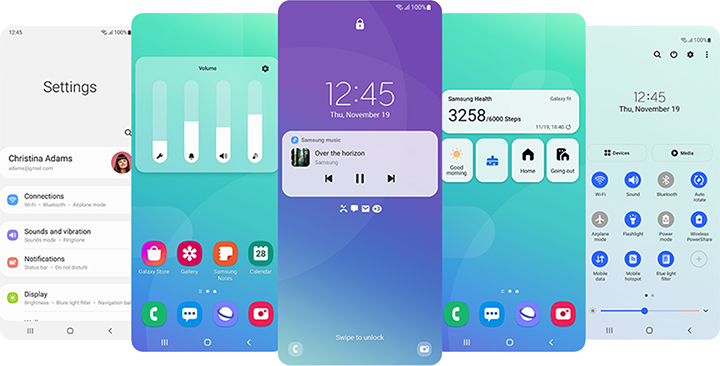 For more information on what to expect from Android 12 specifically, see the link below.
Samsung One UI 4 Beta – Home Screen Customization
The most noticeable change in One UI 4 is this year's customization options for both the Home screen and the lock screen. is based on the Material You redesign of Android 12. Widgets are flatter with a rounder appearance, and certain widgets, such as Dual Clock, now switch from light to dark mode depending on the time of day. Unlike Material You, these widgets don't match their colour to the background, but who knows, that could be a chance we'll see in the future.
Speaking of dark mode, Samsung made a subtle change here to create a slightly smoother experience. Icons, background images and certain text fields are now slightly greyed out in dark mode. Personally, I'm not a huge fan of this change, so I've kept increasing the brightness in dark mode. I understand why Samsung made this change to make the experience a little more pleasing to the eyes, but I still prefer the old method of a dark mode in One UI 3.
Lock Screen Settings
The lock screen is now where you can configure the voice recorder as an option for quick access. Also, media controls now see options to change the media output, this change applies not only to the lock screen but also to the notification sound. A user interface receives a few minor updates on the screen every time; More specifically, users can now set it to turn on for notifications only. Additionally, there are a handful of minor updates to the customization options for the AOD, which include some new animated stickers, as well as new themes in the Galaxy Store.
Notifications
Samsung placed great emphasis on One UI 3 notifications over the past year; There aren't many changes this year, however. Notifications are slightly condensed and the background is less transparent in both light and dark modes. The quick settings tiles look almost identical to the One UI 3 but are a bit more compact. now larger for easier access when holding devices with one hand. Other than that, there haven't been any major changes to the way notifications are handled and they remain true to Samsung's design language rather than the Android 12's material You.
Parts and Keyboard Menu
Samsung has added a few extra features to the keyboard, mainly some additional stickers and animated emojis that can now be quickly accessed with a tap of the keyboard. There is now support for more third-party integration; Specifically, Grammarly can now be integrated to help with spelling errors. Once again, Samsung is really pushing animated emojis, which I admit to being great, but I would have liked more development in other areas of the operating system.
The Sharing menu is finally getting an update that allows users to customize the order in which the sharing options appear in the menu. This is incredibly useful and a great way to clean this panel. Nice to see that there is finally one next to One UI.
Privacy changes
In keeping with Android 12's focus on privacy, One UI 4 now has an improved privacy dashboard with the ability to see at a glance which apps have used which permissions in the last seven days.
It is possible to display clipboard, microphone and camera access in all applications instead of just one application per application.