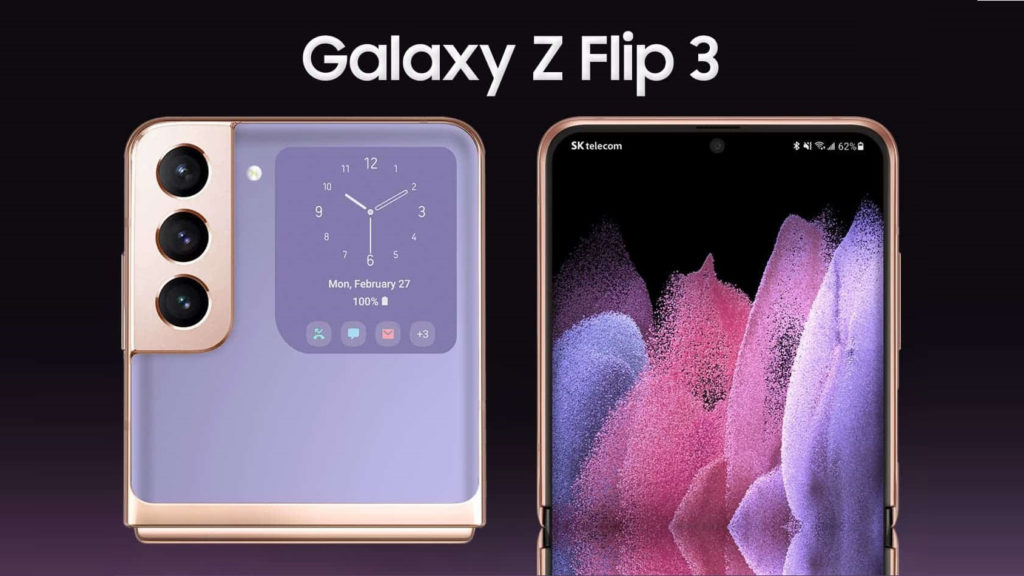 It has the specs and even nails the price. In this Samsung Galaxy Z Flip 3 review the second opinion, we see if it can take foldable mainstream.
Samsung Galaxy Z Flip 3 Second Opinion: This Foldable Has a Heart

Foldable phones have their share of sceptics, some calling them gimmicks while others are convinced that phones are a solution to a problem. Samsung Galaxy Z Flip 3 could be said to mean that a foldable phone is virtually obsolete in an era when users are used to large-screen devices.
However, it's the same quirkiness and moxie that account for the eye-catching appeal of Samsung's cute little folding device. You need a device that balances price and suitability for everyday use and is a statement piece in itself at the same time.
Will the Galaxy Z Flip 3 achieve this goal? We certainly got some praise for this in our review (see below), but I wanted to test the phone for myself to see if the heady mix of futuristic hardware and a touch of nostalgia is what the foldable category really needs right.
As someone who makes a living writing about technology, I've tried many flip phones, cell phones, and even a roll-up phone. However, the fact is that opening a phone with a flip screen is still pretty cool. With the Samsung Galaxy Z Flip 3, this effect is complemented by a refinement of the hardware. The revamped aluminium and glass design looks sleek and matches the phone with the rest of Samsung's premium line of products. This time around, it even has an IPX8 rating for water resistance.
Samsung claims that it used a material called "Armor Aluminum" in addition to Gorilla Glass Victus on the cover in the construction of the phone. However, in my experience, aluminium was definitely prone to scratching and I was able to observe the hairline. Scratches all over the front just from sliding it out of my otherwise empty pocket.
While the improved hardware is a welcome but expected move, the real improvements can be found elsewhere. Take the significantly larger 1.9-inch deck screen, for example. This magnification has turned the screen from a barely usable display to a legitimate quick view solution for notifications and widgets. Unexpectedly, it also affected the way I used the phone.
During my ten days with the Samsung Galaxy Z Flip 3, I've found that it just doesn't open the phone that wide. Most of the time, the deck screen had enough visible information to decide whether or not to act right away. In fact, I'd go so far as to say that unlocking my phone to check for a notification helped me scroll through my habit or get distracted from social media. Samsung hasn't set out to create a digital detox phone, but there might be something here.
Some of the more subtle modifications, like the square shape and sharper edges, caught my eye as well. They give the phone an almost Game Boy Advance SPesque profile, and as a fan of vintage notebooks, I'm definitely not complaining.
These tiny corner cuts and sizes make the phone feel much more compact and comfortable while fitting in the palm of your hand. Putting the phone in your pocket isn't particularly awkward, though it does leave a larger bulge than regular pads. Folded elsewhere, the Galaxy Z Flip 3 fits easily into a shirt pocket.
There is also some comfort in knowing that by using the buttons to block your phone's screen, you won't scratch your screen. The Z Flip 3 may not have the monstrous multitasking abilities of the Z Fold 3, but it's immensely worth living in by design and I can see it appeals to a lot of users, it definitely did it for me.
On the other hand (heh), I wish Samsung had done a little bit of work to make opening the phone easier with one hand. As it is, the hinge movement is a little too tight and you will definitely need two hands to open the phone, so I dream of pulling out the Z Flip 3 and opening it with one hand for a slightly unsatisfied call. The reader is also not the easiest to reach. Placing it along the lower half of the body may work a little better for one-handed use. However, as Eric mentioned in his review, having to close the phone with one hand after a call is incredibly satisfying.