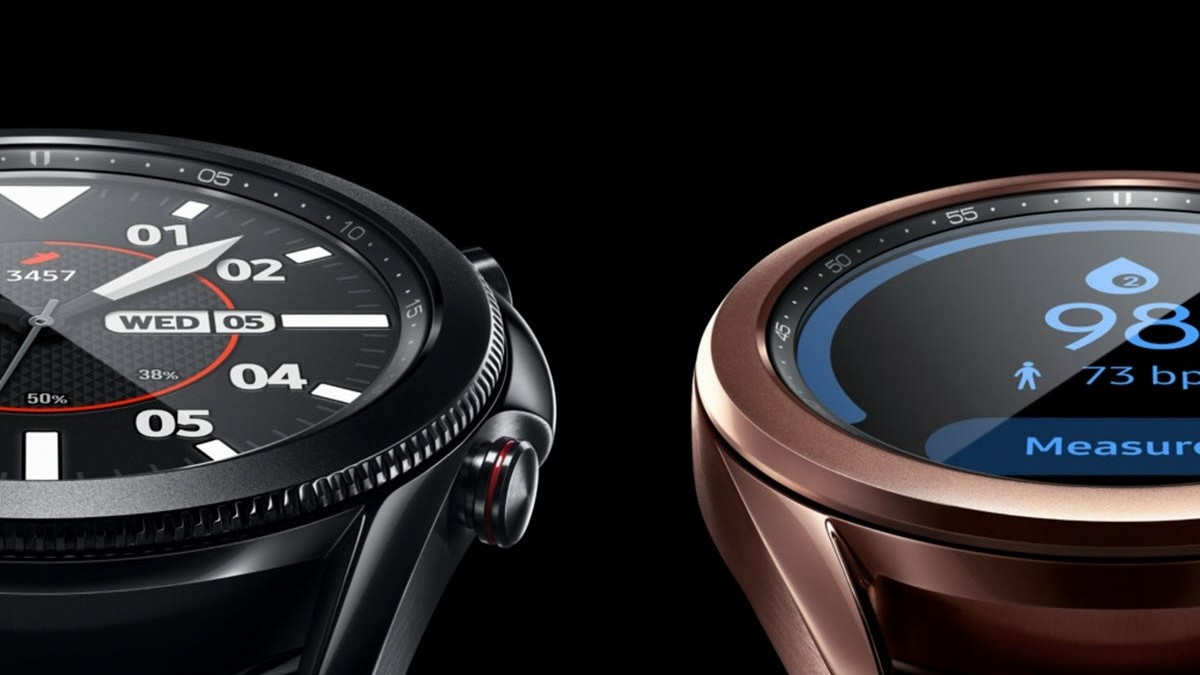 There are more and more rumors about the next wearable device. The following is a complete list of all Samsung Galaxy Watch 4 leaks and rumors that are reliable so far. Please check back often for the latest news.
Samsung Galaxy Watch 4
Samsung changes its product names from time to time by deleting numbers or adding incorrect letters to the names of its smartphones. However, we do not expect this to happen to their Galaxy Watch series. In the fourth version of his Galaxy Smartwatch, we expect that the device will be called the Samsung Galaxy Watch 4. As for the release date, Samsung usually releases wearable devices with the Note series in August; however, the Galaxy Note 21 will not debut this year.
Instead, Samsung may launch its latest wearable device with Samsung Galaxy S21 FE in August, which is exactly what we expect this month. A recent report from South Korea supports this idea. However, not everyone agrees with this rumor. Samsung may postpone the release date of Galaxy Watch 4 to the second quarter of 2021. According to people familiar with the matter, this smartwatch may be launched together with Galaxy Watch Active 4.
There are no auxiliary sources to support this early announcement, but Samsung launched its Galaxy S21 series earlier. Compared with previous years, we expect that the release window of Galaxy Z Fold 3 and Galaxy Z Flip 3 will appear in June for earlier release. However, there are rumors that Samsung may launch any product in August: Galaxy S21 FE, two foldable watches, and two watches. Most importantly, there are many conflicting rumors surrounding the release window of new Samsung devices. Hope we will have more clarity soon.
Samsung Galaxy Watch 4: Samsung's design is temporarily kept secret from Galaxy Watch 4. The renderings or models have not been released yet. However, Samsung usually does not make major cosmetic changes to its wearable range. The appearance of Galaxy Watch 4. This may mean a return to the round and rotating bezel instead of the tactile bezel on the Galaxy Watch Active 2.
As for the size, the leaked information indicates that we may see two sizes: Galaxy Watch 4 (42mm) SM-R880 Galaxy Watch 4 (46mm) SM-R890 If confirmed, it means that the larger Galaxy Watch 4 will be larger than last year. The 45mm model is slightly larger.
The original data of the Samsung Galaxy Watch 4 is still a mystery, but we can see that the service life of wearable devices has improved. According to an April report by The Elec, the 42mm Galaxy Watch 4 may be equipped with a 240mAh battery. , cut back. 7 mAh is compared with the Galaxy Watch 3 of the same size; however, the list listed by the Finnish certification body SGS Fimko (via 91Mobiles) shows that the battery of the smaller Galaxy Watch 4 can be kept at 247 mAh.
You will get a 350mAh battery, which is 10mAh more than its predecessor. We doubt whether these small changes will produce any significant results in the real world. In terms of improving health monitoring, Samsung received a proposal in January to increase blood glucose monitoring in the future. smartwatch. A system that used the laser to measure blood chemistry last year. The increase is a boon for diabetics.
Unfortunately, a recent report suggests that Samsung may have abandoned this idea. However, you can safely wait for the pulse oximeter, heart rate monitor, tonometer, and ECG to work again. With the support of the Ice Universe whistleblower and several others, SamMobile rumors suggest that Samsung may switch from its internal Tizen operating system to Google's Wear operating system for future smartwatches.
However, Samsung from Google I/O has endangered the future of wearable devices. The company said it will play an active role in the development of wearable device operating systems with Google, suggesting that Galaxy Watch 4 may include Wear OS instead of Tizen. This may sound familiar. A new leak indicates that in addition to Wear OS, Watch 4 may also have a user interface.