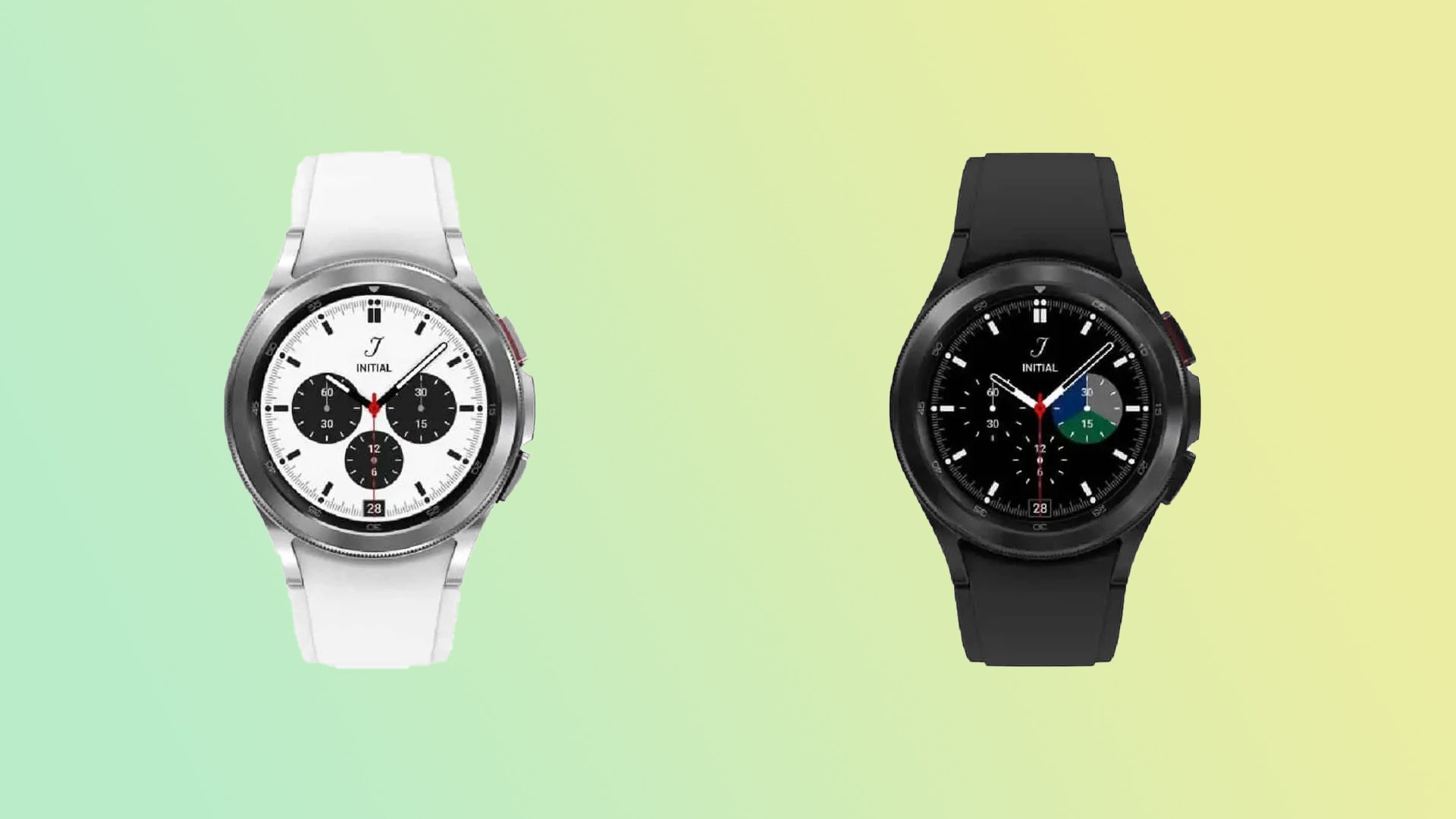 Samsung is taking a big chance with its brand-new flagship smartwatches, the Samsung Galaxy Watch 4 and Galaxy Watch 4 Classic.
Samsung Galaxy Watch 4 and Galaxy Watch 4 Classic – Everything You Need to Know

Samsung is taking a giant leap into the unknown with its new flagship smartwatches, the Galaxy Watch 4 and Galaxy Watch 4 Classic. System in favour of the new Wear OS, which is developed together with Google. We are still learning a lot about the software, but one thing is for sure: Samsung is putting everything into the new Samsung Galaxy Watch 4.
Overview of Samsung Galaxy Watch 4 and Galaxy Watch 4 Classic
This year Samsung is launching two smartwatches: the Samsung Galaxy Watch 4 and the Samsung Galaxy Watch 4 Classic. Characters, but are designed for different users.
The Samsung Galaxy Watch 4 is the spiritual successor to the Galaxy Watch Active 2. (this time it has a nicer name). It's the sporty one, it comes in better colour combinations and has a smaller form factor overall. The Watch 4 Classic is the direct successor to last year's Galaxy Watch 3, it is bigger, more elegant and simply offers more.
The physical rotating bezel we love returns on the Galaxy Watch 4 Classic, while the Galaxy Watch 4 has a similar touch bezel to the Active 2.
Both devices have larger and brighter screens than before and offer longer battery life and new health features designed to give you a more complete picture of your current health. Again, these are the first two devices with the new Wear OS on board.
Samsung Galaxy Watch 4 and the new Wear OS
There are a lot of new topics in design, health and fitness, and software, but we all know why you're here: to see the new Wear OS.
The Galaxy Watch 4 series now runs on Google's new Wear OS platform with Samsung's One UI Watch overlay. This is the first time Google has allowed OEMs to customize the look and feel of the smartwatch platform. This means the software of the new Samsung watches. It will look a lot more like the version of One UI that your smartphones are showing, which can be a good or bad thing depending on how you feel about Samsung's design language. Still, it should allow more customization options throughout the operating system, including a way to match your watch design to your Samsung phone.
Thanks to the Wear OS software, the new Galaxy Watches now synchronize important settings from your paired smartphone and automatically install compatible smartphone apps on your watch. When you synchronize your Galaxy Watch 4 for the first time, remember that Spotify or YouTube Music will be installed automatically on your watch simply because you installed it on your phone.
Speaking of apps, with the addition of Wear OS, more Google apps are now available on Samsung smartwatches. There's YouTube Music with offline listening assistance, Google Maps for turn-by-turn directions, as well as other popular Wear OS basics like Strava, Adidas Running, Samsung Pay is also available on both Galaxy Watch 4 models, and users can download Google. Pay if you prefer Google's payment service. Unfortunately, there is no MST support this time, so you only work with NFC payments.
Wear OS also has a much larger app library than the Tizen platform. If you couldn't find the right app on your old Samsung smartwatch, now there is a good chance it is available on the Galaxy Watch 4.
If you hope for quick access to the Google Assistant on the Galaxy Watch 4, keep waiting … Samsung says that the Google Assistant will be available for the Galaxy Watch 4 series at a later date. For now, you have to use Bixby.
We're still diving into the Galaxy Watch 4's Wear OS interface, but Samsung notes that it will be much easier to answer and decline calls and notifications thanks to the redesigned on-screen gesture controls. A new Quick Access widget has also been implemented, accessible from the watch face, which allows you to check the battery of your connected headphones, manage touch controls and change noise cancellation options right from your watch, plus hardware Buttons on the Galaxy Watch 4 allow you to switch between recent apps, just like you do on your phone.
Android Authority asked Samsung about its obligation to update with the new Wear OS software, specifically how often it releases critical security or operating system updates for watches. "How they appear."