The rock-bottom price means you'll only find the basics here. Find out what's left behind in our Samsung Galaxy A02s review.
Samsung Galaxy A02s Review: Incredible Price, Limited Ambition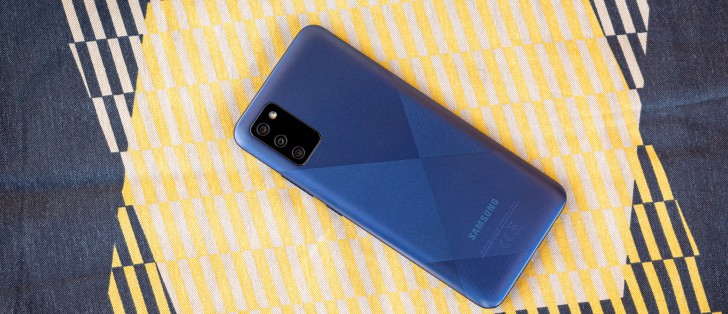 Every smartphone maker needs a starting point for its product line, and the Galaxy A02s gives Samsung its honour. money?
Are humble datasheets ready for day-to-day work? We are here to disassemble it and find value in the Samsung Galaxy A02s review. What you need to know about the Samsung Galaxy A02s The Galaxy A02s has launched in early 2021 as an entry-level model in the Galaxy A series. Starting with just 1GB of RAM and 16GB of storage, Samsung offers an affordable device in a whopping six configurations. However, only two versions are available in the United States (both listed above).
Regardless of which version you choose, the Galaxy A02 is available in red, black, blue, or white. The Samsung Galaxy A02s has Android 10 and One UI 2.5 but received the Android 11 update in the meantime. This will show One UI 3.1 and security patches from August 1, 2021, during the test period. .. For most Samsung Galaxy A devices, the phone is expected to receive a software version update for two years, a security patch for four years, and then be discontinued. This means that you can get One UI 4 before the end of support, even if you haven't specified exactly how long Samsung will be supported.
Qualcomm's Snapdragon 450 SoC keeps the lights on and acts as the centre of Samsung's economic activity. You can pair it with up to 4GB of RAM and 64GB of storage, or add a microSD card to increase your breathing space. Samsung brought the same 5,000mAh battery and 6.5 inches HD + display from the Galaxy A12, so the Galaxy A02 looks great and should last for hours. Selfie lenses only offer 5MP instead of 8MP, but they also retain the Infinity Notch. There isn't much to consider when it comes to packaging. Samsung includes a charging pad and USB C cable, as well as a SIM ejector tool. Otherwise, only the documentation is displayed, but the Quick Start Guide contains information for both Galaxy A02 and Galaxy. A12.
The Samsung Galaxy A02s isn't very competitive in the price range below $ 150, but the market fills up as it approaches $ 200. The $ 149 Nokia G10 is one of the few true rivals with such a high-capacity battery and triple camera system. Motorola, which many consider being the king of budget devices, is adding a rear-mounted fingerprint reader to its mix for $ 169. If you need a more powerful yet affordable Samsung device, the Galaxy A12 has a lot of features. $ 179 Table.
Upgrade What's Good?
One of Samsung's best design decisions regarding the Galaxy A02s was not to have a glossy finish. Gloss seems to be a popular choice for low-cost devices, but I like the light-textured mats Samsung chose. It is not completely immune to fingerprints and dirt. But it doesn't climb the wall to keep the phone clean. The patterned back wall gives an additional touch of style to the basic black finish. The Samsung's large 6.5-inch HD + display is solid, especially at the $ 129 price tag.
You won't notice that it's big enough to stream your favourite shows and the resolution is low. You can use the handy headphone jack at the bottom or use one down-facing speaker to increase the volume. It was a nice surprise that the speakers were distorted a lot. The triple rear camera may not be Samsung's best, but the 13MP main shooter can make good lighting. It also works in conjunction with macro and depth sensors to provide wide / ultra-wide support without the need for special lenses. Given the limited hardware, especially selfie cameras, I'm amazed at Samsung's live focus mode.
Live focus wasn't very successful with the cows shown below, but for the most part, it picked up the hairline correctly. One UI 3.1 helps keep the Galaxy A02 smooth and up-to-date despite hardware limitations. It's nice to see affordable phones actually getting the updates Samsung promised, and there are some features that I've come to appreciate. One of them is Samsung Free, which combines Samsung TV Plus, Samsung Podcasts, Taboola News, and Instant Plays into one app.
The Galaxy A02s also offers excellent battery life. I was able to carry a 5,000mAh cell with medium use for two days. You may not be able to tolerate heavy games, but you can reply to emails and browse social media. For hours without problems.