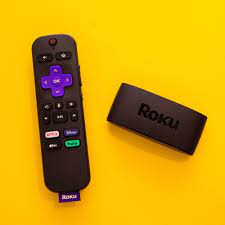 Check out some of the best deals on cheap Roku devices this summer, including savings on 4K TCL Roku TVs and so much more.
Roku Express 4K Plus Best Price So far and more affordable Roku
deals If you're looking for a new streaming device, you probably already know most of the big names in the game. Shield and more, but there are plenty of Roku options too. If you're a Roku fan you'll be happy to know that there are plenty of Roku on offer. We have put together the best cheap Roku offers for this. to mail.
Roku is a great choice for cable cutters, with loads of devices at different prices and hundreds of apps to access your favourite content. Roku now even works with Disney Plus for all of your Star Wars streaming needs. the best add-on options as well as some smart TVs in case you want to upgrade even more.
Roku Express HD
The easiest and cheapest way to get started is with the Roku Express HD. All you have to do to get started is plug it into an HDMI cable and connect to the internet and then stream it to your heart. Roku Express HD offers up to 1080p picture quality, although it's not the same voice remote as it is some of them has the more expensive options.
The best Roku Express HD prices we could find for Roku Express HD can be found in the widget below.
There is also a limited white version of the Roku Express called Roku SE. You can buy it at Walmart for around $ 39.
Roku Premiere
Roku Premiere is very easy to set up and supports higher quality content than Roku Express. Where the Express only supports 1080p content, the Premiere streams up to 4K UHD at 60fps with HDR10 and HLG. You can still access the full catalogue of apps and features, but Premiere doesn't support voice control either.
Roku Premiere Plus
We've mentioned the voice remote twice before, and that's where Roku Premiere Plus comes in. If you really don't want to use buttons to navigate your content, use simple voice commands to find all of your favourite shows. Apart from the voice remote control, the streaming quality of the Premiere Plus is basically the same as that of the Premiere.
The Premier Plus has been discontinued by Roku which means you can't find it or it sells for much more than the retail price of $ 50. If you are really interested in buying one, this is the best price we could get. can be found at.
Roku Streaming Stick Plus
Thanks to its powerful radio receiver, the Roku Streaming Stick Plus has the greatest range of all Roku devices, so you can easily send voice commands and select programs from all over the room. It's easier than ever to set up. – just two easy steps. In fact, we've reviewed the Streaming Stick Plus, so if you're still undecided, find out more here.
Roku Ultra
The Roku Ultra is smaller than 5 inches square, making it ideal for a compact, powerful streaming setup in a small bedroom or apartment. You don't have to worry about disturbing others in the room while you watch. However, if you think remote controls are a thing of the past, you can use your smartphone to stream movies, videos, TV, music and podcasts to your Roku.
In addition to a host of other features such as a lost remote finder and voice control, the Roku Ultra 2020 has an Ethernet port so you won't be interrupted by annoying buffering when watching the competition on a sports streaming service.
Roku Ultra LT
The Roku Ultra LT is the lightweight version of the Ultra, and there is very little choice between them. They look the same and almost all have the same functions. The only major difference is that while the Ultra LT also has a microSD card slot and an Ethernet port, it does not have a USB port.
Roku Smart TV Deals
Cheap Roku deals are relative and extend to some very affordable TVs. There are more Roku TV deals out there than we could cover here, but here are just some of the best ways to save money. Check them out below:
TCL 40-inch 1080p Smart LED Roku TV for $ 233 ($ 117 off)
TCL 43-inch 1080p Smart LED Roku TV for $ 299.99 ($ ​​50 off)
TCL 50-inch 4K UHD Smart Roku LED TV for $ 399 ($ ​​100 off)
Hisense 55 inch R6 Series HDR 4K UHD Roku Smart TV for $ 467 ($ 133 off)
These are the best cheap Roku deals right now, we will update this post with new deals as soon as they are available.