Reviews
  In this blog post we will tell you what is m-commerce, why is important, types of m-commerce, Mobile Commerce's Benefits
As technology advances, wearable devices and apps become more common. In this article, we will review the best wearable devices and
  Ever since the introduction of smartphones, the world is not the same. Their usage is only going to expand with the advancement of
Whether you're looking for a fighting game on Android that's challenging and skill-based or something easy and fun, our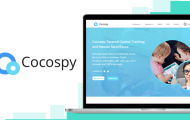 Introduction  Cocospy is one of the most popular apps for spying on Android phones, but is it the best? Read on to learn more
Open GApps is an open-source site and app offering Google Apps packages for Android phones. We cover how to use it, different packages,
Google Play Store has many competitors for whatever your needs are. So we've got you covered with the best Google Play
  Google Play has more than 2 million apps you can download. You would think that is more than enough to find the apps you need.