We take you through the technology inside Qualcomm's first mobile showcase in this Smartphone for Snapdragon Insiders review.
Qualcomm Built Their Ideal Smartphone, But Is It Really Good?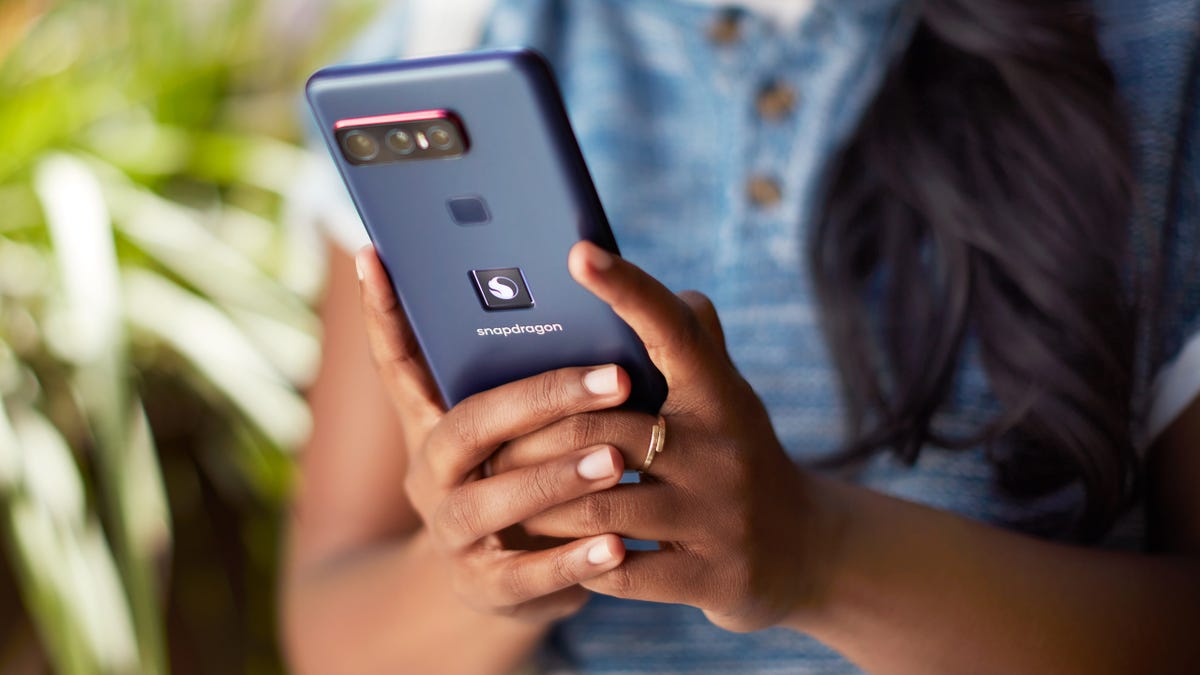 Qualcomm unveiled its Snapdragon Insiders Community program in early 2021 and unveiled the Asusmade smartphone for Snapdragon Insiders in July, designed to appeal to the thrilling market, the latest and greatest technology phone packages that Qualcomm and its partners have to offer. Quite simply, this is Qualcomm's vision of what a smartphone should be. After testing the awkwardly named smartphone for Snapdragon Insiders for over a week (the device was provided by Qualcomm), I can safely say it's an interesting sight. The specifications for the
Headline include a Snapdragon 888 processor, 16 GB LPDDR5 RAM, 512 GB internal UFS 3.1 storage, a 144 Hz Samsung AMOLED display, a triple camera setup operated by Sony, WiFi 6E and Bluetooth 5.2 support and ultra-fast 5G mm shaft capabilities. Much more than what is hidden under the hood. Qualcomm has adopted large parts of the smartphone for Snapdragon Insiders (SFSI) to give power users better functions and more control than ever before.
Qualcomm wants you (and everyone else) to know that this is a Snapdragon-style phone too. The SFSI features illuminated Snapdragon branding and logo on the back. pretty unconventional look.
Despite appearances, this is not a concept phone or a one-of-a-kind technological masterpiece. It's a complete phone at an all-too-real price tag of $ 1,499. So let's dive into the tech of the ideal Qualcomm smartphone to see what this award brings you.
Designed for performance, paying attention to battery life
Since the smartphone for Snapdragon Insider is based on the gaming-oriented Asus ROG Phone 5, the maximum performance of the Snapdragon processor 888 is of course offered on the mobile phone. Interestingly, the company doesn't use their own Snapdragon 888 Plus version here; actually, it doesn't miss the 5% increase in CPU speed over the standard Snapdragon 888, but it's still a blatant omission for a Qualcommbranded product, for that intended is an ad. On top of that, the introduction of the phone so late in the year also means we're not far from a new Snapdragon chip, so the SFSI won't stay up to date for long.
We'll come to the benchmarks in a moment, but first a word about the software. Qualcomm offers not one, not two, but five different performance options: High Performance to Discharge the Battery, Dynamically Balanced Settings, Long Battery Life, Ultra Durable, and an advanced mode that lets you set the CPU, GPU, frequency update, and other settings.
Interestingly, this reveals a little about what Qualcomm sees as extreme, balanced, and conservative performance levels for the Snapdragon 888.
With its full potential, the SFSI is one of the fastest smartphones on the market. In our internal Speed ​​Test G benchmarks, it reached the OnePlus 9 Pro, while outperforming other current popular phones by a reasonable margin on GeekBench 5 and 3DMark. The mode consumes battery life quite quickly and the phone gets very hot after 15 minutes of intensive benchmarks.
Fortunately, when you play real-world titles like Call of Duty Mobile, the phone's temperature stays cooler and the battery life drops, but you will have to settle for a few hours of high-performance use. more extreme than most mobile games, even with improved graphics. You can certainly enjoy the high-performance model of this phone, at least as long as the battery lasts.
What is interesting is that Qualcomm asks you to enable this mode instead of using it by default. In the delivery state, the dynamic settings of the phone range from a little more to much more restrained. In addition to dynamically adjusting the screen refresh rate, this mode reduces the CPU and GPU performance depending on the temperature and the remaining battery life. While a cool device is close to high-performance settings, exposing the phone to high temperatures will reduce performance closer to the last-gen Snapdragon 865, sometimes with an even lower score, although performance generally fluctuates between these two extremes. The Durable mode is on the lower end of this performance range, while the Ultra Durable setting propels the phone towards a mid-range chipset but will keep you going for two days.