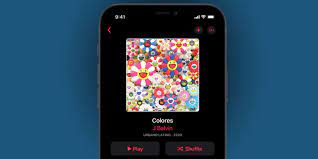 Lossless music streaming promises superior quality CD and Hi-Res music but are the services worth the cost? Here's what you need to know.
Lossless Music Streaming – Do You Really Need It?
Lossless Music Streaming is the new game in town when it comes to the best music subscriptions. Marketing promises superior sound quality over lossy compression formats that we've been grappling with for years. Physical CD music and FLAC collections have been ahead of the streaming game for quite some time.
But as we know, snake oil sellers love the audio industry. Is it worth subscribing to lossless audio streaming? Lossless music streaming services.
What is lossless audio?
File compression is a must when streaming music from the Internet, at least if you don't want to use up your data quota in a few hours. Compression is divided into two different categories, lossy and lossless. Lossy compression removes some of the data from the original file to save space, while lossless compression allows you to experience absolutely lossless playback when you unzip it. Obviously, this sparked a long debate about differences in audio quality.
Lossy compression is based on psychoacoustic compression, which was developed to cut bits of audio that you cannot hear for very high compression rates, hence the term "lossy". Studies show that this works very well with no noticeable difference between the source material and a lossy high bit rate file. However, these popular, more affordable, and ad-supported music streaming options often use lossy bit rates as low as 128 kbps. This can lead to a noticeable loss of quality when listening through high-quality headphones.
Lossless music files use encoding algorithms specifically designed for optimal audio compression to reduce file size without sacrificing quality. Extract a lossless file and you have an exact version of the source. Lossless file types, including Apple's FLAC and ALAC, can offer compression rates of up to 50%.
Let's take a look at the data sizes for a quick comparison: A four-minute track with lossy compression is around 3.8 MB at 128 kbps or 9.6 MB at 320 kbps, while a CD at 1,411 kbps weighs 42 MB and a HiRes of 24 Bit at 192 kHz The track is a whopping 277 MB. With an hour of listening time, the difference could be between as little as 60 MB and more than 4 GB of data used. Lossless file types can reduce the size of CD files to around 25MB per track and less than 400MB for an hour of streaming.
Lossless streaming services ensure that you always hear in the best quality available. However, with the disadvantage of higher data consumption than with losses.
Lossless Music Streaming Services Versus
If you are looking for a lossless music streaming service, there are a few to choose from. In fact, almost every big name in the space now offers lossless music as part of a standard subscription or as an optional extra. However, these services vary significantly depending on the audio bit rate, sample rate, and price.
The following list provides a quick comparative overview of the most popular lossless music streaming services in the industry.
CD-quality is only as good as your ear can hear and uses fewer data to stream than HiRes your listening experience than a higher sample rate, especially if you plan on listening through your Bluetooth headphones, as we'll explore below.
Lossless audio streaming and Bluetooth
The rule of thumb for audio is: its sound is only as good as the weakest link in the chain. You can pay for HiRes sound, but bad speakers or headphones can make that investment worthless. The same goes for Bluetooth, which has historically been one of the weakest links in the audio chain. For example,
Apple's AirPods Pro only support lossy AAC, so in this case, it doesn't make sense to buy Apple Music for your lossless files. While AAC, aptX, and LDAC are solid lossy codecs, they still compress your audio losslessly, especially the HiRes versions. Of course, compressing from a high-quality source is still better than recompressing a poor quality one.