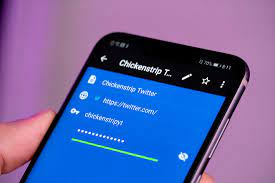 Memorizing passwords works well until your data gets breached. Here's why you should be using a password manager instead.
It's 2021 and you should use the password manager.
Compared with ten years ago, the Internet in 2021 will be a very different place. Gone are the days when you only visited a few neatly arranged websites in your browser's powerful bookmark manager.
Nowadays, you are more likely to visit dozens of unique websites within a few hours and, in many cases, register for a new account. According to various surveys, the average Internet user has 50 to 200 online accounts. The downside is that in the past few years, most of us have encountered at least one of them unknowingly compromise or rape.
Password managers everywhere claim to protect our accounts and improve Internet security, but how effective are they? Do you need to worry?
What is a password manager?
In short, a password manager is an application or browser extension that can generate unique and complex passwords for each of your Internet accounts. Then, your access data will be stored in the "safe" and can be accessed with a master password, which you must ensure as secure as possible.
I know it's hard not to doubt. When I first discovered a password manager, I was also worried about the potential danger of keeping all my credentials in one place. What if the password manager is compromised? Somehow?
However, after some research, I found that almost all password managers use zero-knowledge encryption, which means that without the main vault password, no one can access your data, even the tool developer or company hosting your encrypted data. …
However, he does not want to switch to a password manager for more personal reasons: Muscle Memory. You know, if I only remember one or two credentials, I can log in to my account crazy fast. Password managers can't be faster or more convenient, right?
Fortunately, I was wrong. Even on your mobile device, the password manager will automatically enter your credentials. It can also prevent password-stealing viruses from intercepting your keystrokes.
What really made me accept the password manager lifestyle, in the end, was that I discovered how many of my accounts have been hacked. According to Have I Being Pwned, over the years, my emails have involved at least 14 data breaches, including a well-documented MySpace password leak in the late 2000s.
If you reuse the password. Even a compromised account can undermine your network security, let alone 14. This is because, in theory, anyone can use your stolen or leaked credentials to log in to other risk-free websites. In the past few years, a penetration technique called credential entry has proven to be very effective.
If you think your password has not been accurately determined, please think again. When Disney Plus launched in November 2019, thousands of hacked accounts had been sold on public forums. Netflix and Spotify accounts have also become victims. Fill in the login information.
How to choose the right password manager
Given this tragic reality, which password manager should you delegate access to data to?
Well, almost all popular web browsers now provide basic password management functions. However, in practice, if you use many different devices, you may need something that is available on multiple platforms and browsers. This and some other features, such as the ability to share login information with family or colleagues.