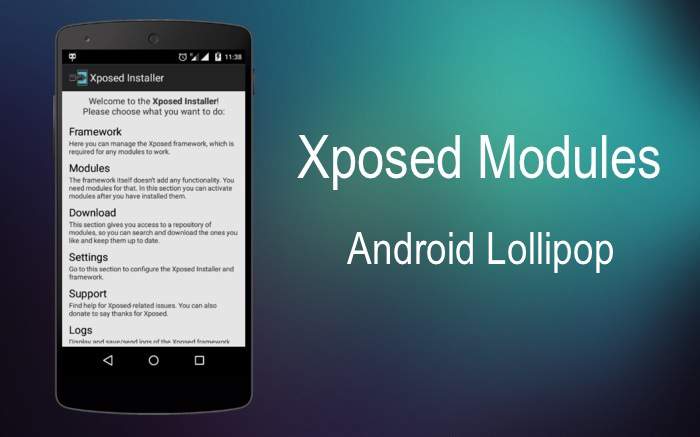 Xposed framework has finally made an appearance in the land of Lollipop just a couple of days back. After a long wait, Xposed developer rovo89 has finally extended the Xposed support to the Lollipop devices and we are sure it wasn't a simple task for the developer. However, the update is still in the alpha stage and you can expect a lot of bugs. If you've not yet installed the Xposed framework on your Lollipop device, here's a quick tutorial:
Xposed framework is just the skeleton of Xposed and you'll nothing out of it unless you install some Xposed modules to do your work. If you're not stuck on bootloop after installing the Xposed framework, you might have already been digging for some awesome modules that work on your device. However, not all the Xposed modules are playing right along with the new framework. Some of the modules are just giving serious lag in the UI and we've been trying to gather the working Xposed modules on Lollipop.
After a lot of digging, testing & failing, we've put together some of the working Xposed modules on Lollipop. We've also come across a testing thread on XDA started by amit3880 where many Android enthusiasts are testing various Xposed modules and posting the result. If you're looking for some working Xposed modules for Lollipop, dig the below modules:
List of Xposed Modules that Work on Lollipop
You can follow a list of working Xposed modules on Lollipop from the Google sheet created by amit3880 of XDA.
Lollipop Xposed Modules Tracker
If you've found some new modules that are working on your Lollipop powered device, feel free to share it with us in the comments section below.