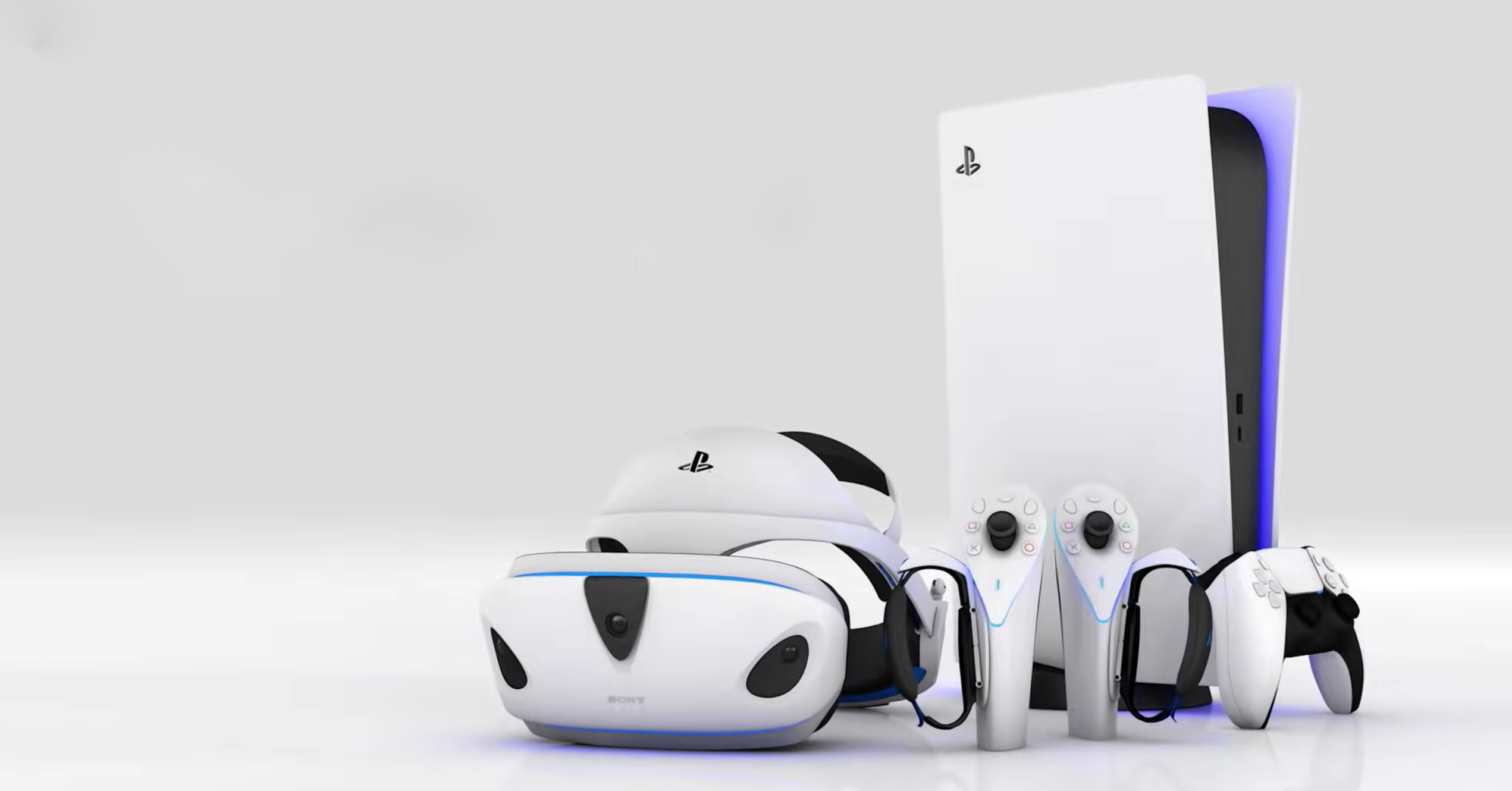 Sony is stepping up their game with their PS5 hardware decisions, and that includes PlayStation VR. Here's what we know about PSVR 2 so far.
Here's everything we know about the rumoured PSVR 2

. What is the PSVR 2?
Currently dubbed the "Next Generation Virtual Reality System" by Sony, the PSVR 2 is a virtual reality headset believed to be the continuation of the original 2016 PSVR. If you haven't heard, Sony released its next-gen PS5 console over the 2020 vacation.
The specs of this next-gen console are the best we've seen on a PlayStation console, which should mean VR performance is vastly improved too. Sony confirmed that the PSVR 2 "improves everything from resolution and field of view to tracking and input" compared to the current PSVR for the PS4.
New PSVR controller
In March 2021 Sony gave us a first look at the "Orb" controllers of the PSVR 2. These are characterized by improved ergonomics with more natural finger tracking technology, haptic feedback and adaptive dual-sense like triggers. This combination is said to result in more natural control of the characters in the games.
analogue sticks are also included in the new controllers, which the PSVR controllers lacked. The original PSVR controllers did not have the ability to control virtual movements, which limited the possibilities of playing games on the platform. The PSVR 2 controller design appears to address these issues.
What can PSVR 2 do?
While it's too early to be definitive, some rumours and PSVR 2 patents suggest more features. Here is a quick recap of what we've heard so far.
Improved graphics and smarter rendering
A spec dump derived from an internal developer conference in August revealed many details about the graphics capabilities of the PSVR 2.For starters, the headphones should have an OLED display with a resolution of 2000 x 2040 per eye as well HDR support and a 110-degree field of view.
The rendering intelligence is configured to include flexible scaling resolution and foveated rendering, both of which have the task of redistributing processing power based on the user's gaze direction and eye position, which supposedly results in better overall performance.
Motion Sick Reduction
If you've ever used a PSVR or similar virtual reality viewer, you may have experienced motion sickness. Sometimes it is a harrowing experience to bridge the gap between the virtual experience and your physical world.
Sony filed a patent application for motion sickness reduction in 2019 to improve the VR experience for gamers. The main goal of this patent seems to be to more seamlessly connect what the player sees in the game and what they really feel in life. an official guarantee that a feature will be added, hope it is. Reducing motion sickness would allow gamers to have a more immersive and enjoyable experience that could last longer than traditional VR experiences.
A recent specification leak from a private developer conference suggests that the handset uses a "rotary motor" for haptic feedback. It is believed that this will further reduce the in-game motion sickness.
Finger sensors
Another patent suggests that finger sensors could play a role in the new PSVR 2. This patent is different from the one mentioned above, but also includes finger tracking sensors that could determine which user is playing. like the distance between the controllers.
If you can think of a Wii controller, it looks very similar but has slightly different functions. Like the Wii controller, the controller has a seat belt for your wrist and is a vertical controller that fits easily in your hand. There is a fire button on the top and finger sensors on the back. So when you grab the controller, your fingers naturally cover the sensors.
Wireless Technology
The image below looks like the PSVR 2 could potentially be wireless and powered by a built-in power supply with its own microphone and video/audio source. If Sony can achieve this it would be revolutionary. Cables that get in your way while gaming sound like the ultimate virtual reality dream. No need to connect headphones or VGA cables; everything would be packaged in the virtual reality viewer.