In our Google Pixel 6 buyer's guide, we'll tell you everything you need to know about the newest Pixel and its Pro sibling.
Google Pixel 6 and Pixel 6 Pro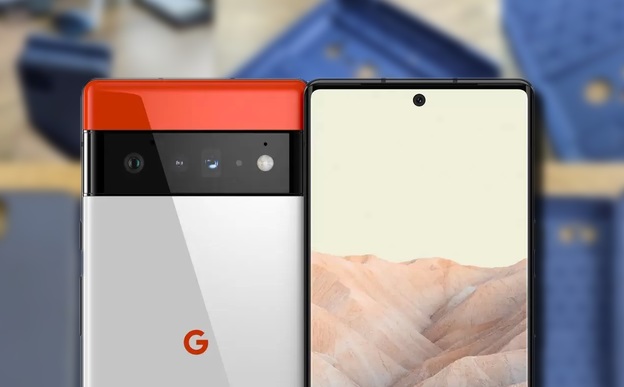 Google's Pixel smartphones have an enthusiastic viewer. However, the company was unable to bring the Pixel smartphone into the stratosphere of the premium flagship that currently dominates Samsung and Apple. This will change this year with the release of Google Pixel 6 and Pixel 6 Pro.
Finally, we have two flagship phones from Google that are willing to work hard. These are modern flagships for modern consumers. It took too long, but Google seems ready to give up the belief that mediocre hardware is sufficient if the phone has good software. This buying guide explains everything you need to know about the new Google Pixel 6. Google Pixel 6 and Pixel 6 Pro Overview Google released Pixel 6 and Pixel 6 Pro on October 19, 2021.
A few months ago, the company was constantly publishing a lot of official information over the phone. When the kick-off event took place, we already knew almost everything we needed to know. Google Pixel 6 The cheapest Pixel Google Pixel 6 has a 6.4-inch FHD + screen and is equipped with the new Google Tensor SoC. It has an improved camera system, exclusive software features, and some of the best hardware Google has. It has been produced so far.
The Vanilla Google Pixel 6 is Google's new standard flagship. Many updates have been made to all previous Pixels, including a new 50MP main camera sensor, an in-display fingerprint scanner, a new custom processor, and a 4,600 mAh high-capacity battery. It also features a radical redesign that is more similar to the Nexus 6P than the previous Pixel. The Pixel 6 is a model with 8GB of RAM and 128GB of internal storage, starting at $ 599 / £ 599 / € 649.
Available in three colour combinations: Kinda Coral (pink shades), Sorta Seafoam (green and yellow), and Stormy Black (black and grey). Please note that this unlocked model does not support millimetre-wave 5G (this is Sub6 5G only). Google Pixel 6 Pro The Pixel 6 Pro outperforms my brother with a 6.7-inch QHD + display and a 120Hz refresh rate. It has the same two rear cameras as the Pixel 6, but with the addition of a 4x optical telephoto lens. Not surprisingly, the Google Pixel 6 Pro is a larger premium version of the Pixel 6 with a larger curved 120 Hz display, an additional camera lens (telephoto) on the back, and a larger battery of 5,000 mAh.
The Pixel 6 Pro is more expensive than the Pixel 6, starting at $ 899 for models with 12GB of RAM and 128GB of internal storage. There are also three colour combinations available: Cloudy White (white and grey), Sorta Sunny (yellow and orange), and Stormy Black (black and grey). Regardless of which Pixel 6 you choose, your pre-order started on October 19th. In the United States, general sales began on October 28th.
Are Google Pixel 6 and Pixel 6 Pro Worth Buying?
As mentioned earlier, this is the first time Google has released a Pixel smartphone without compromising hardware. In the past, there was a certain compromise when buying pixels. For example, the Google Pixel 4's battery was ridiculously small and relied on full facial recognition. The 2020 Google Pixel 5 had a very small form factor, a back-mounted fingerprint scanner, and a mid-range chipset. Pixels have always been like that. By 2021, pixel smartphones will finally be available that meet the stringent hardware requirements that consumers impose on Android's flagship products.
The internal specifications, camera and display are all excellent. Whether you like the new design is subjective. But at least the phone looks like a premium device. That is, not only are these Pixel fans waiting, but buyers who have mocked Pixel in the past due to the above limitations may want the Google Pixel 6 and Pixel 6 Show up pro. Google has also extended its software support pledge for these new phones. The Pixel 6 series has received over 5 years of security patches and 3 years of version updates, making these smartphones suitable for long-term investment in software.