Fitbit vs Garmin: a battle between two fitness giants that's been debated for quite some time. We walk you through each one.
Fitbit and Garmin: Which ecosystem is right for you?
Fitbit vs Garmin is a long-argued contest between the two fitness giants.
Fitbit is one of the most famous fitness tracker companies. Many people brand the "kneeze effect" because people call their fitness trackers "Fitbit." Regardless of the fitness tracker brand that Garmin is known for its fitness smartwatches, these smartwatches provide more serious athletes. Advanced Features. …
A lot has changed since we last discussed the Fitbit and Garmin debate. The two companies used to belong to many of the same product categories and directly compete with each other, but this is not always the case. In fact, it has occupied the top position in the smartwatch and fitness tracker market (at least in the US), and Garmin is far ahead in the field of GPS fitness watches.
Google also recently acquired Fitbit. We still assume that Fitbit will release new wearable devices in the future, a few of which can be used with different operating systems. You can find more information about the Google Fitbit partnership here.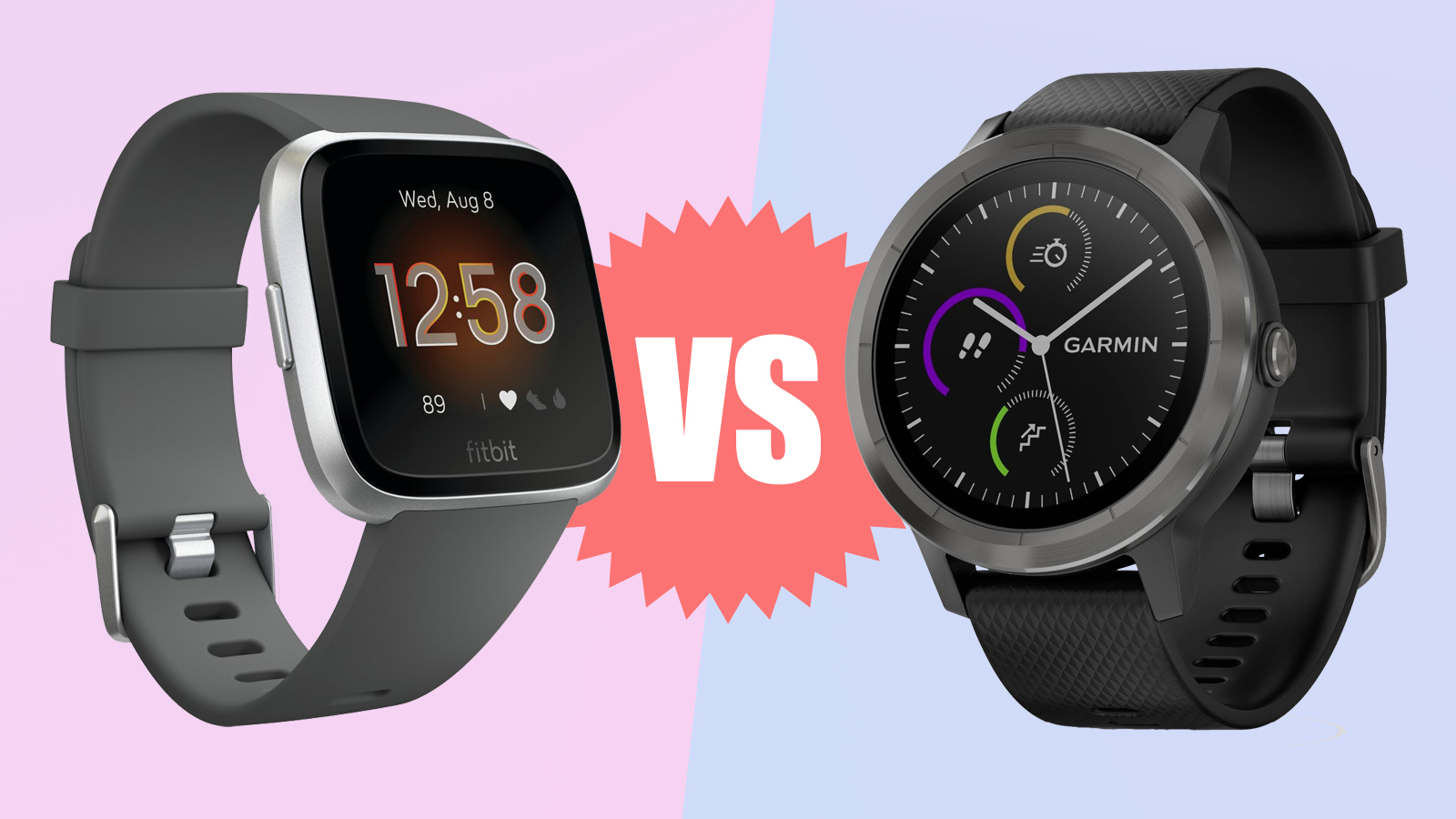 But now let's compare Fitbit and Garmin. Let's start!
Fitbit and Garmin: Fitness Tracker
As mentioned earlier, many changes have taken place in recent years. Fitbit will continue to release a variety of fitness trackers every year, and Garmin recently slowed down the growth of this part of the product portfolio. Fitbit currently sells five new activity trackers on its website, Garmin also has four, but three of them are very old.
Fitbit Fitness Tracker
Fitbit Charge 4 (Amazon.co.uk): Fitbit Charge 4 is the company's flagship fitness tracker. This is the first Fitbit tracker with built-in GPS that users have been screaming about for years. Fitbit Pay also comes with many smartwatch features, which can be found on devices such as Versa 3 or Sense.
Fitbit Luxe (Amazon): Fitbit Luxe is the most attractive fitness tracker in Fitbit. It provides basic activity tracking similar to Inspire 2 (pictured below), but with a better chassis and many customization options.
Fitbit Inspire 2 (Amazon): Fitbit Inspire 2 is Fitbit's entry-level fitness tracker. This is suitable for basic activity tracking, but don't expect too much from the display or layout. The real benefit of buying Inspire 2 is that you get a free year of Fitbit Premium with every purchase.
Fitbit Charge 3 (Amazon): Fitbit Charge 3 is essentially the cheaper Charge 4, it has the same design and the same functions, only Charge 3 does not have integrated GPS. Fitbit Pay compatibility version model. If so, you can of course also purchase Charge 4.
Fitbit Inspire HR (Amazon): Fitbit Inspire HR and Inspire (pictured below) replace the Alta series in the Fitbit product line. Inspire HR is smaller than Charge 4, has fewer functions, and has a poorer display, but it makes up for this with good specifications.
Fitbit Inspire (Amazon): Fitbit Inspire is the same as Inspire HR, except that it does not have a heart rate sensor.
Fitbit Ace 3 (Fitbit.com): Fitbit Ace 3 is Fitbit's latest fitness tracker for children. It offers up to eight days of battery life, new animated watch faces, and sleep tracking.
Fitbit Ace 2 (Amazon.co.uk): Fitbit Ace 2 is Fitbit's second fitness tracker for children. It is very similar to the Fitbit Inspire, but with a sturdier shape. You can track your child's activities throughout the day, turn on bedtime reminders, silent alarms, and more. How about the
Fitbit Zip? Fitbit has not released a true sequel to the Clipon Zip fitness tracker, but there is a good choice: the company sells Clipon accessories for Fitbit Inspire (non-HR models), which essentially turns the device into a Fitbit Zip.
Garmin Vivosmart 4 (Amazon.co.uk): Vivosmart 4 is Garmin's latest activity tracker. It is small in size, displays much better than its predecessor, and has a built-in pulse oximeter. Garmin also recently launched a networked GPS.
Garmin Vivosport (Amazon): Garmin Vivosport has been around for several years, but it is the company's most powerful fitness tracker. It has an integrated GPS and heart rate sensor. Since its launch in 2017, it is accurate, waterproof, and reasonably priced.
Garmin Vivofit 4 (Amazon): Vivofit 4 has been around for several years, but it is still a reliable and affordable fitness tracker. It has a one-year battery life, is always on, and is waterproof. I want it to be compatible with the ANT + HR sensor (its predecessor) and slightly improve the activity tracking function.
Garmin Vivofit Jr. 3 (Amazon): Vivofit Jr. 3 is Garmin's latest fitness tracker for children. It has a larger screen to display additional event information and a new design.