Featured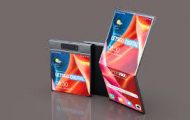 The Oppo X 2021 rollable concept phone is the first step towards a new era of smartphone user experiences, and the future looks
OnePlus' Oxygen OS started out as a "breath of fresh air." Now, the company seems to constantly be on damage control.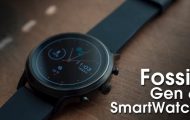 Fossil Gen 5 smartwatches and many of their derivatives have been around since 2019, making them smartwatch experts. However, given the
Android 12 is just around the corner. With its second beta here, we take a look at which Android 12 features could debut soon. Android
iPadOS 15 vs Android Tablet Makers In recent years, it's no secret that tablet manufacturers Google and Android have been struggling to
Garmin is back with another well-priced, feature-packed running watch. Check out our full Garmin Forerunner 55 review to learn more.
Selling a Second-Hand Phone Life is hard in the tech world, especially for our wallets. This is why it's smarter to sell your old
Marketers consider CTR (click-through rates) as one of the basic indicators of online advertising performance. An increase in