Download Wallpapers - Android & iOS | FHD, QHD and 4K
Download stock wallpapers for Android and iOS devices in HD, Full HD, QHD, and 4K resolutions. You can get new and latest wallpapers in JPG or PNG individually and live wallpapers too.
Pick a smartphone brand from below or type in make a search on DroidViews!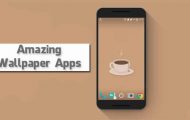 You know what's cool about Android? Customization. No matter which Android smartphone you own, it will always be better than the
Almost all Android users love to customize their device. While some go to extreme length and flash custom ROMs, some like to stick to
Android and customization go hand to hand. The open nature of Android gives its users a great control over customizing each and every
Wallpapers are an important part of your phone and are one of the easiest ways to freshen up your device. Wallpapers are the face of
Do you know what's the best thing about Android? Customization. The amount of customization options it offers is simply amazing.
Google I/O has already finished and some interesting announcements were made, one of them being the new Android Wear update we already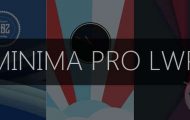 I don't recall exactly when I got fed up with every live wallpaper that was not Minima Pro Live Wallpaper. For years (and I
It has been a more than a week now since Google released the Developer Preview of the upcoming version of the Android OS, code-named