Android Apps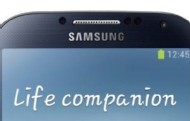 Just a few days ago, Sammobile shared the complete deodexed system dump of the Samsung Galaxy S4. With that release, some of Galaxy S4
The Xperia Z is regarded as the best smartphone from Sony till date. The handset was introduced at CES 2013 and was able to steal the
Modern life has become very complex and it's growing even faster with the advancements and developments happening around us.
Just throw your eyes on the pictures above, release your breath and tell me honestly if you want it on your phone or not! I know
Just a few years back we used to have just phones, a little gadget that was very useful in communicating via calls and messages.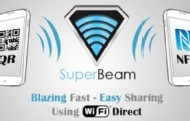 The essence of humanity lies in being social. Man is a social being who shares things with those around him. We share our hopes
With smartphones' screens growing bigger and bigger, one can hardly get a good battery life. Screens are getting larger and the
If you like the new weather clock widget of the upcoming Samsung Galaxy S4 and want to have it on your Galaxy S3, Note, Note 2,  S2,
There is no scarcity of note-taking apps at the Play Store. We already have beautiful apps like Evernote and Any.DO and now we have