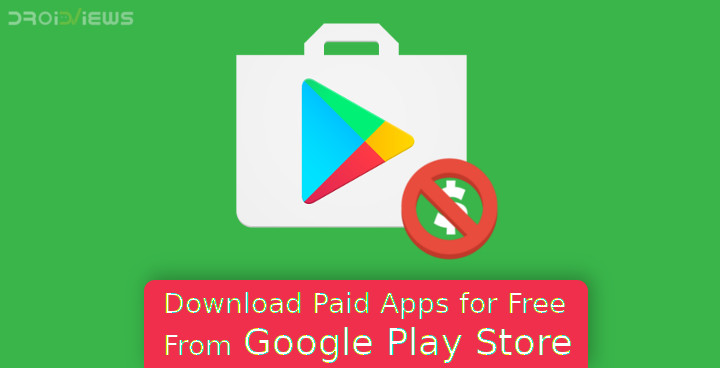 By now you'd be familiar with the regular sales hosted by the Google Play Store on several apps and games. We've in the past brought you some of the better deals from the sales often. Sometimes it's apps and games that are on sale, at heavily discounted prices. Sometimes we bring you paid apps that have gone completely free during the sale period. If you're looking for paid apps that you can get for free, legally, we're back with a similar article. Here we list 5 of the paid apps that are currently available for free on the Play Store. These paid apps might not be to everyone's liking but they're free so it doesn't hurt to try them out. Keep in mind these deals are only available for a limited amount of time.
1. Calculator + Widget 21 themes
KEY FEATURES:
21 motifs
widget
lockscreen widget features (Android 4.2)
history stores the last 30 results
resizeable widget (Android 3.1 and later)
changing fonts size
setting precision the expression
no ads
percentage
[googleplay url = "https://play.google.com/store/apps/details?id=makatea.pro.calculator.widget"]
Calculator Pro + Widgets 21 themes, says all it is right in the name. It's a calculator with a calculator widget and you can customize it in 21 different ways. If you are someone who has to often reach for a calculator, having a calculator widget right on the home screen comes in quite handy. And a widget that you can customize to your preference is just an added bonus. At other times, this app will cost you $1.49 (₹90) but for today and tomorrow, it can be yours for free.
Read also: How to Get Rid of Google Apps and Services on Android
2. Password Saver
Safeguard all your passwords easily and securely, the application to manage, use Password Saver to manage passwords and access let you add accounts without limitation, all accounts and passwords are safeguarded in the same phone and is encrypted to provide the best security.
[googleplay url = "https://play.google.com/store/apps/details?id=com.bit8.accountSaver"]
In this day and age no matter how hard you've tried not to, you probably have managed to create several online accounts with several websites or services. Unless you use the same master password for all of them, something we don't recommend, it must get hard to remember them all. Password Saver is an app that you can store all your passwords in, so you only have to remember that one password to unlock the app. There are no syncing features here so you can be sure all the passwords stay on your phone and not on somebody's servers. Furthermore, the passwords are encrypted so even if some hacker got a hold of your phone, your passwords are safe. Password Saver will cost you $0.99 (₹65) more after 5 days from now.
3.Paint 2D Pro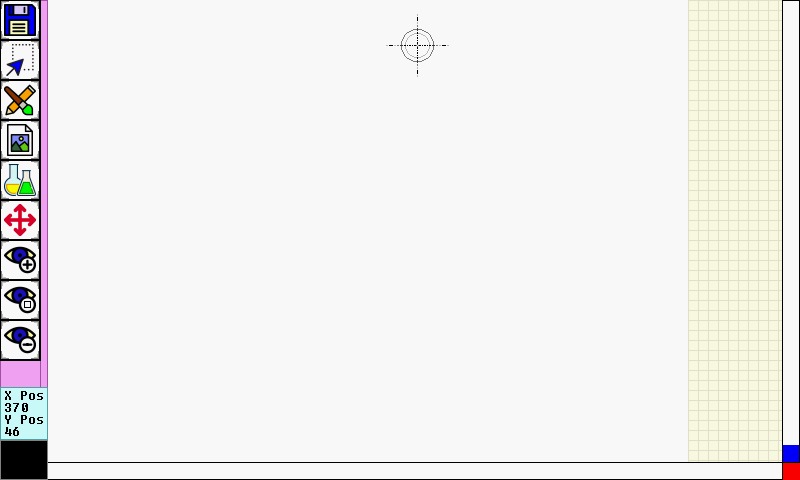 Paint 2d Pro is an intuitive painting and drawing application designed for people of all skill levels, who love to draw.
[googleplay url = "https://play.google.com/store/apps/details?id=com.back2d.Paint2d_Pro"]
It's hard to miss the similarities with another popular Paint app on another platform. But Paint 2D Pro brings that to Android, albeit it's a lot simpler and basic than the other Paint app we're not mentioning. This is pretty basic and not something maybe a professional would want to use. If you have kids at home, this app could be a good creative timepass for them. The app originally costs $0.99 (₹40), so if you do want to give it a try, now is a perfect time.
4.Amaziograph
With Amaziograph creating art has never been easier. Professional tattooists, artists, designers, and architects will also have great fun with Amaziograph and even can use it in their projects. Amaziograph is already used in school art rooms. It is a perfect application to introduce the amazing world of tessellations and symmetries in art.
[googleplay url = "https://play.google.com/store/apps/details?id=com.amaziograph2.android"]
Amaziograph is again for people who are into art, or digital art to be precise. This one is geared more towards the professionals than kids, but that doesn't mean kids can't learn to use it. In any case, the app is currently free to download and install and it will remain so until tomorrow. It originally costs $0.99 (₹70).
Don't miss: 5 Best Google Play Store Alternatives
5. ppDB Generator
Choosing which word is right for the moment can be hard.
Let us at ppDB help you, whether it's giving a friend a new nickname or sending a text to your significant other.
[googleplay url = "https://play.google.com/store/apps/details?id=com.paddlenose.ppdb&rdid=com.paddlenose.ppdb"]
In the words of the developers, ppDB Generator is "Simply a real dick app". All the app does is give you random slang words that can be used to insult, make fun of, or praise someone. That's it. It can be fun though. After tomorrow it will cost you $0.99 (₹70) if you do decide to try it. So hurry.