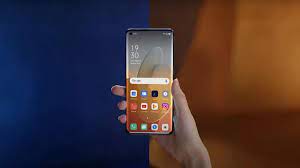 If you're looking to learn as much as you can about Oppo's Android skin known as Color OS, this is where you need to be!
Color OS Guide: Everything You Need to Know About Oppo
Android Skin If you have an Oppo phone, the software you use is called Color OS. It's an Android skin: proprietary software customization that outperforms Android's inventory. Oppo software is also appearing on Chinese OnePlus phones (Oppo and OnePlus are sister brands under the BBK banner). It previously appeared on Realme phones as well, but those phones now have a Realme user interface.
Oppo is one of the largest smartphone brands in the world, so its skin appears on millions of devices. If you've never used an Oppo phone, you might be wondering what it is like. Even if you already own one, you may want to learn more about it. In any case, you have come to the right place! Here we provide you with a lot of useful information about the software.
Color OS at a glance
Oppos Android skin is very different from the standard version of Android. Google's Pixel UI, OnePlus's Oxygen OS, and even Samsung's One UI retain the entire Android look and feel throughout the operating system. However, it leaves almost nothing intact. The company releases a large number of phones around the world, and some phones get updates faster than others. However, even if it happens slowly or quickly, the phones will receive updates.
As of now, most of the phones Oppo released last year have the latest version of the software, which is Color OS 11. As the name suggests, it is based on Android 11 which was released in 2020.
We have steps to check your version number in the next section.
How to Check Your Version and Updates Using Color OS
If you don't know what version of Color OS is on your Chinese Oppo or OnePlus device, it's easy to check it out. There is a software update. These are the steps:
Go to Android Settings by finding the shortcut in your app drawer or in the notification tone.
Scroll to the bottom of the list and tap the Software Update section.
Your phone will automatically search for an update.
After checking, you will be asked for the Android version number and your current Color OS. The information appears under the software logo.
If your software is up to date but you don't have the latest Color OS version, it means your phone has not yet received the update. It is also possible that your phone is too old to receive new updates.
A Brief History of Color OS
The first version of Color OS was released in September 2013. Oppo had released many Android smartphones before, but the software on those devices didn't have a proper title. Standard Android, but Oppo didn't label it as Color OS. Color OS 1.0 was based on Android 4 Jellybean.
Over the years, Oppo has released new versions of its Android skin along with new official versions of the operating system. However, in 2020 Realme discontinued this practice and introduced its own skin called Realme UI.