Apps
Track everything from symptoms to cycle length with the Clue period tracker app. Our guide covers the best features Clue has to offer.
The easiest way to enhance your drone flight experience is to incorporate your mobile device. Here are some of the best drone apps for
Fitbit vs Garmin: a battle between two fitness giants that's been debated for quite some time. We walk you through each one. Fitbit and
OnePlus' Oxygen OS started out as a "breath of fresh air." Now, the company seems to constantly be on damage control.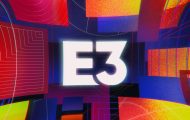 Finally, E3 2021 has begun. Elden Ring This year's version is completely digital, but that doesn't mean it is not full of
To say that PUBG Mobile is popular in India would be an understatement. With over 175 million downloads, a 24% share of lifetime
In this blog post, we will share with you the best background and wallpaper apps for your android phone or any other android device you
In this article, we will present to you the most popular games ever downloaded on an android device. To shortlist the list of the best