Android News
The first phone with a display notch was not iPhone X but LG V10 that came in 2015. Display notches are very controversial, but they
Among several interesting announcements, this year's Samsung Developer Conference has revealed the future of the Samsung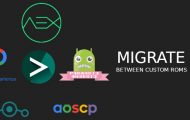 The Google Play Store just have a new app called 'Migrate – custom ROM migration tool' that makes the migration
Hi folks, there's a bad and sad new of OnePlus users as Oxygen Updater will not download OnePlus OTA updates anymore! We have all
With new smartphones becoming more and more expensive and inflation reducing the purchasing power of a large part of the population,
Our launcher is a critical element of the overall smartphone experience. It's arguably the most important application we install,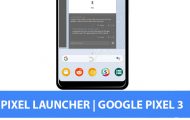 Google is known to tweak the Pixel Launcher with every new iteration of the Pixel lineup. These changes are usually minor and subtle.
As it turns out, Google wasn't really trolling anyone when it allowed the Pixel 3 XL to become the most leaked smartphone in
Samsung has been rolling out the Android Oreo update for most of the devices launched within the last couple of years. The Galaxy A8