Android News
The blend of OnePlus and Oppo has been slowly churning for years. Now, though, the companies are essentially becoming one entity. The
Ultra Mobile is a T-Mobile MVNO that prides itself on international access, but that's only the start. Here's everything
The Acer Chromebook 515 is one of several new Chrome OS machines from the PC maker. Read our first impressions here. Hand with the Acer
Find out which premium camera phone comes out on top in this Samsung Galaxy S21 Ultra vs iPhone 13 Pro Max shootout! Camera shots: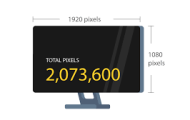 Display specifications are often overwhelming. This guide will help you understand complex terms like bit-depth, refresh rate, and
Google Mobile Services (GMS) forms the backbone of modern-day Android and powers everything from push notifications to malware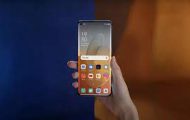 If you're looking to learn as much as you can about Oppo's Android skin known as Color OS, this is where you need to be!
Google has already confirmed many aspects of the Google Pixel 6. Here's what we know already about the next flagship from the