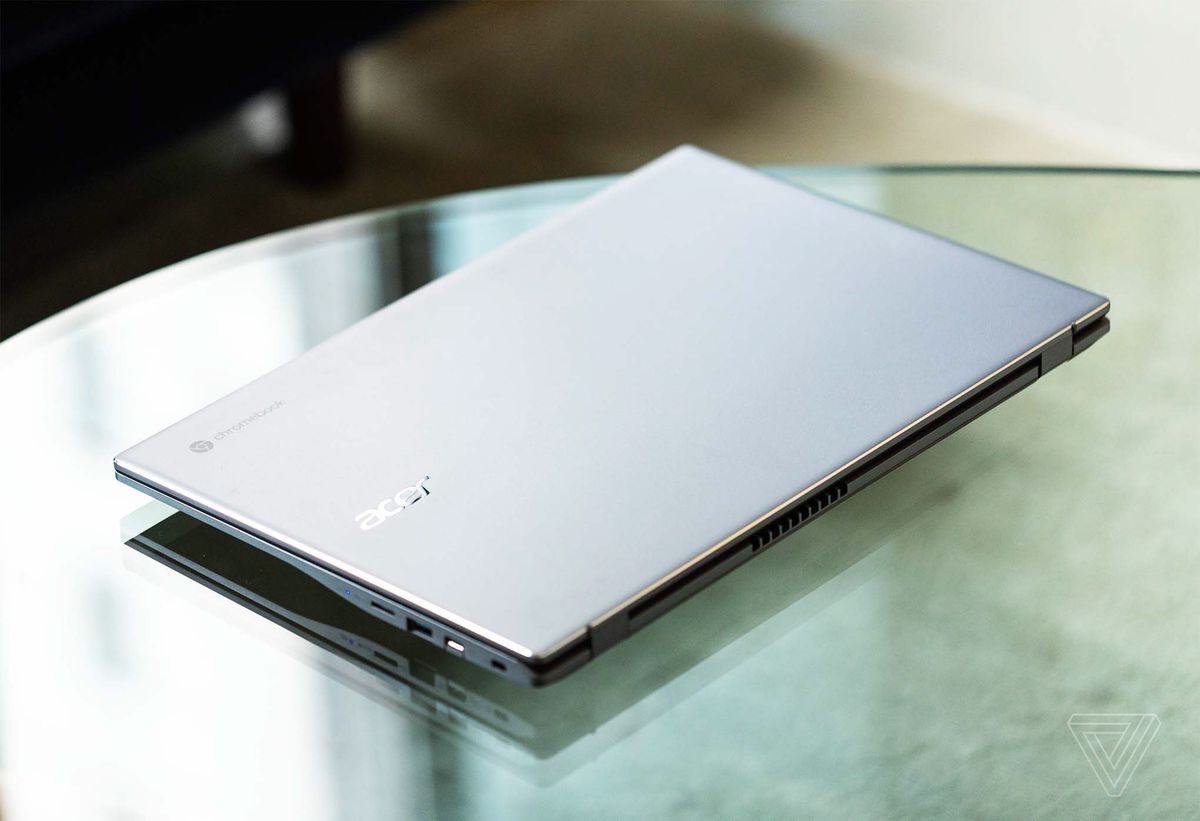 The Acer Chromebook 515 is one of several new Chrome OS machines from the PC maker. Read our first impressions here.
Hand with the Acer Chromebook 515: A boost in performance
Acer is targeting technology enthusiasts and home offices with the Chromebook 515, a new Chromebook range that offers a lot of power and workspace to get things done. More suitable for hybrid workers, technicians, and even IT administrators, thanks to the highly configurable options and business-friendly features available to buyers.
There is more to this powerful machine than fast performance and many ways to customize it. Find out what the device looks like firsthand on our Acer Chromebook 515.
Lots to change
Acer says the Chromebook 515 will be available in a handful of entry-level models, though it has yet to clarify the details of how many and what features will be on board. Here are the variables.
First is the screen. The 515 comes with a 15.6-inch FHD display with a resolution of 1,980 x 1,080. This results in an aspect ratio of 16: 9 with wide viewing angles of up to 170 degrees. The company calls it Acer ComfyView. It is available in touch and non-touch versions.
Partly because of the larger screen size, the 515 has a full-size keyboard with a 10-digit number pad. The sawtooth saw matches an integrated fingerprint reader for biometric security. The keyboard backlight is universal for all models, which is appreciated. A large touch panel protected with Gorilla Glass is also part of the standard equipment.
At least four processor variants are available: At the upper end of the range, you will find an Intel Core i7 of the 11th graphics: Intel Iris Xe or Intel UHD. As an entry point, there is a variant of the Intel Pentium Gold processor. LPDDR4X SDRAM memory can be configured up to 16 GB and PCIe NVMe SSD can go up to 512 GB. These options set the stage for a powerful machine. Acer did not specify minimum RAM and storage options.
Acer takes the Chromebook 515's potential as a media workstation very seriously. The device includes a user-facing camera with shutter protection and a dual microphone array for video conferencing. In addition, the stereo speakers supplied are DTS Audio compatible and can be pushed to the limit. Volume thanks to Smart Amplifier.
Other standard features include WiFi 6, a range of USBA and USBC ports, a headphone jack, a microSD card slot, and a full-size HDMI port.
Are you up to the task?
Acer lent us a mid-range pre-production version of the Chromebook 515 so that we could get our first impressions.
It is certainly a huge device. It's not as big as the 17-inch Acer Chromebook 317 we saw earlier this year, but it's not far behind.It measures 257.9 x 240.5 x 24.86 mm and weighs 1.7 kg. I would describe it as significantly bulkier and heavier than most 13- and 14-inch Chromebooks. The top cap is coated with aluminium which adds a little to the weight, but the rest is a hardened plastic. Speaking of tough, this puppy is MILSTD810H compliant, which means he can take rough handling every now and then. The Acer Chromebook 515 really impressed me with the build quality and stability of the case.
The screen is very good but just great. First, the side and top bezels are relatively thin, although there is a thicker chin under the screen. The 16: 9 aspect ratio is fine for this device given the screen size, and yet some Chromebook manufacturers (and buyers) are switching to 16:10 or 3: 2 displays for a more vertical workspace. FHD resolution works. Websites and video content. I tried it looked good.
What bothered me the most was the colour profile, which is a bit warm. For example, the screen cannot accurately display pure white. Instead, there is a slight yellow tint on the displays, which should be bright white. This could be related to the pre-production of our unit. We tested the touch-free version of the screen, so we are currently unable to provide any information on the screen's responsiveness to touch input.
Acer did a good job with the keyboard and trackpad. The platform is nice and firm, which means it won't jerk when you type hard. The keys are a good size and the stroke is perfect. You are happy about the dedicated number pad, but the keys are a bit smaller than normal letter keys. Good thing the arrow keys are full size.