This article will introduce you to Eric Porat – a Droidviews team member. You will find out about his experience, background, and future plans to improve Droidviews.com.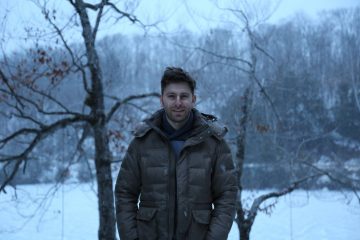 Eric Porat is a successful online entrepreneur, investor, and digital marketer with over 15 years of experience in buying and selling websites. He started by building his first website in 2005, when the digital marketing techniques, traffic channels, and monetization methods were totally different from the world we live in today. Once he created his first website, he realized that no one was visiting it, that's how he started learning and experimenting with Search Engine traffic and got into SEO.
After growing the first website to more than 70,000 visits a month in 3 years, Eric Porat received a proposal to sell it, which he accepted. This sale led Eric to realize that, instead of building a website from scratch, he could buy small and medium websites that already had traffic and improve them. Since then, Eric has orchestrated over $1MM in deal-flow.
We will have a proper look at the companies Eric has founded and his experience, but first, let's see what his plans for Droidviews are.
Droidviews.com and Eric Porat's strategy to improve the website
"I am a technology geek and have been interested in this space ever since I was a kid. This is a project I am genuinely planning to grow and deliver the best possible experience for our users"
So, what are some of the positive changes coming for the website in the future?
Improved Design and User Experience
The current design is great and I'm sure our long-time readers are already used to it, but there are things we want to improve without changing the website's look completely. First of all, make it easier for you to find articles on topics you're interested in from the homepage. We will improve the menu and the homepage to make sure every user finds what he or she is looking for quickly.
Eric Porat's main goal is to make navigating through Droidviews, searching for articles, and commenting as smooth of user experience as possible. To make this possible, Eric assigned a team of three brilliant specialists in web development, design, and user experience to the website.
A faster website
In the mobile-first world we live in today, it is completely normal to expect a website to load in a matter of seconds. That's why one of Eric Porat's main goals is to improve the loading times for Droidviews' users on all devices, but especially for mobile users that are often reading articles from 3g or 4g connections which can be slower.
More content. Better content
Droidviews is a content project aimed to provide the most relevant news, articles, and answers to technical-related questions. We are continuously researching hot topics and writing new articles. Eric has introduced a content plan that focuses on content quality and thorough research.
These are just some of the things that Eric wants to improve, there are a lot of smaller things we are continuously working on to make sure you have the best possible experience on Droidviews.
Now that we've seen some of the plans to improve Droidviews, let's read on about Eric's experience and other companies.
Eric Porat – an experienced digital marketer and online entrepreneur
As previously mentioned, Eric started with a small website that he created, promoted, and successfully sold. Besides building his website portfolio and experience in growing traffic, improving user experience, and monetization, Eric has worked with 3 successful companies.
GeoIQ
In January 2016, Eric Porat managed GeoIQ, a web-based analytics platform that offers real-time analysis for advertisers to help them track and optimize their media buying campaigns. The company raised $11.5 mln from 5 investors in three rounds.
After years of working with different advertisers, Eric Porat realized that their media buying strategies weren't optimized and in fact were wasting marketing budgets. Eric conducted a series of interviews with advertisers he was working with and found that the core of the problem was that they didn't have full audience visibility and access to analytics.
Eric assembled a team of 4 people and started working on an analytics platform that was aimed to help advertisers make better decisions for their media buying campaigns.
Eric Porat was overseeing product development, but his main focus was acquiring customers for the platform and proving that it was going to save advertisers money. Eric says "There are hundreds of different analytics platforms on the market, each targeting a different audience, so initially it was hard to pitch GeoIQ. Most advertisers were already using multiple analytics platforms for different needs, and making them accept using one more and making them pay a subscription for it was even harder."
GeoIQ, like any other SaaS product, was hard to pitch. The fact that the product had Eric had to get both advertisers and webmasters to sign up was only making things harder, especially because initially they didn't have any funding. Eventually, Eric Porat managed to get in touch with an investor and start the first round of funding, and allowed them to scale both production and marketing activities.
Fast-forward one year, GeoIQ has acquired one of the competitor companies – Visbrands, and built a solid customer base, along with raising an undisclosed amount in funding. At the moment, GeoIQ is the leading analytics platform for advertisers and has more than 75,000 users.
Vayg Holdings LLC
Eric founded Vayg Holdings LLC in Brooklyn, New York mid-2019. The first product of this company was Vayg Media, a subdomain leasing brand. The business model was to lease subdomains from authoritative websites, analyze their traffic, and provide valuable insights into their users' engagement and opportunities to increase conversion rates.
Eric also began dabbling in e-commerce in 2018, and the entire idea behind it was quite brilliant. Create a web crawler that would automatically scan thousands of brands' websites, find products that were on discounts, and link to them with affiliate links. Eric Porat started by hiring a talented developer that built and tested the crawler in three months. After the backend of the platform was developed, they proceeded to build the website itself. At first sight, it looked like an ordinary E-commerce website, but in fact, it was a fully automated platform that was researching, updating, and listing discounted products.
One Acquire Media LLC
One Acquire Media is a company Eric Porat founded in 2019. It's an advertising network that sells two types of traffic: Network traffic – non-targeted traffic, and Keyword/URL traffic – targeted traffic. The network has a flexible billing system that bills on Cost per click (CPC). The cost varies depending on the GEO country and the target type.
There are more than 80 advertisers active on the platform already, and the number is growing by the day.
Eric Porat's experience in digital marketing channels and online advertising has proven itself useful, allowing him to understand the pain points and build products that help solve advertisers' problems.
Eric Porat on Flippa
Flippa is a platform where webmasters can buy and sell websites. Eric has built a strong presence on this platform, conducting over $869,000 in deal flow on Flippa alone. "Flippa is a great platform that facilitates buying and selling websites. What I like most about the platform is that they thoroughly check both buyers and sellers to make sure both parties are credible. During my working on the platform, I've had the chance to meet many great individuals and even build partnerships with some of them."
Flippa is basically the tinder for entrepreneurs, having a strong presence there is crucial for conducting business with buying and selling websites with people you trust. For those of you who are not familiar with this business model, Eric has explained the basics below.
Eric Porat on why website flipping is his favorite hobby
Website flipping is the first business Eric has gotten into, and while you may think that it is more of a hobby compared to his other companies, this is Eric's favorite hobby.
"Whenever I have a free minute, I go to Flippa and browse websites on sale. It is actually very interesting and I can easily spend hours researching, talking with website owners, and looking at statistics. The reason it is so interesting is that it is so complex. Buying or selling a website involves a lot of research and due diligence from both parties.
As a seller, you have to make sure the buyer is legitimate (request proof of funds), agree on terms, and make amends to the contract that both sides are amenable to. Most of the time, a website doesn't change ownership straight away, it is a process that can take up several months and is often conducted in a step-by-step manner.
As a buyer (my favorite part), you go through several steps while reviewing the website properties. Here are the steps I take before making an offer:
Traffic channels and metrics audit – before proceeding to the next steps, the first thing I do is usually look at the sources of traffic. I'm usually looking for websites that don't have more than 70% of their traffic concentration coming from one channel (e.g. Social media), because it's risky. After that, I'm auditing the traffic quality, conversion rates, and engagement metrics to make sure that the traffic is legitimate and not bots. Typically, most of the due diligence is handled prior to the sale, however specific items such as measuring the quality of traffic through 3rd party services like IAS (Integral Ad Science) may require post-sale due diligence. This requires placing a pixel from IAS across the entire website to gauge metrics such as IVT (Invalid Traffic), viewability, and more.
Monetization – if the website passes the traffic and metrics audit, the next thing I review is monetization methods. Because of my vast experience of working with advertisers, I am usually able to tell relatively quickly if a particular website is maximizing its revenue opportunities. This is the step where I can already see possible improvements and ways to potentially increase a website's profits. Broadly speaking, there are two mistakes a website owner can make: a) Monetizing too aggressively – this usually ends up with unhappy users, and therefore traffic declines and/or bounce rate increases. The opportunity here is quite clear – how do I reduce the number of ads/paid posts while keeping the revenue stable? b) Not trafficking enough ad placements across their audience i.e. not monetizing enough – this is not always a mistake, in fact, these kind of websites are usually what I'm looking for as they tend to have more loyal users and a better brand image because they do not swamp their users with ads and paid posts. Based on a number of factors, I would decide my actions, add more monetization strategies to the website or continue building a brand, and monetize the website in less invasive ways.
As you can see, I love talking about this subject and greatly enjoy it. My Flippa profile is a great testament to that."
Eric has over 1.9M monthly viewers and growing on his Pinterest account! He's very active on Pinterest, publishing boards that interests him in categories including but not limited to cryptocurrency, digital marketing, and personal hobbies. If you're interested in his interests, don't forget to stop by his pinterest account and check out his boards and pins.
How does Eric Porat find talent to help manage all his projects?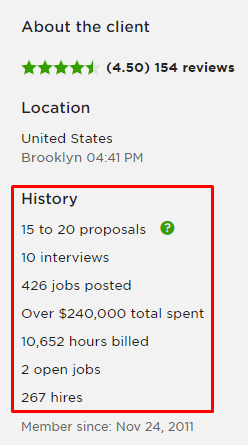 With the number of companies and other business activities Eric is involved in, you may wonder how does he manage to build effective teams?
Eric Porat is a big supporter of remote teams and freelancers. Eric himself is a freelancer, too!
"90% of the people helping me with my projects are freelancers. I truly believe that you can find amazing specialists online, and build long-term professional relationships living thousands of miles apart. One of the developers I work with, for example, has been involved in one of my first websites and we've been working ever since. It's been more than 7 years since we're working together and he is the lead developer on some of my biggest projects like GeoIQ and OneAcquireMedia."
There are, of course, situations when it's more efficient to build local teams and have them work in the same office. Most of the online businesses, however, can be built with a fully remote based team. I think a lot of people are skeptical about remote employees because, at some point, they've had a negative experience with a freelancer. But how many of us had a negative experience with a co-worker or an employee at the office?"
Eric Porat has been working with freelancers from Upwork since 2011 and since then has hired 267 freelancers for a total of $240,000. His reviews as a client are great, which proves the point that both clients and freelancers can find what they're looking for on freelancing platforms.
Crunchbase is a platform where professionals can connect with companies and the people behind them, it is particularly interesting for investors looking for new opportunities. Its 55 million user base includes entrepreneurs, investors, and team members.
You can access Eric Porat's profile by clicking here. As mentioned above, the primary organization listed on his profile is GeoIQ.
How can Eric Porat help you?
Eric Porat is happy to answer any questions you have regarding himself or any of his companies or websites. Feel free to connect with him if you need advice on starting out in the website flipping business or if you have an interesting idea and need an investor. Porat also actively seeks acquisitions in website properties, browser extensions, and other digital assets. If you or anyone you know may be interested in buying or selling digital assets, don't hesitate to get in touch with Eric Porat!
Here are the links to Eric Porat's official profiles: