Search Results - quick settings
I forget to carry my charger at times, and so does everybody else. It is so frustrating, especially when your device is low on battery,
I was first introduced to MIUI back in 2012. The customization features of the ROM appealed to me so much that I started developing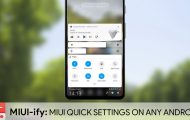 Xiaomi's MIUI has always been more like iOS and less like Android. Some people dig that while some hate that. Count me in the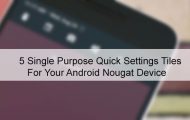 We've often recommended some third-party quick settings apps for Android Nougat that add a number of quick settings tiles to your
Android Nougat brought in a lot of functional changes along with a few visual tweaks to Android. But apart from the split screen
Every new Android smartphone has an ICE or in the case of emergency contact feature. This is a list of contacts that you pre-save as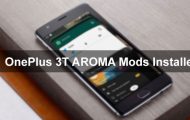 Oxygen OS 4.1 has been out for a while now on the OnePlus 3T and developers have been quite busy. This is evident from the sheer number
Samsung's TouchWiz (and more recently, the Experience UI) has been shunned by critics, chiefly due to bloatware and performance lags.