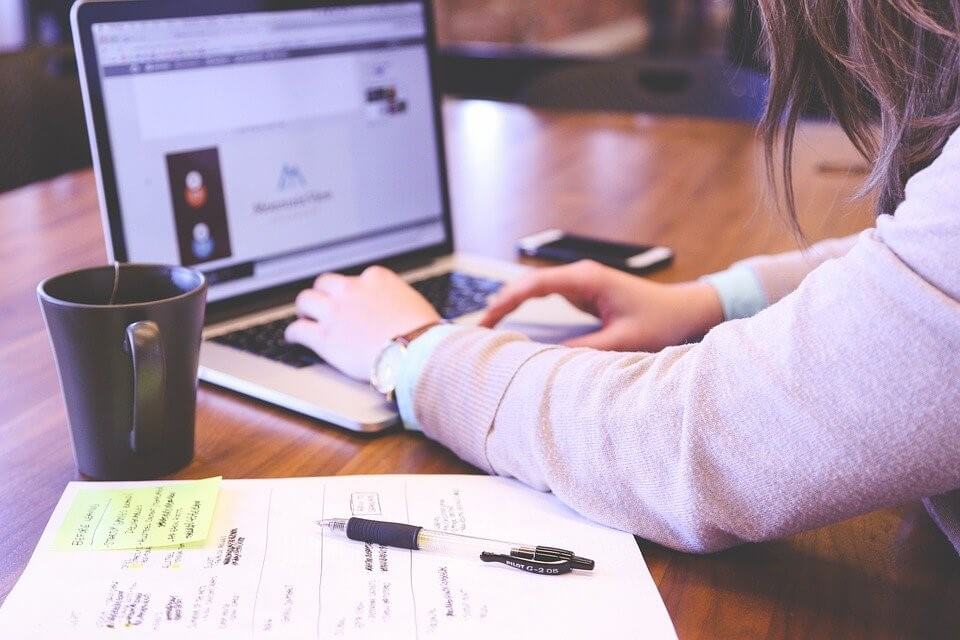 If every day you feel like a character from Groundhog Day, and you don't have time to catch on the flow of the lecture, we know how to make your life easier. Stop fidgeting around looking for college essays for sale, because you always don't have time to write them. Look for a list of apps that will make your academic routine easier and give you more time.
Smart Alarm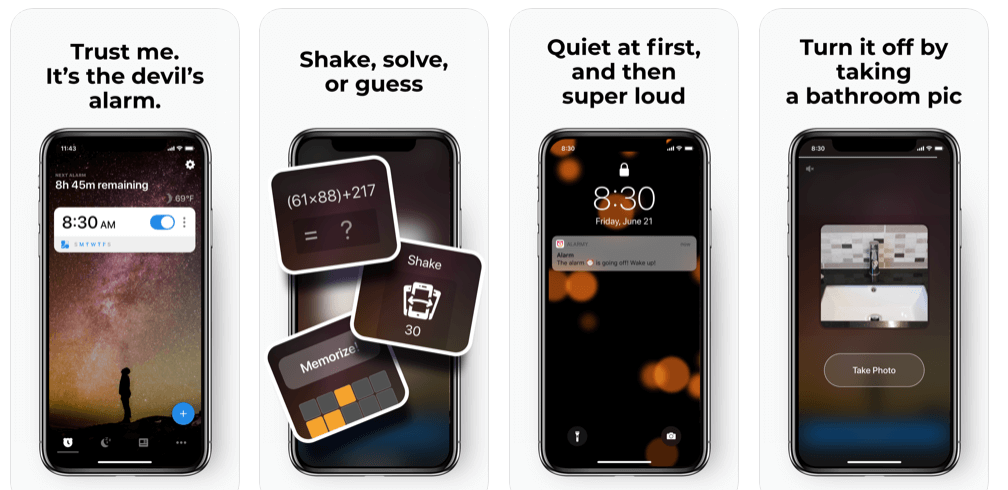 This solution is for those students who have a hard time waking up in the morning and are sometimes late for the first class. How is it different from the alarm clock on your smartphone? It's that you can't just turn it off by pressing a button. The app offers a simple challenge, but it will be enough to start a sleepy brain. An excellent example of an app like this is Alarmy. This smart alarm clock will force you to go to the bathroom or kitchen, take a picture of the necessary object, solve a mathematical equation, or do another action. It is so irritating that we hated it, but it was worth the results.
Audiobooks
It' s an excellent choice for students who are often asked to read a lot of literature and don't have enough time. A huge number of applications are ready to help you solve this problem. Audible is considered to be the best and most popular. You just have to find a book and listen to it while you drive home from class, do sports, jog in the morning or cook. This app can boast of the largest selection of books, podcasts, and a variety of shows.
MyScript Calculator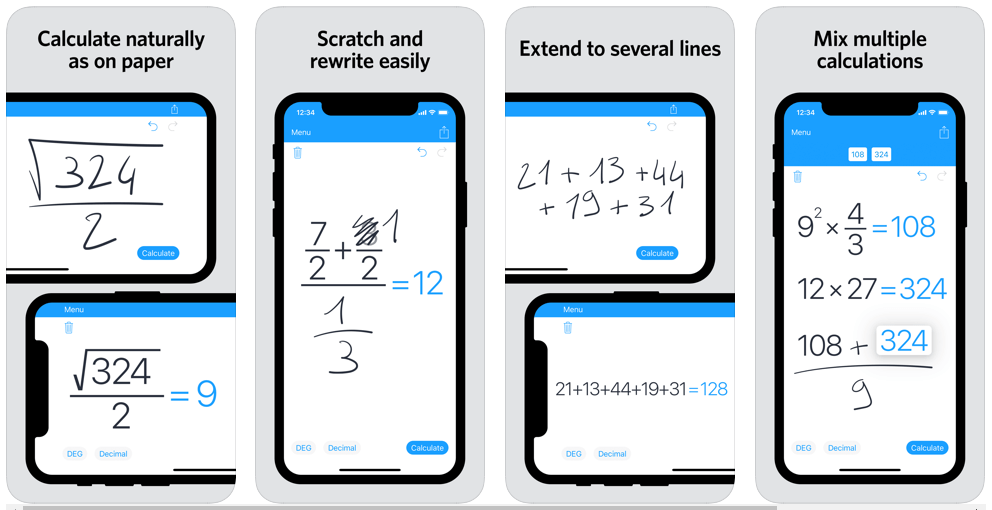 This calculator can recognize handwriting and solve manually recorded equations. You can check if you have solved the exercise correctly. It supports both basic mathematical actions as well as complex trigonometric functions, logarithms, constants, etc.
Blinkist: 15 minutes Book Insights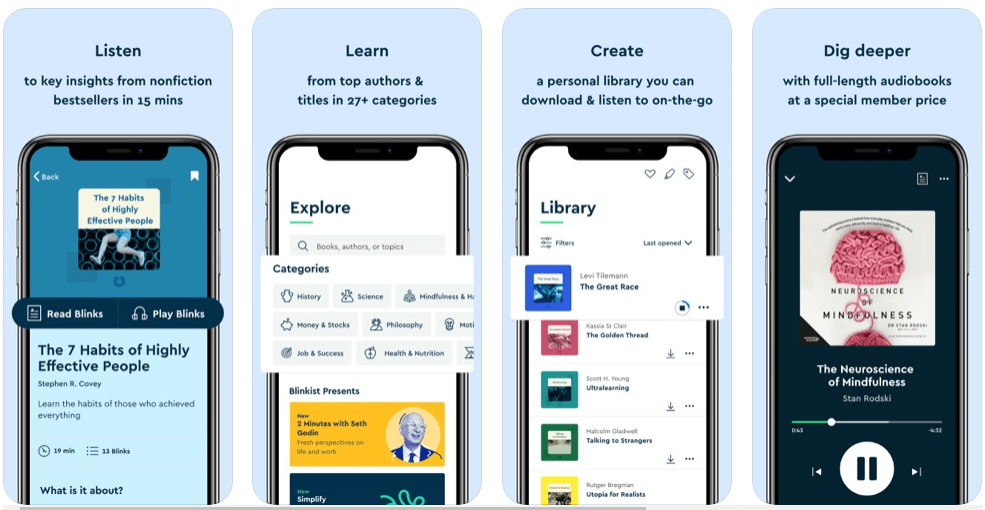 This is a service whose team of editors takes the most interesting books and extract the most useful information from them. After that, they turn those pieces into short articles (5-10 minutes of reading) with an overwhelming amount of useful information per square centimeter. The ideal application for a student who always fails to keep up with what is planned.
Class Timetable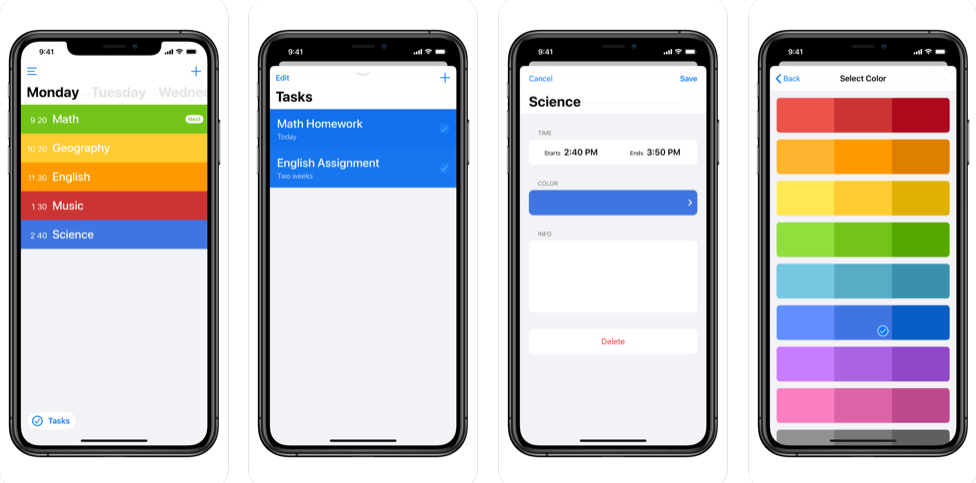 If you don't want to carry around a thick diary with your schedule, all you need to do is install the Class Timetable or its alternatives on your smartphone. In it, you can assign the classes to the days of the week and the time of the event by specifying the required classroom. It is possible to leave notes with the homework or mark the date of the exam.
Scanbot
It is often necessary to use library books, which can only be studied in the reading room. Leave alone, using other people's notes. In a situation where you need to copy a large amount of text quickly, the scanning application Scanbot is better than a mobile phone camera. Scanbot allows you to immediately sort your photos into different albums so that you don't get confused, upload them to the cloud or convert them into a PDF file. The paid version of the application also includes a text recognition feature.
StudyBlue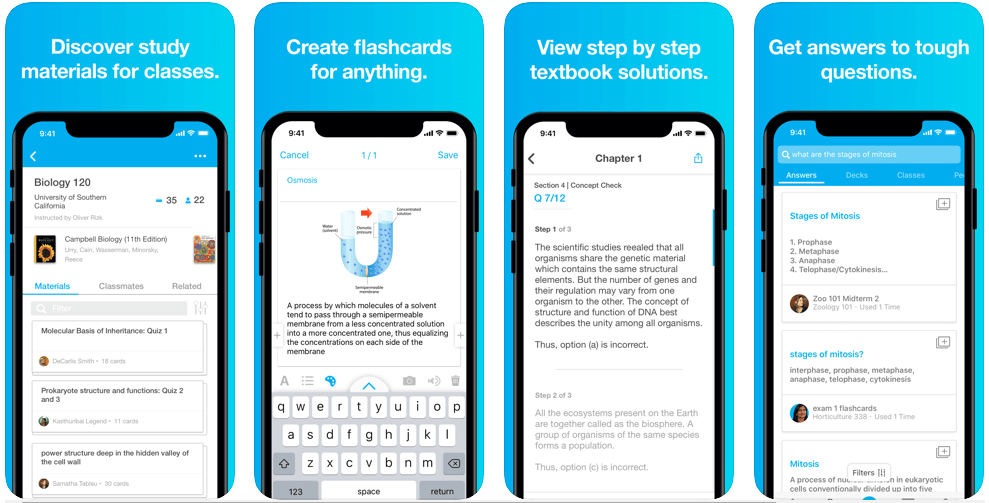 This is the perfect application for the flashcard enthusiast, which can be used to revise material, to self-check, or to prepare for exams; the app uses course information to create flashcards and allows students to create and share flashcards themselves.
EasyBib
If you have ever compiled a bibliography, you know how difficult it can be to check whether all sources have been included and complied with the correct format. This application automatically generates the bibliography by scanning the barcodes of books. Since the styles of the bibliography vary depending on where you study, EasyBib offers a bibliography in MLA, APA, and Chicago formats.
Grammarly
We all make mistakes, especially when the amount of work is blowing our minds. Grammarly is an amazing service for checking your texts. It can get into the context of your sentences and catch even the subtlest errors. It offers both free and premium versions with lots of integrations to various platforms and applications. The premium version allows users to check text directly in Microsoft Word. Besides, they get access to 250+ rules of text checking and a possibility to analyze 30 different writing styles (academic, technical, official business, conversational, etc.).